Thanks to their partnership with Proton, any news revolving around Geely is big news for us at the moment.
In fact, we wouldn't even be surprised if a light or a fan malfunctions in Geely's plant in China and it becomes breaking news in Malaysia the following day because, well, it's Geely.
Anyways, the brand revealed the Haoyue SUV in the Philippines recently, but with a different name. Just like how the Geely Boyue became the Proton X70 and the Geely Binyue became the X50 in our market, the Geely Haoyue, is officially known as the Geely Okavango in the Philippines.
While the Haoyue name means 'heroic' in Chinese, Okavango here refers to the Okavango Delta in Botswana, Africa. According to Geely Philippines, the Okavango delta was chosen because it is one of the seven natural wonders of Africa which also happens to be the 1000th site to be officially inscribed on the UNESCO World Heritage list. Cool.
As expected, every motoring publication in Malaysia swiftly reported the news the very next day because well, it's Geely.
As popular as the news was among petrolheads, it was even more popular among the local Indian community, especially the ones who speak the Tamil language – because of the name of the SUV, simply means "let's have sex (in a very vulgar manner)" in Tamil.
Yes, we are fully aware of the fact that the Okavango is highly unlikely to make its way to Malaysia, and even if it does, it would probably be known as the Proton X90 or something similar, but imagine if it did in the future with the same name as the Philippines market.
Imagine having to tell the name of your brand new Geely Okavango to a Tamil-speaking friend or an acquaintance who asks about your new ride.
"You bought a what bro?"
As creative and thoughtful as it was for the folks at Geely Philippines to name their version of the Haoyue after a natural wonder in Africa, it would've been better if they stopped by other parts of the world just to see what it means, you know, just to be safe.
Regardless, the Geely Okavango has definitely earned a spot in the "Cars with Unfortunate Names" wall of fame which we just spoke of a few months back, along the Mazda Laputa, Volkswagen Thing, and many more.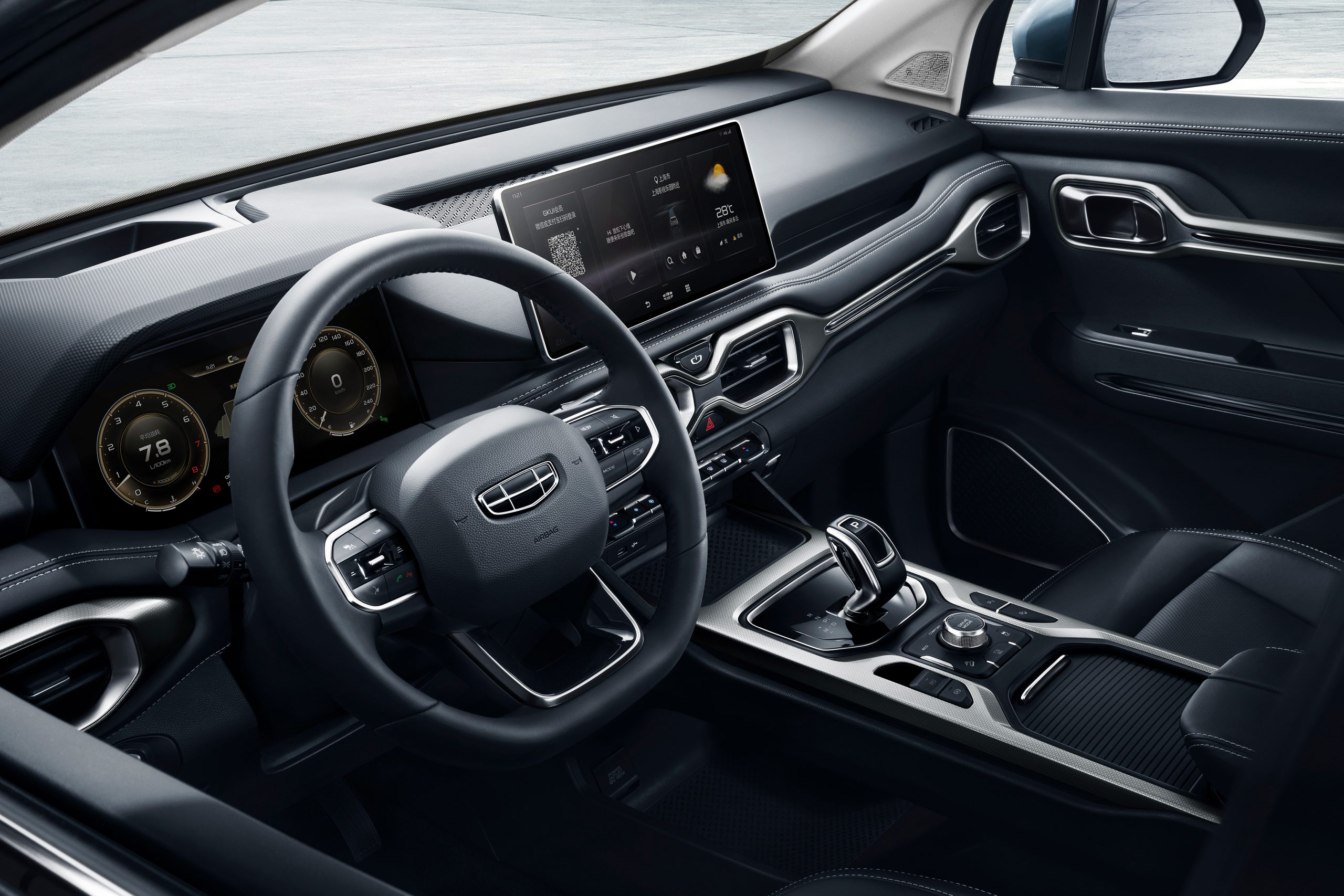 That being said, if at all there are plans to bring the Okavango to Malaysia, we would like to take this opportunity to humbly request Geely and Proton to call it something else.
In case you're wondering, the Geely Okavango which will be available in the Philippines is a seven-seater SUV that sits between the Geely Coolray and the Azkarra in the country.
Powering the SUV is a mild-hybrid 1.5-litre turbocharged petrol engine and a 7-speed DCT gearbox which produce 184 PS and 300 Nm of torque.