The new Volvo FH, Volvo FH16, Volvo FM and Volvo FMX will be the first commercial heavy-duty trucks to come with Alexa built-in. The trucks with Alexa will be available from ...
READ MORE +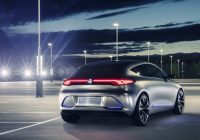 Believe it or not, it has been three years since Mercedes-Benz revealed the EQA in concept form, and in just two more days, the full electric version of the A-Class is all set to ...
READ MORE +
The Ducati Monster has reached a very significant milestone in its history with the recent delivery of the 350,000th model to the owner by the boss man himself. The ...
READ MORE +
Kia recently announced that the first of it's next-generation Battery Electric Vehicles(BEV) will be revealed in the first quarter of 2021, embodying the brand's shifting focus ...
READ MORE +
BMW has announced that it is introducing the BMW X2 M Mesh Edition in the UK, featuring exclusive content and new colour combinations. The new M Mesh Edition builds on the style ...
READ MORE +
Toyota Gazoo Racing just launched its all-new GR010 Hybrid Le Mans Hypercar, which will be competing in the 2021 FIA World Endurance Championship (WEC). The reigning World ...
READ MORE +
Porsche is celebrating the 25th birthday of its roadster family with an anniversary model - the Boxster 25 years Edition. The limited edition model is restricted to 1,250 ...
READ MORE +
Those of you who're following BMW Malaysia on Facebook or Instagram would have noticed a teaser image of a new model last night. As many of you guessed, it is indeed the all-new ...
READ MORE +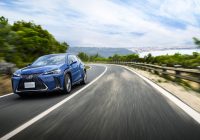 Those who have been aspiring to get their hands on a brand new Lexus now have something to be happy about, as Lexus Malaysia has announced the introduction a new customisable ...
READ MORE +
In case you didn't know, Hyundai has named its dedicated Battery Electric Vehicle (BEV) lineup brand "Ioniq", which is actually the name of the model's hybrid car that we're ...
READ MORE +