In an effort to make them more "emotionally appealing" to the world, Mercedes-Benz has updated the E-Class Coupé as well as the E-Class Cabriolet with quite a few cool new ...
READ MORE +
The latest generation of the company's longest-running flagship SUV will not only feature a more charismatic exterior design, but also an updated interior which is more ...
READ MORE +
Since the BMW 5-Series has gone through a thorough update, it is no surprise that the facelifted 6-Series Gran Turismo (6GT) also made its debut, since it is based on the 5. ...
READ MORE +
So, the folks at Munich just went completely bonkers and launched not one or two, but FOUR new models today… FOUR in the same day! Why!? Anyways, out of the four, the ...
READ MORE +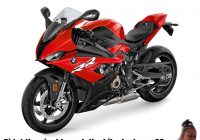 BMW Motorrad Malaysia has announced the introduction of the new S1000 RR. But wait, didn't they just launch this bike at the 2019 Malaysian MotoGP in Sepang? The ...
READ MORE +
Its official - Every new Volvo car now will come with a limited top speed of 180 km/h, as Volvo Cars delivers on its promise made last year to introduce such a limitation to help ...
READ MORE +
Mazda has officially started production of the all-new Mazda MX-30, the company's first all-electric vehicle, at Ujina plant No. 1 in Hiroshima, Japan. Expected to be ...
READ MORE +
Naza Kia Malaysia launched the updated Kia Grand Carnival just a couple of days ago, with a few significant changes. The big news is that the new Grand Carnival will only be ...
READ MORE +
Toyota has officially concluded Season 3 of the Toyota Gazoo Racing Festival and Toyota Vios Challenge which was cut-short no thanks to the Covid-19 pandemic. Tengku Djan Ley ...
READ MORE +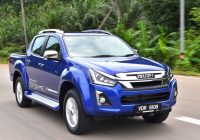 As the country continues to transition towards the recovery phase of the pandemic, Isuzu Malaysia has announced that the company will give precedence to fulfilling customer ...
READ MORE +