After much anticipation Proton today launched not one or two, but four Special Edition models simultaneously, giving those who have been thinking of getting themselves a brand new Proton, something more exclusive and unique.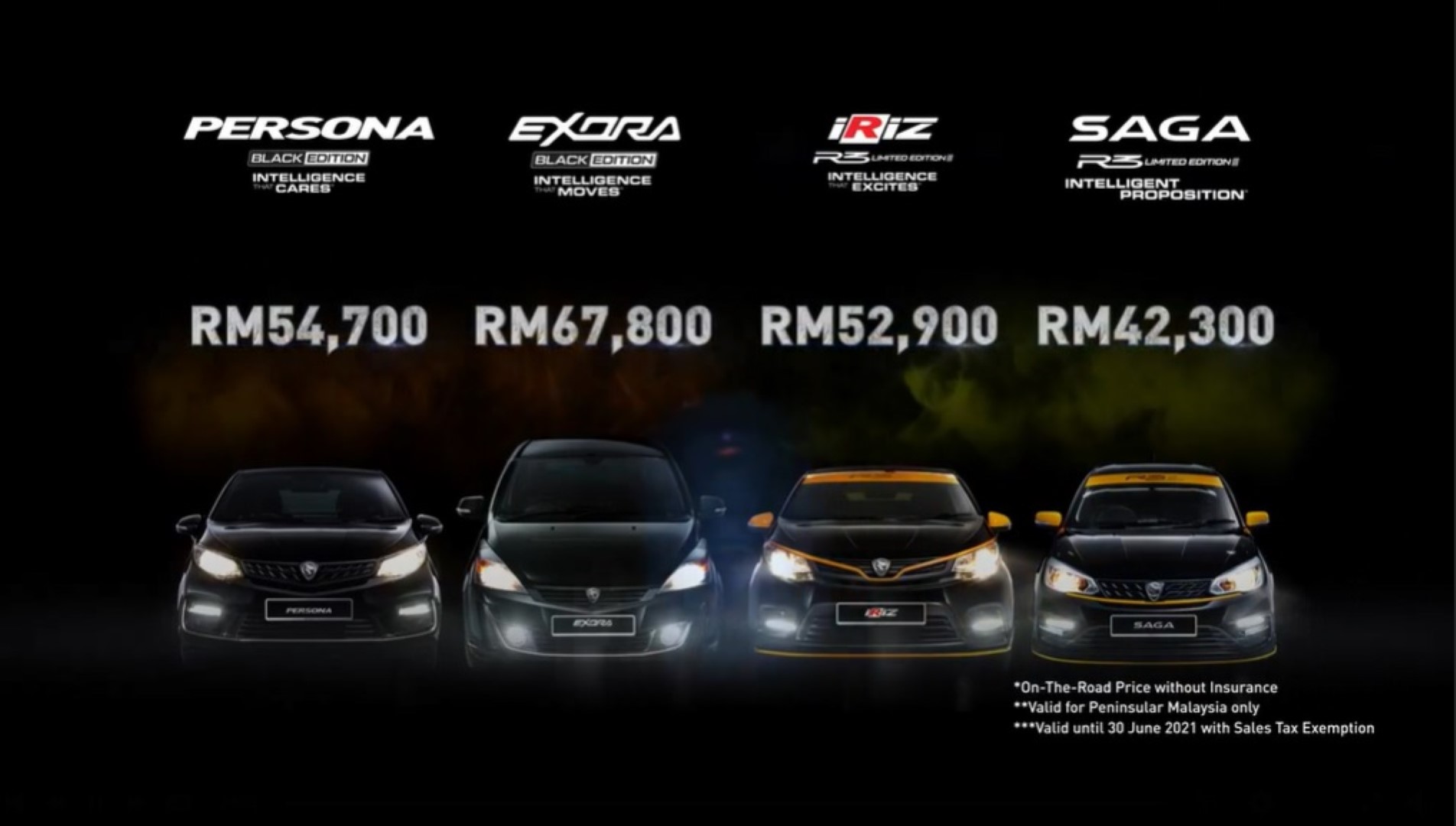 The four models were:
Proton Saga R3 Limited Edition – RM42,300
Proton Iriz R3 Limited Edition – RM52,900
Proton Persona Black Edition – RM54,700
Proton Exora Black Edition – RM67,800
Persona and Exora Black Edition
Out of the four, the first two to be unveiled the Proton Persona Black Edition as well as the Proton Exora Black Edition, which are priced at RM54,700 and RM67,800 respectively.
Designed to broaden the appeal of each model while offering more choice to customers, both the Persona Black Edition and Exora Black Edition, as the names suggest, are clad in Black exterior colour, with contrasting gold accents on the bumpers as well as the wheels.
Unfortunately, there is no new wheel design for both the Black Edition models but the colour theme is exclusive only to the two models.
Inside, both the Persona Black Edition and Exora Black Edition come with black leatherette seats, door trims, and floor console.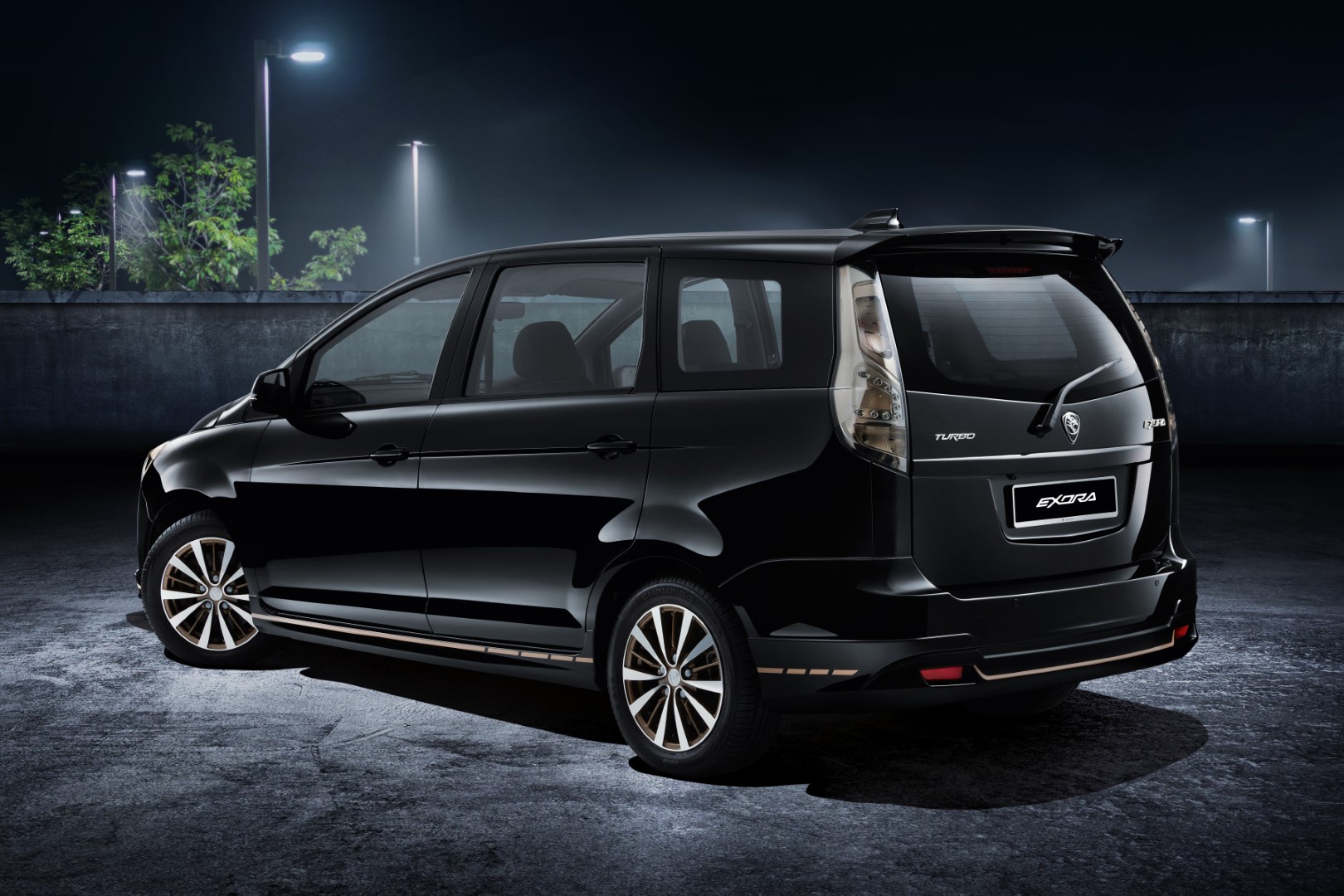 While the Persona is fitted with black headlining, the Exora is fitted with an overhead monitor.
Iriz and Saga R3 Limited Edition
Contrary to the Black Edition models that were all about elegance, the Proton Iriz and Saga R3 Limited Edition models were designed to celebrate Proton's successful motorsports division.
According to Proton, the R3 badge has always been reserved for the sportiest Proton models and both the Iriz and Saga are worthy recipients of this moniker.
Each car is painted black and adorned with the distinctive R3 livery used on Proton's R3 race cars.
While the Iriz is equipped with 16-inch R3 alloy wheels, the Saga R3 Limited Edition is equipped with 15-inch alloy wheels with matte grey finish. Further complementing the exterior package is the sporty R3 bodykit.
Inside, a unique black-yellow interior, leatherette seats and R3 carpet mats create a distinctive ambiance with sporty appeal.
If we are to compare the Proton Saga 35th Anniversary Edition with the Saga R3 Limited Edition, the only differences are the addition of the R3 Limited Edition plaque which is fitted on the boot as well as the dashboard, and the black and yellow R3 floor mat found in the R3 Limited Edition variant.
"By launching four Special Edition models today, Proton is giving its customers more choices."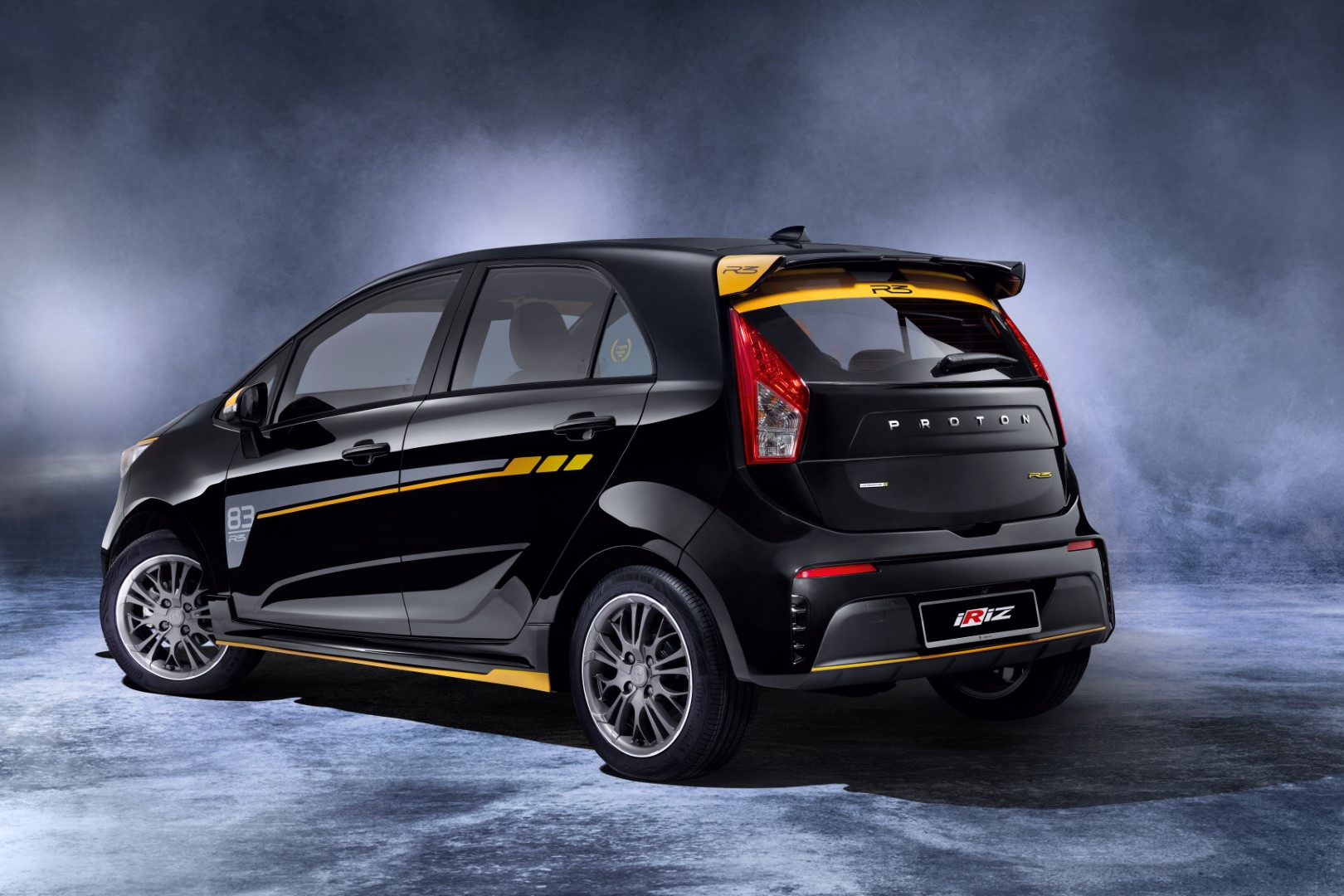 "These are products manufactured in Malaysia targeted to Malaysian car buyers and are reminders that Proton is and always will be a 'full-service' car manufacturer with the ability to design, develop and build our own cars from a clean sheet of paper," said En. Roslan Abdullah, Chief Executive Officer, Proton Edar.