After months of testing, the Proton S50 sedan is all set to be launched in November.
The announcement was made yesterday by Proton CEO Dr. Li Chunrong himself at the handover ceremony of Malaysian cultural crafts to athletes for the Hangzhou Asian Games Museum, where he confirmed that the Proton S50 will be making its Malaysian debut in two more months.
Essentially a rebadged Geely Emgrand with a few tweaks by Proton, the S50, which could not even be its name when it is launched here, will be competing against B-segment sedans such as the Toyota Vios, Honda City, and the Nissan Almera just to name a few.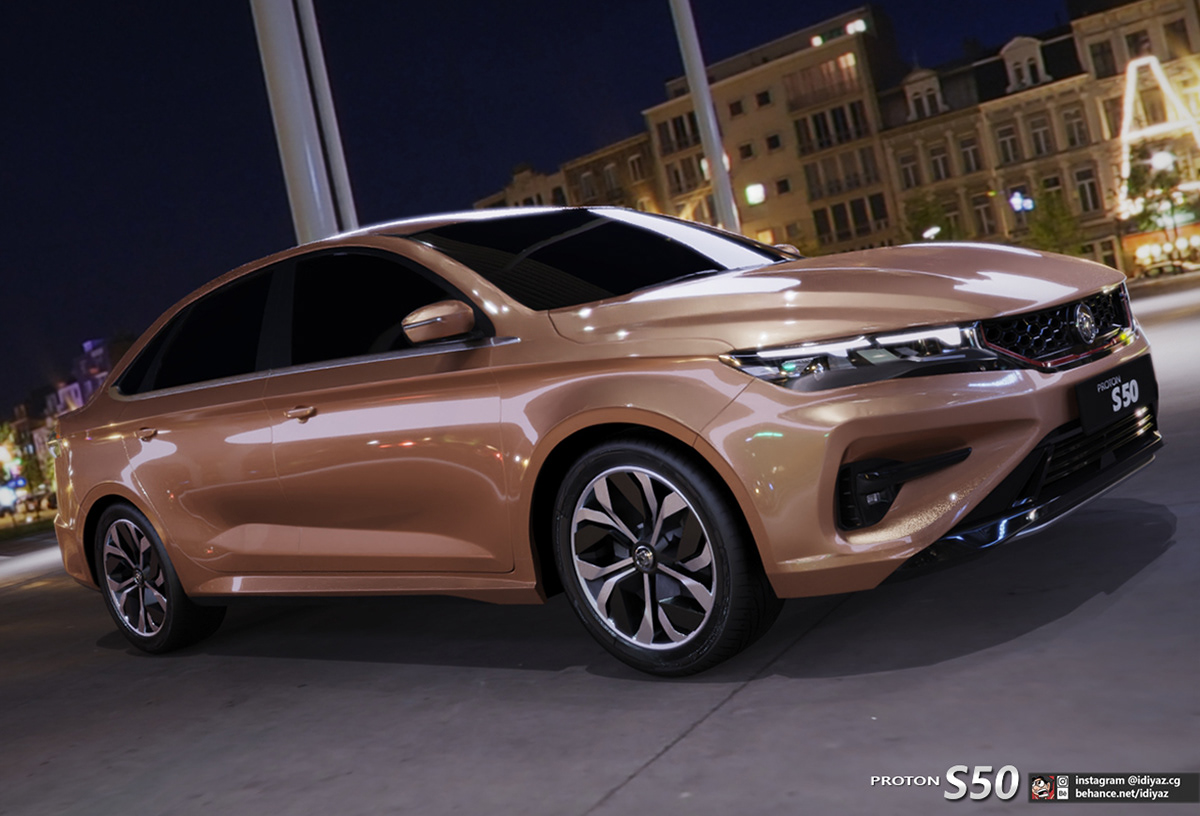 Proton S50 rendering by Idiyaz Baharuddin
Measuring 4,638 mm in length and 1,820 mm width, the Proton S50 sedan is actually noticeably bigger than the Vios and the City, but slightly smaller than C-segment sedans like the Honda Civic or the Toyota Corolla Altis.
Although it sits somewhere between the B-segment and the C-segment, we can expect the pricing to fall right in the Vios and City's domain, at about RM100,000 or slightly more. It could even be aimed at those who are looking for an affordable C-segment sedan. Nothing is certain for now, so we can only tell who its actual competitors will be once the price is announced.
Underpinned by the same platform as the Proton X50, the S50 will most likely share the same powertrain package as well, which comprises a 1.5 litre three-cylinder turbo engine producing 177PS and 255Nm.
Proton S50 rendering by Idiyaz Baharuddin
The Geely Emgrand also comes with a naturally aspirated 1.5-litre engine in China that produces 141PS and 147Nm, so that could also be offered here. Either way, a 1.5-litre engine is guaranteed.
Other features that we can expect here include a bodykit, a 500-litre boot, the ATLAS OS infotainment system, an extensive list of ADAS features, and a generous dose of "Infinite Weave" trims and bits like what we have on the X50, X70, and X90.
How much do you think Proton will sell the S50 for? Word on the street is that the price could start from as low as RM60,000… Really?