Starting on 1st July 2021, all new electric vehicles in the EU are required to emit a certain sound level when travelling at speeds below 20 km/h to make things safer, which is a problem for electric vehicles that have no engine to make any noise.
Coming back to the ruling by the EU, it was said that the sound level required depends on the speed and gets higher as it increases.
56 decibels minimum
For instance, at the maximum speed of 20 km/h, it should be at least 56 decibels. If the vehicle is too quiet, an external acoustic vehicle alerting system (AVAS) must be added.
So, to meet the new requirements, and at the same time maintain the benefits of lower noise levels that come with electric vehicles, Volvo Trucks has developed a unique set of sounds for its electric truck models.
The range of sounds is the result of thorough research and testing by the Volvo Group's own acoustics experts.
"We are particularly proud to have developed high quality, premium sounds that are noticeable enough to warn people close to the truck, and yet still pleasant for the driver and other road users," says Anna Wrige Berling.
Still quieter than conventional trucks
It is important to note that the trucks will still be much quieter than conventional trucks.
"The sounds are designed to not penetrate through walls. Our electric trucks will still allow for quiet nighttime deliveries and contribute to better working conditions for the drivers and a quieter, cleaner environment," says Anna Wrige Berling.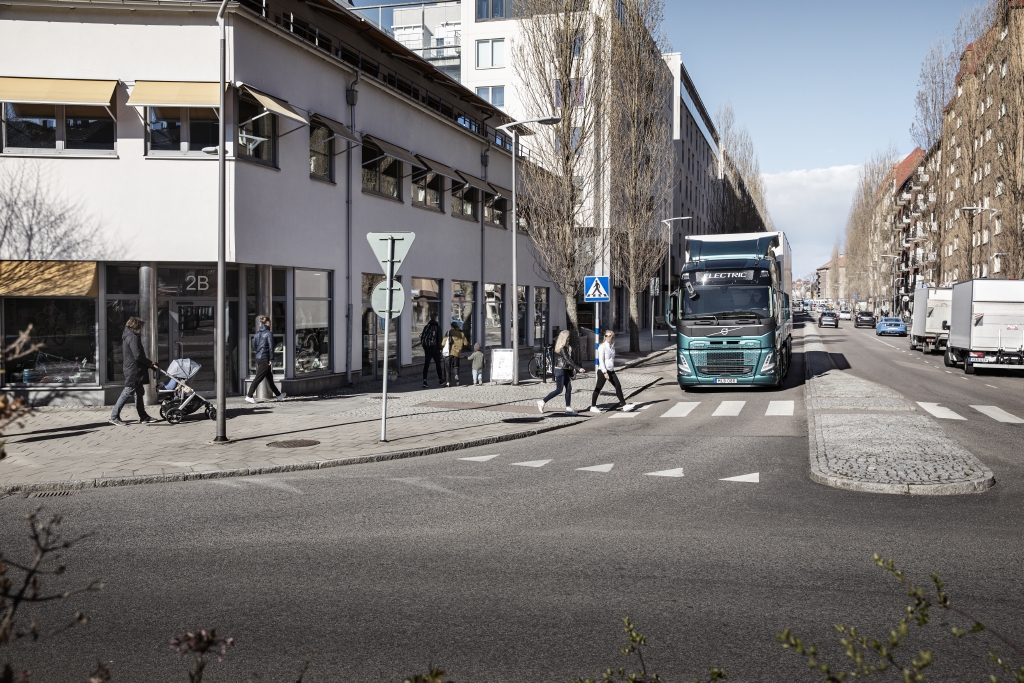 The Volvo developed acoustic alert system for electric vehicles is actually not just one but four different sounds, informing people close by about what the truck is doing: moving forward, idling, reversing, etc. The sounds will vary in intensity, based on truck speed and will shift in frequency during acceleration and deceleration.
Six and counting
With the recently announced start of sales of three new heavy duty electric truck models – the Volvo FH, FM and FMX – Volvo Trucks now has an impressive line-up of six medium and heavy duty electric trucks.
This is currently the most complete commercial electric truck range in the industry.
"Electric trucks will be increasingly more common in traffic, and by adding the acoustic alert sound system to our electric vehicles, we are proud to be able to combine our exciting journey towards zero emissions with our longstanding zero accidents ambition," states Anna Wrige Berling.