While many of us are still skeptical about how things would be in 2021, Scania has a solid reason to look forward to the New Year as the brand will be celebrating its 50th year in Malaysia.
It all started in 1971 with the first Scania LB110 truck's arrival at Port Klang, delivered to Kontena Nasional.
Scania has been leading in driving the shift towards a more sustainable transport system since then and has continued to support the logistics, construction and public service sectors, commuting people and goods every day throughout the country.
Since that handover in 1971, Scania Malaysia went on to celebrate not one or two, but numerous firsts and milestones in Malaysia over the past 5 decades.
For instance, the first locally assembled Scania truck, and the first low-floor city bus were delivered in 1994. Then in 2006, Scania delivered the first PGR-series. Six years later, the first B-Double in Malaysia arrived in 2012.
Just one year later, Scania Credit Malaysia provided the first financial services in 2013. And then, Scania Assistance started the first 24/7 roadside assistance in 2014 and Fleet Management Systems were first introduced in the same year.
Scania then got recognised for all its efforts by winning the Sustainable Urban Transport Award in 2017 – A record year of vehicle sales, signing the first Scania Ecolution customer, the first school to be spearheaded by "Master Sustainability by Scania" – all in the same year of 2018.
Scania then delivered the first International Truck of the Year, the New Truck Generation in 2019 and the first Scania XT truck in Sarawak in 2020.
With about 300 employees, Scania Malaysia today offers capabilities in repair and maintenance, roadside assistance, genuine parts, data-driven services like fleet management systems, driver training & coaching and also financial services from Scania Credit.
All from twelve dedicated Scania Malaysia Sales and Services Centres all over the country to meet the country's public and cargo transport needs.
On a separate note, Marie Sjodin Enstrom, the Managing Director of Scania South Asia, will also be bidding farewell to the company as she will be passing the baton to the next Managing Director of Scania Southeast Asia in 2021.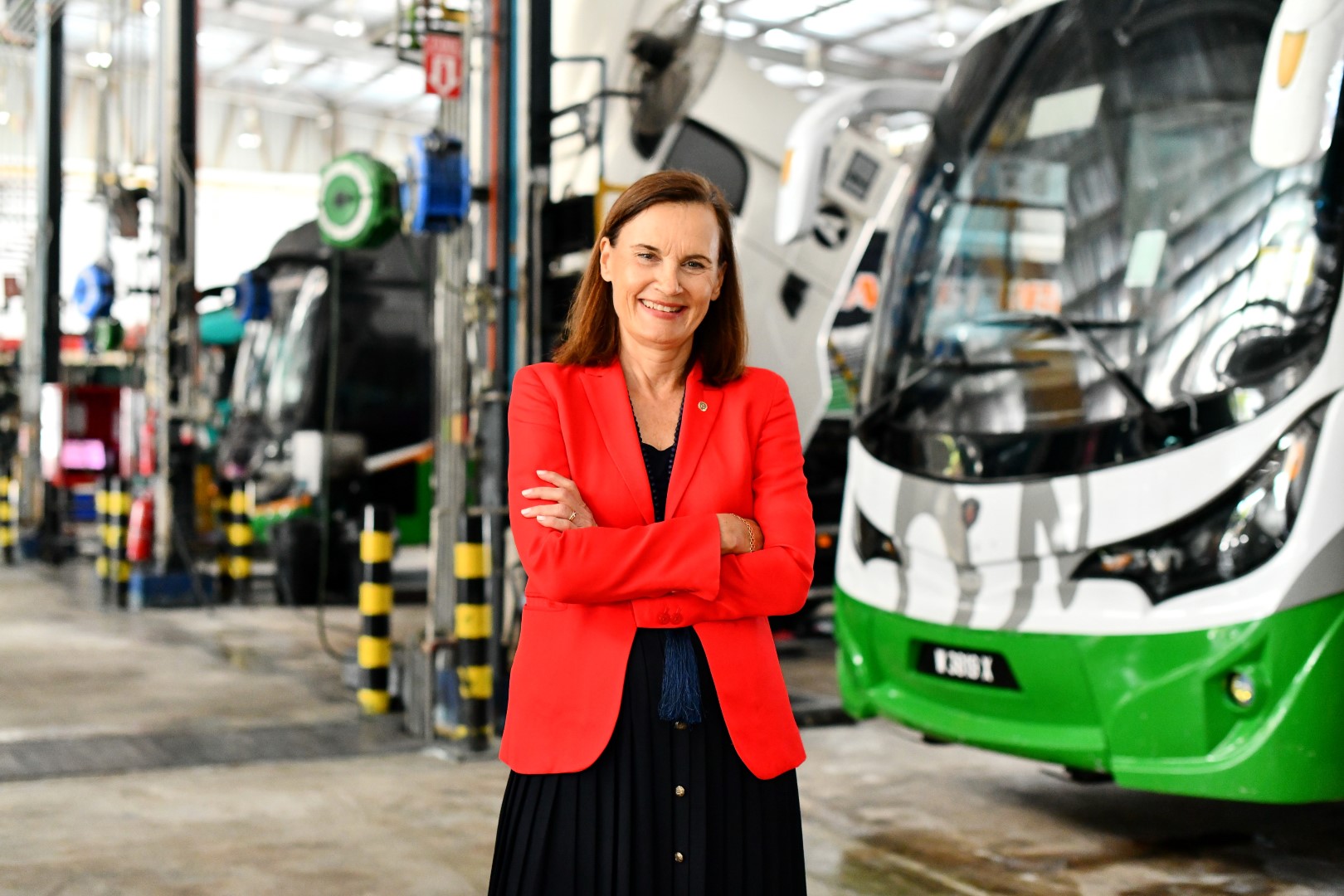 "I would like to take this opportunity to thank our customers of yesterday, today and the future for their continued trust in Scania. These first 50 years in Malaysia have been very inspiring for us and the next 50 and beyond will be even more exciting as we continue to drive the shift together towards a more sustainable transport system," says Marie Sjödin Enström, Managing Director, Scania Southeast Asia.
"I have had a fulfilling 5 and half years here in Malaysia and in Southeast Asia, working with professionals who are dedicated in always putting our customers first. I am proud to have been part of Scania Malaysia's long-term success," said Marie.
"The next 50 years and beyond is what Scania Malaysia will set its sight on now; and look forward to many more firsts with our loyal customers. I leave assured that the organisation and customers are in capable hands. Thank you to my colleagues, staff, partners, customers, drivers, passengers and fans of Scania. I wish you many healthy and prosperous years ahead!" said Marie with a farewell smile.