Category:
Commercial Vehicles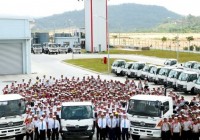 Just nine months after the official ground-breaking ceremony, Hino Motors Manufacturing (Malaysia) Sdn Bhd (HMMMY) has rolled out the first HINO vehicle manufactured at its ...
READ MORE +
Daimler Truck's most popular truck 'Canter' is opening up a new dimension. Mitsubishi Fuso Truck and Bus Corporation (MFTBC), one of Asia's leading commercial vehicle ...
READ MORE +
On April 30 this year, a memorandum of understanding was signed between the Petaling Jaya City Council (MBPJ) and RapidBus after months of negotiations to provide a free city ...
READ MORE +
Volvo Malaysia has awarded this year's Volvo Trucks Fuelwatch Challenge winner Ahmad Othman, who achieved 2.52km using only a litre of fuel while driving a Volvo truck with a ...
READ MORE +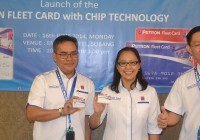 Aiming to offer flexibility through a real-time online tracking system, Petron Malaysia has launched the new Petron Fleet Card which is equipped with the latest microchip ...
READ MORE +
The trucking industry, regarded as the lifeblood of the economy, is a vital sector that intertwines with almost all other business sectors. Without the trucking industry, ...
READ MORE +
In a statement released by PLUS Malaysia Berhad last week, all toll transactions at both toll plazas will be conducted electronically via PLUSMiles card, Touch 'n Go card or ...
READ MORE +
In response to the ever increasing demand for reliable transport solutions in Malaysia's growing economy, Tan Chong Industrial Equipment Sdn Bhd (TCIE), the authorized sole ...
READ MORE +