Sime Darby Motors clocked another milestone with the official launch of its automotive facility, Sime Darby Motors City in Ara Damansara earlier this week.
Touted as the largest automotive complex in Southeast Asia, Sime Darby Motors City spans across 8.6 acres with an overall built-up area of 1.3 million square feet over eight levels.
Six brands under one roof
The complex houses six flagship centres featuring ten flagship brands represented by Sime Darby Motors in Malaysia, namely BMW, Ford, Hyundai, Jaguar, Land Rover, MINI, Motorrad, Porsche and Volvo. It also has an indoor facility capable of housing close to 100 vehicles under Sime Darby Motors' pre-owned car business Sime Darby Auto Selection.
Integrated with the latest technologies to enrich the overall customer experience at every touch point, the facility boasts almost 200 service bays, approximately 700 customer parking and electric vehicle (EV) charging bays and the capacity to display more than 180 vehicles.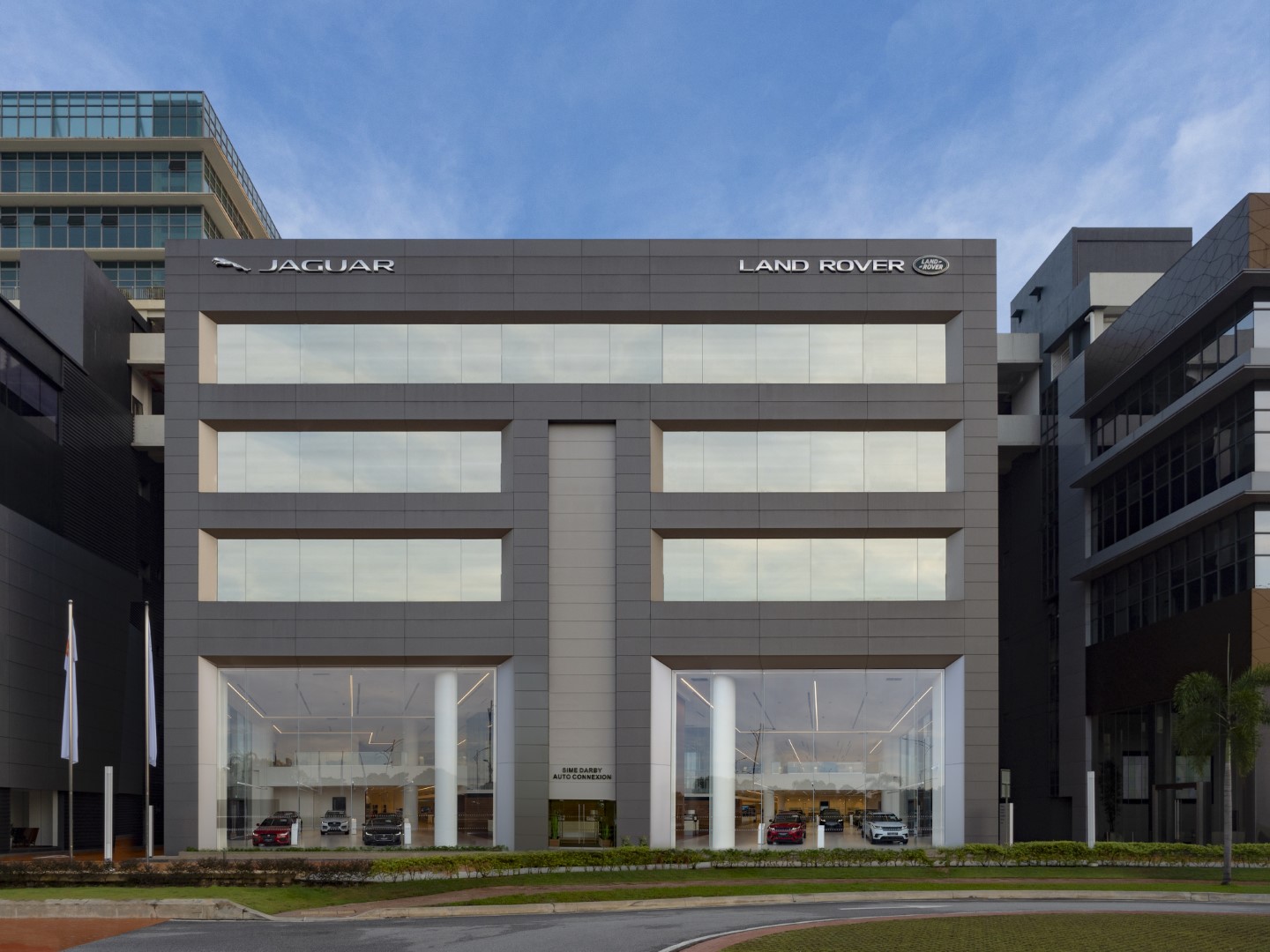 Supporting the facility are approximately 60 Auto Bavaria technicians for BMW, MINI and Motorrad and over 110 certified technicians. This includes technicians who hold the highest level of certification by the principal brands, including the Zertifizierter Porsche Techniker Gold Certification which is streamlined for Porsche technicians worldwide. Brands like Ford, Hyundai, Jaguar and Land Rover also have certifications with the highest being trained as Master Technicians.
Fully digital infrastructure
At the heart of the facility's digital infrastructure is its Vehicle Tracking Management system which utilises a camera-based parking guide and customisable signages to ensure a higher level of guidance, security and convenience for the customer.
It also allows for quicker collection of vehicles upon completion of service. Internally, the facility's digitalised infrastructure communicates the status of each vehicle in real-time, ensuring greater efficiencies are achieved.
IoT-powered Automated Number Plate Recognition (ANPR) cameras have also been installed, as part of a contactless self-check-in system, which enables customers' appointment data to be accessed, upon their arrival.
Concurrently, a service advisor will be alerted and automatically assigned to the customer, allowing for a seamless experience. The deployment of these technologies will be rolled out progressively throughout Sime Darby Motors City.
Once in the showroom, customers can opt for a contactless self-check-in which utilises a QR code system. This will allow customers to be placed immediately in the queue without having to wait to be attended to, allowing for a fuss-free service experience. The introduction of this check-in system will be introduced across all brands at Sime Darby Motors City.
To support these enhancements to the after-sales experience, Sime Darby Motors has also digitalised the business for its sales representatives. This includes the introduction of a mobile application, which has enabled sales representatives to be connected anytime and anywhere with real-time data to better serve customers. With the mobile application, they can now populate and print application forms wirelessly, minimising steps in the administrative process and reducing customers' waiting time.
Collaborations
Sime Darby Motors City also welcomes partners from our mobility collaborations; SOCAR, Malaysia's leading car-sharing network and myTukar, Malaysia's fastest growing online used car trading platform. The complex will have designated parking bays for SOCAR vehicles – ideal for customers dropping off their vehicles for service, and will be a showcase centre for myTukar trade-in vehicles, in collaboration with Sime Darby Auto Selection.
The facility is equipped with specialised EV-certified technicians and designated areas for EV charging, storage and repairs as well, which are currently available at Auto Bavaria, Auto Hyundai, Auto Performance and Swedish Auto.
And then we have Sime Darby Auto Performance which houses a high speed EV charging station that is capable of delivering a maximum of 175 kW, able to provide a near-full charge within 36 minutes, which is at least eight times faster than the fastest Alternating Current (AC) charger available at 22 kW.
The complex is a Green Building Index (GBI) certified facility built with sustainability in mind and incorporates technologies to cultivate a paperless organisational culture.
Grand Launch Weekend
To commemorate the launch, Sime Darby Motors City will be organising a "Grand Launch Weekend" with attractive deals across the six flagship stores between 16 and 18 April 2021. Interested customers are advised to make an appointment, in adherence with the government's COVID-19 standard operating procedures on crowd control and physical distancing.