Ever since the government announced the PENJANA plan in June where cars are being sold without Sales and Service Tax (SST), car sales have gone through the roof, and with models like the Proton X50 making their debut during this period, things were definitely looking good for our National carmaker.
But that doesn't mean that dealers have been just sitting and shaking their legs while counting money. Since the demand has been exceptionally high, so is the pressure to deliver, says Andrew Quek, the Managing Director of Setia Gemilang Auto, the most successful Proton dealership in the country at the moment.
"Business has been good this year, but it was definitely tough because of the Covid-19 Pandemic. The Penjana plan which was introduced by the government in June actually helped our sales tremendously, helping us to manage our business over the past five months."
Speaking of managing, Andrew said that the biggest challenge of operating a dealership in 2020 has been managing the expectations of customers and keeping them happy.
"There are many types of customers, and every day is a different challenge. Over the years, at least for myself, I learned that for any business to survive – the most important thing to do is to listen to customers when they have an issue, and then finding ways to settle them."
"Some of these issues cannot be solved immediately. So, the least we try to do is provide them with regular updates on the progress with their vehicle. This way, it shows them that we care about their issues," said Andrew.
Speaking about the overwhelming response for the Proton X50, Andrew said that the car basically sells itself, as the market has been eagerly awaiting the sale of the car way before its launch date.
When asked about what makes Setia Gemilang the most successful dealer in the country, Andrew said that one of the factors is repeat customers.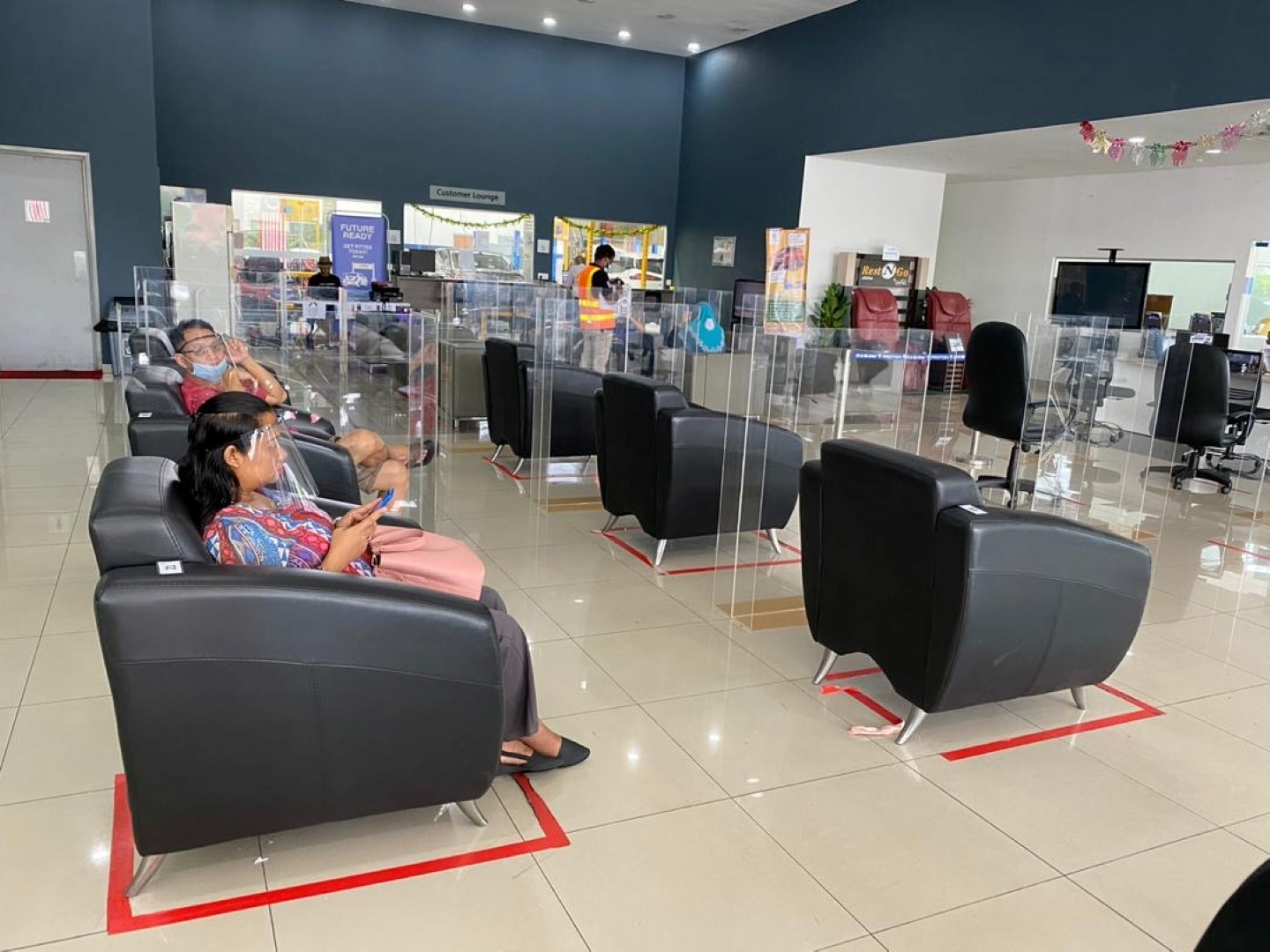 "I find that we have the same buyers, buying new cars from us. They are repeat-customers. For instance, many customers who bought an X70, actually came back to buy another model during the SST exemption period. So, in our outlet, it is like a growing community of same purchasers."
"Another factor is that Setia Gemilang is a 4S centre, offering a complete range of needs from sales to service. Personally, I think that our customers actually like the outlet."
"With amenities like sufficient seating area, free refreshment, free Wi-Fi, as well as ample parking space, there is no surprise that our customers are happy. In addition, customers have also told me that they feel safe, since we have been strictly following Covid-19 related SOPs, providing each customer that enters the premise with free face shields, thorough sanitization, as well as face masks (if they don't have one)."
When asked about day-to-day activities at the dealership at the moment, Andrew said that apart from the usual test drives, dealerships are providing free sanitisation for customers and frontliners' cars.
"We do this as part of our social responsibility, and more so, as Malaysians coming together to beat this pandemic. They give their time to public service to ensure compliance, safety and our well-being, hence we are showing appreciation every way we can."
Aiming to sell more than 475 cars a month in 2021 (a record they set in July 2020), Andrew said that Setia Gemilang's main objective in 2021 is to open another outlet in Klang Valley in order to be able to reach out to a larger customer base.
Having sold a total of 2,826 vehicles in 2019, Setia Gemilang was the no.1 Proton dealer in Malaysia in terms of sales figures. As for 2020, the outlet has already sold 2,848 vehicles as of October, and remains in the lead and well on track to be the top dealer for another year.
Setia Gemilang Auto Sdn Bhd is located at Lot 7959, Jalan Batu Tiga (Off Jln Subang) Subang, Shah Alam Selangor Darul, 40100 Shah Alam, Selangor.