Mazda has officially started production of the all-new Mazda MX-30, the company's first all-electric vehicle, at Ujina plant No. 1 in Hiroshima, Japan.
Expected to be available in selected markets around the world either later this year or in 2021, the new MX-30 is powered by Mazda's e-Skyactiv front-wheel drive powertrain which combines a 145 PS electric motor with a 35.5kWh lithium-ion battery, equipping the new SUV with a driving range of approximately 200km (WLTP combined).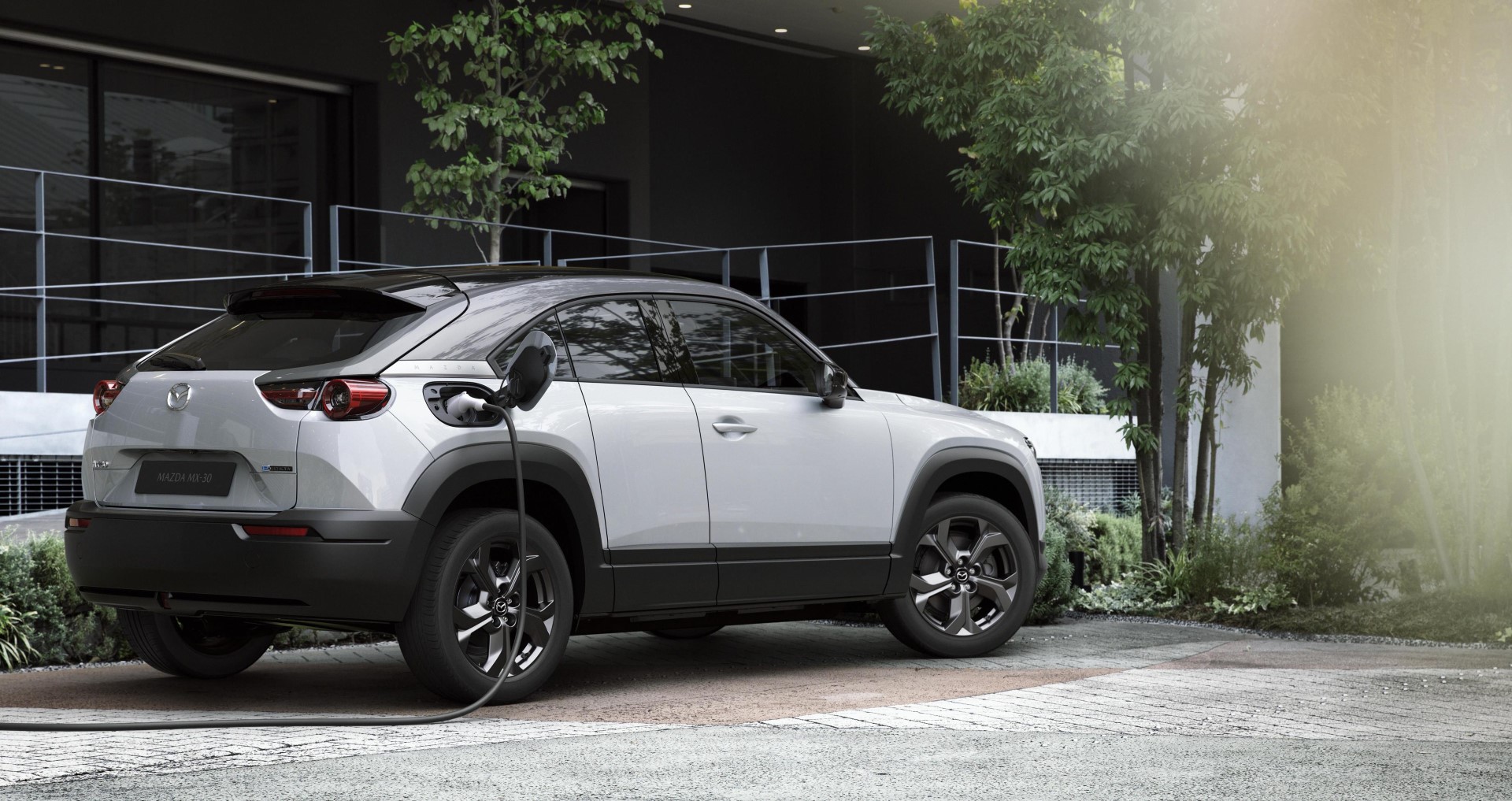 The system battery can be charged to 80% within approximately 40 minutes using DC rapid charging.
The MX-30's Skyactiv-Vehicle Architecture has been specifically tailored to complement the vehicle's all-electric driving behaviour. Mazda claims that the EV will be as great to drive as every other Mazda car.
Design wise, there's nothing much to shout about. Like the rest of the portfolio, the exterior design is based on Mazda's Kodo Soul of Motion philosophy, but with a three-tone paint job. The pillar-less freestyle doors are cool though.
Inside, the MX-30 EV features light grey cloth and stone leatherette upholstery combined with orange seat stitching, a driver-centric cockpit, a floating centre console, Mazda's first seven-inch touch-screen air-conditioning panel, and a range of new, environmentally friendly materials such as cork, and door trim fabric incorporating fibres from recycled plastic bottles.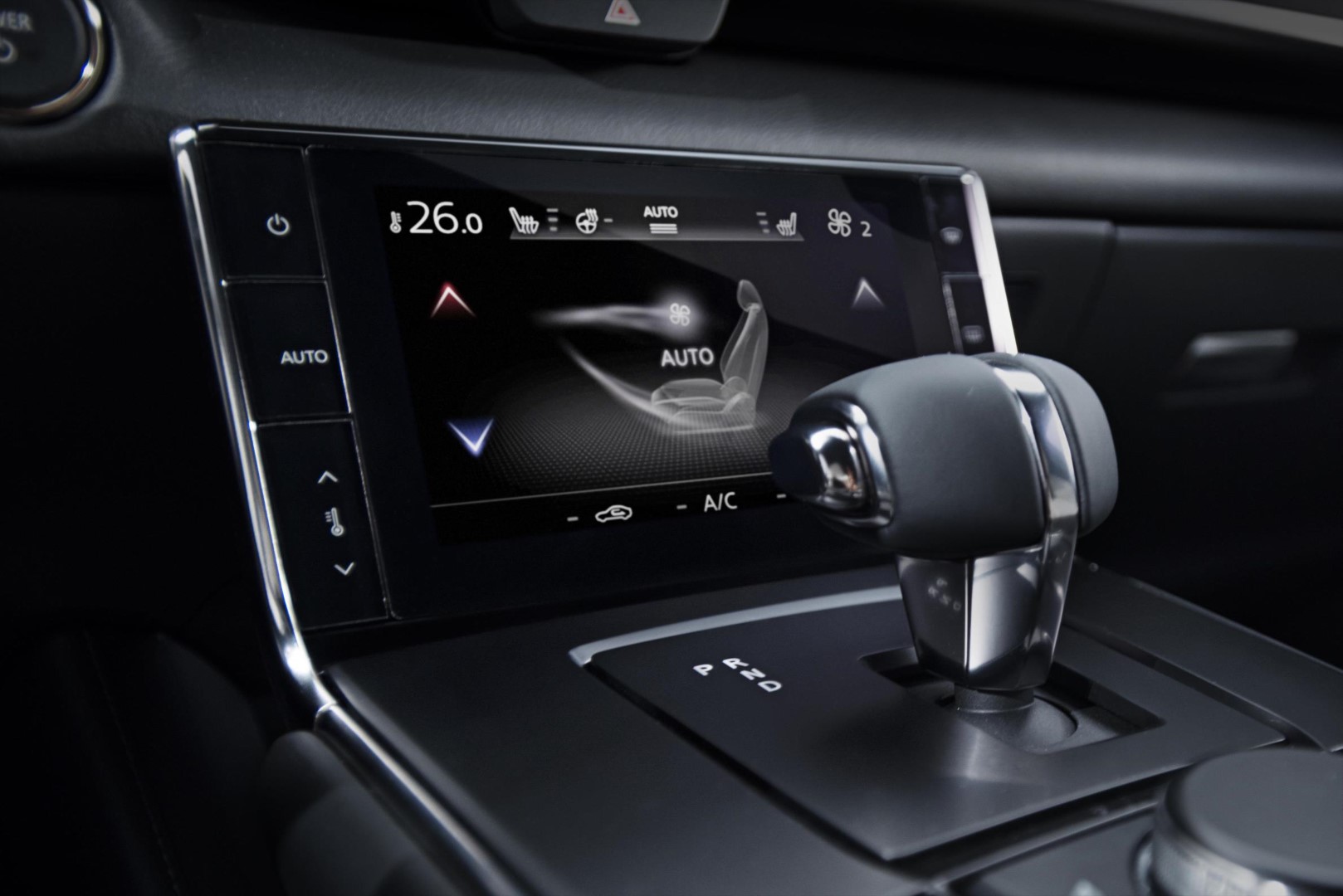 Standard interior equipment includes a windscreen projecting head-up display, 8-way electric adjustable drivers' seat, a colour 7-inch TFT dial display, a leather wrapped steering wheel and chrome trim accents, Mazda Connect, Apple CarPlay and Android Auto, while the technology tally also includes Mazda Radar Cruise control and a driver's knee airbag.
In order to make sure it drives well, Mazda has incorporated the Electric G-Vectoring Control Plus (e-GVC Plus) technology into the MX-30, enhancing the chassis performance by using motor torque to optimise the front-rear load shift for improved stability.
The dynamic focus also extends to a throttle pedal that delivers a seamless transition between linier power delivery and smooth regeneration on lift off, equally, the braking system offers a seamless transfer between energy regeneration and hydraulic brake action.
In a nutshell, what Mazda is saying here is that they've thrown in a lot of gizmos and technology to make it drive just like a conventional petrol or diesel powered vehicle. As exciting and promising as it sounds, we shall wait for its arrival in this part of the world (fingers crossed) and see if it lives up to all the claims.