Following the government's announcement that the SST exemption will go on until June 2021, came the interesting news that the most anticipated car of the year after the Proton X50 – the 2020 Toyota GR Yaris, is about RM12,000 cheaper now, at RM286,896.
Dubbed as the "ultimate modern JDM hot hatch" by many excited purists and enthusiasts, the Toyota GR Yaris, which is limited to less than 200 units in Malaysia, was actually priced at RM299,900, which is about the same as the car that is also known as the "king of modern JDM hot hatches" – the FK8 Honda Civic Type R.
So, which is one is it? Let us put both of them side-by-side and see what they have to offer, shall we?
First – the Toyota GR Yaris, which is essentially a rally car that has been tweaked for the road, powered by a turbocharged 1.6-litre 3-cylinder engine that produces 261 PS and 360 Nm of torque.
Paired to the engine is a 6-speed manual gearbox with rev-matching, a full-time four-wheel drive system, an electronically controlled multi-plate type clutch, a Torsen limited slip differential (LSD), beefier suspension, 18-inch forged BBS Alloy Wheels, as well as Michelin Pilot Sport 4S tyres.
Weighing just 1,280kg, the GR Yaris is fitted with various lightweight components like the roof made of a new forged (rather than woven) carbon material and C-SMC (carbon sheet moulding compound), aluminium doors, thin-sheet steel wings, as well as light and strong high-tensile steels in critical areas.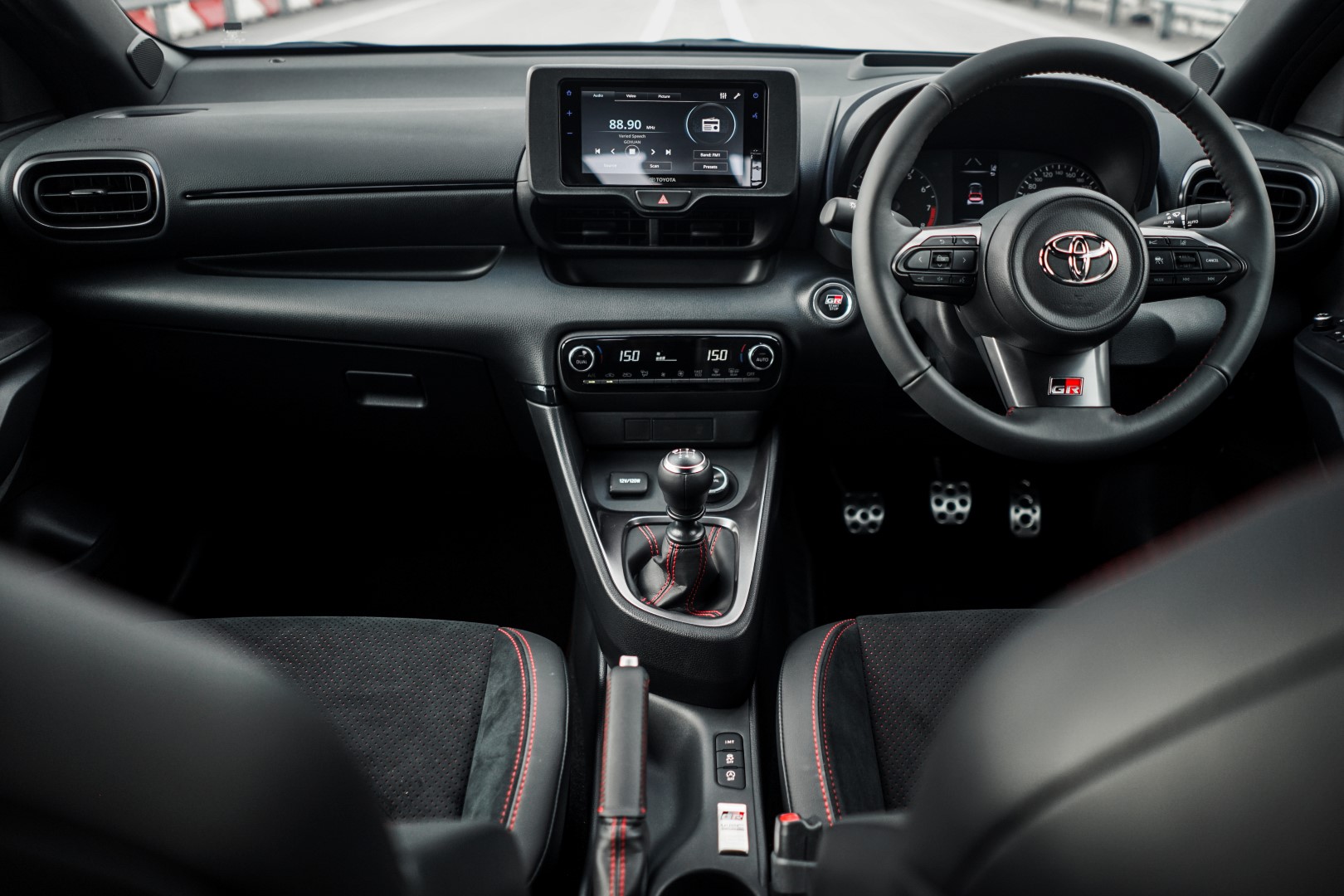 Stopping power comes in the form of 356 mm ventilated two-piece brake discs with a four-piston red aluminium GR calipers at the front, and 297 mm ventilated discs with a two-piston aluminium red GR calipers at the rear. The GR Yaris is also fitted with a mechanical hand-operated parking brake for extreme cornering in rally stage driving.
As for the Civic Type R, power comes courtesy of a 2.0-litre VTEC turbo engine producing 310 PS and 400 Nm of torque, paired to a 6-speed manual gearbox, helical LSD with cornering aid, as well as automatic rev-matching that can be turned off.
Stopping power is supplied by Brembo four-piston callipers, 350 mm front ventilated discs, and 305 mm discs in the rear. In terms of weight, the Civic Type R weighs exactly 100 kg more than the GR Yaris at 1,380 kg.
In terms of performance, the less powerful yet lighter GR Yaris is actually able to sprint from naught to 100km/h in 5.5 seconds, which is 0.2 seconds quicker than the bigger and heavier Civic Type R, which does it in 5.7 seconds.
So, when it comes to downright straight line quarter-mile sprint, the Toyota is actually the winner here, but what about corners and twisty bits?
Looking at the specifications list, it seems like the GR Yaris once again has the upper hand as it has something very vital which the Civic Type R lacks – an all-wheel drive system which simply translates to more grip. Plus, the GR is 100kg lighter, and has a shorter wheelbase as well as overall length, which usually means better handling.
That being said, the Toyota GR Yaris here looks like it is the better car when it comes to downright performance. However, sometimes it is more than just the driver's seat. Where the Civic Type R wins is in terms of practicality, as it is a spacious four-door car that is comfortable enough to be used as a family car.
The GR Yaris however is obviously less family-friendly as it is a two-door hatchback with very limited rear seat space. The boot is also much smaller than the Civic Type R. Comfort wise, both cars come with comfortable and supportive seats, and the level of noise, vibration, and harshness is low in both cars as well.
If we are compare the cost of ownership, the Toyota GR Yaris should be asking for less, thanks to the 1.6-litre engine which means cheaper road tax, and also the smaller tyres (18-inch VS 20-inch).
Last but not the least we have the design of both cars. While the Honda Civic Type R would appeal to those who want something visually super-loud, the Toyota GR Yaris is actually designed to go much easier on the eye, with so much lesser happening than the Civic Type R.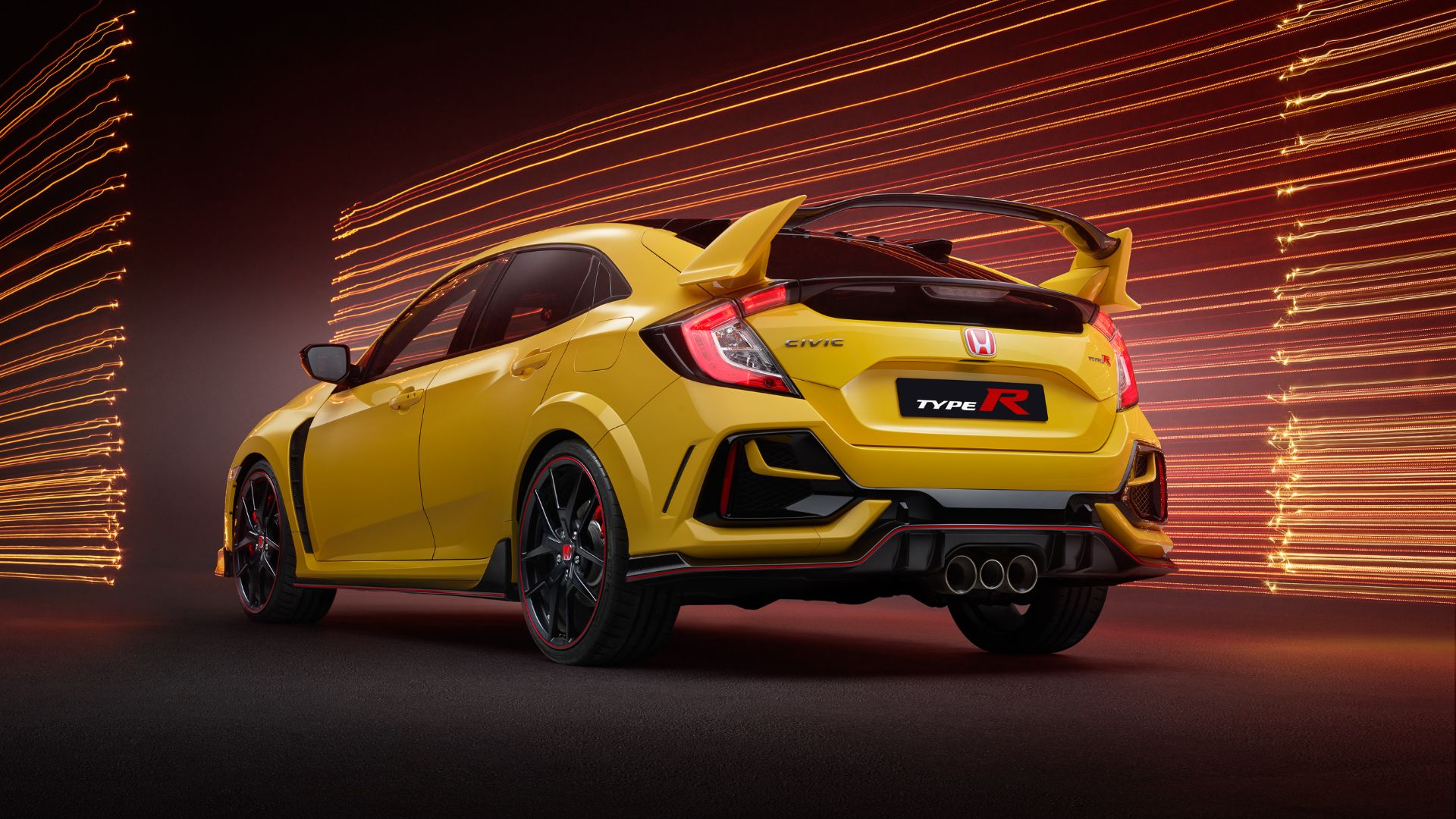 If at all you end up reading this article and feel like purchasing one of the above, those who wish for the GR Yaris can drop by selected Toyota showrooms around the country and check if it is still available.
As for the Honda Civic Type R, we have a bit of a bad news for you as the car is no longer listed in the company's official website. This could mean two things – either you will have to wait for the new one, or just get a used one.
Either way, both machines are worth every sen they ask for (if you can afford them) as they are arguably the most exciting modern Japanese hot-hatches at the moment, that are without a doubt – future classics.