UMW Toyota Motor has announced that the recently launched 2020 Toyota GR Yaris, one of the most highly anticipated cars of last year, has received overwhelming response, resulting in "not many units left" as we were told.
Out of the 25,000 units that were produced by Toyota, only less than 200 came to Malaysia, and out of the 200, a majority of the units have already been snapped up. The exact number of units sold was not disclosed, though.
 "When we were informed of the new Toyota GR Yaris by Toyota Motor Corporation, we knew it would have great potential in the Malaysian market, especially with the increasing motorsport and motorsport-related activities organized by UMW Toyota Motor," said Ravindran K., President of UMW Toyota Motor.
"The enthusiastic fans were eagerly awaiting the launch of the model and wasted no time booking one right after we launched the car on December 17, 2020. And now, just over a month since its launch, we have been receiving such overwhelming response. We thank customers for their enthusiastic support," he said.
"Although the GR Yaris has been fast taken up, we encourage keen parties to continue to register their interest with our GR Garage Dealers nationwide," he added.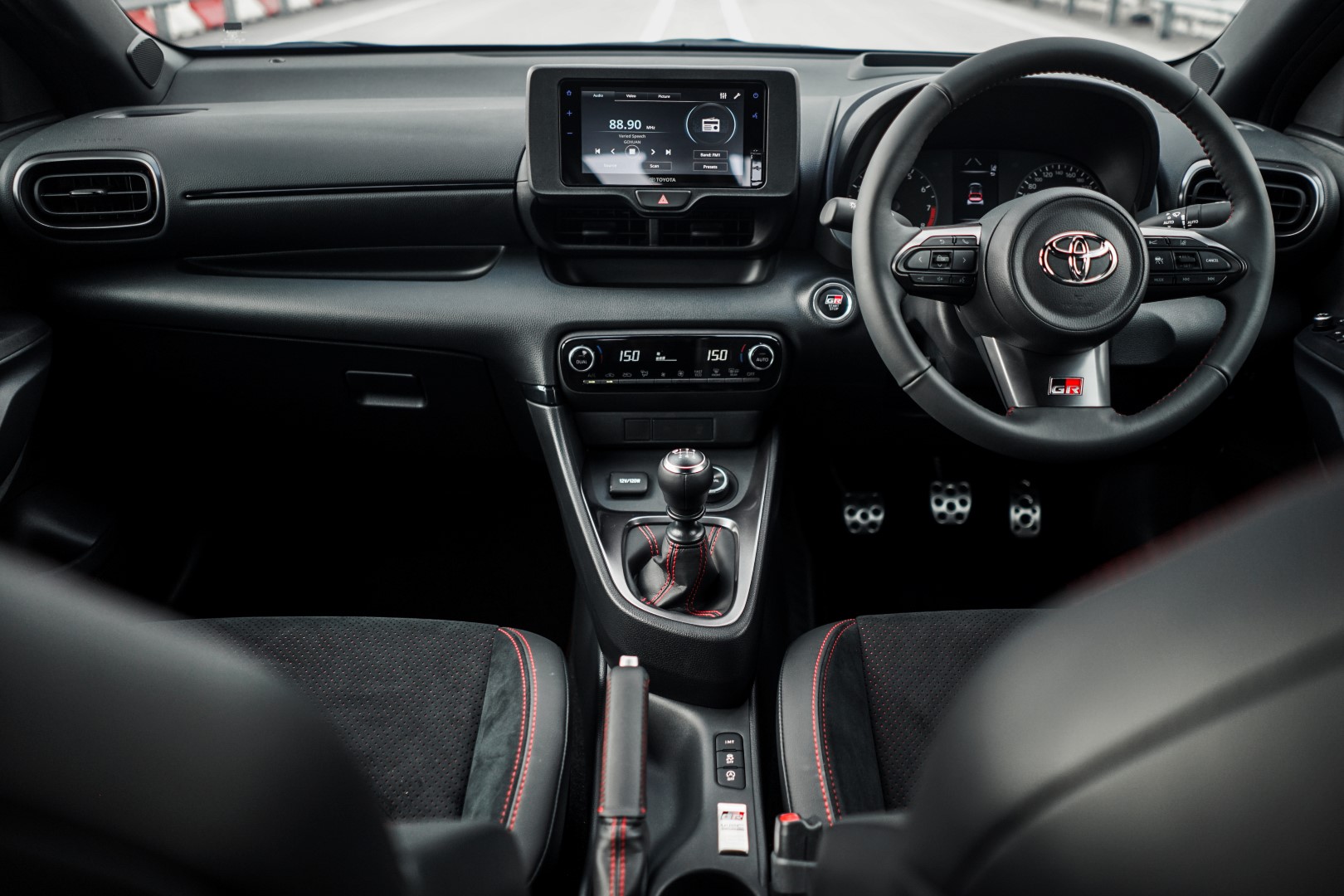 The extraordinary demand for the GR Yaris has also been evident in some other countries. In Australia, for example, 1,000 units were sold within just one week. A united chorus of media praise for its all-round performance has helped ignite interest as well.
Priced from RM286,896 (excluding insurance, roadtax and SST exemption), the GR Yaris has been offered only through a limited number of dealerships with the GR Garage. This is a dedicated sales channel for GR (GAZOO Racing) products such as the GR Supra, GR Yaris and Vios GR-Sport as well as performance items.
The Toyota GR Yaris
The Toyota GR Yaris, which is essentially a rally car that has been tweaked for the road, is powered by a turbocharged 1.6-litre 3-cylinder engine that produces 261 PS and 360 Nm of torque.
Paired to the engine is a 6-speed manual gearbox with i-MT (Intelligent Manual Transmission) function that detects the driver's shifting operation and matches the engine speed to provide a smooth and comfortable shift feel.
Another highlight is that the Toyota GR Yaris is fitted with an all-new full-time four-wheel drive system (GR-Four), which is the first to be developed since the four-wheel drive system in the Toyota GT-4 some 20 years ago.
The GR-Four system distributes power between the front and rear axle via a high response coupling and an electronically controlled multi-plate type clutch that manages the power split between the front and rear wheels.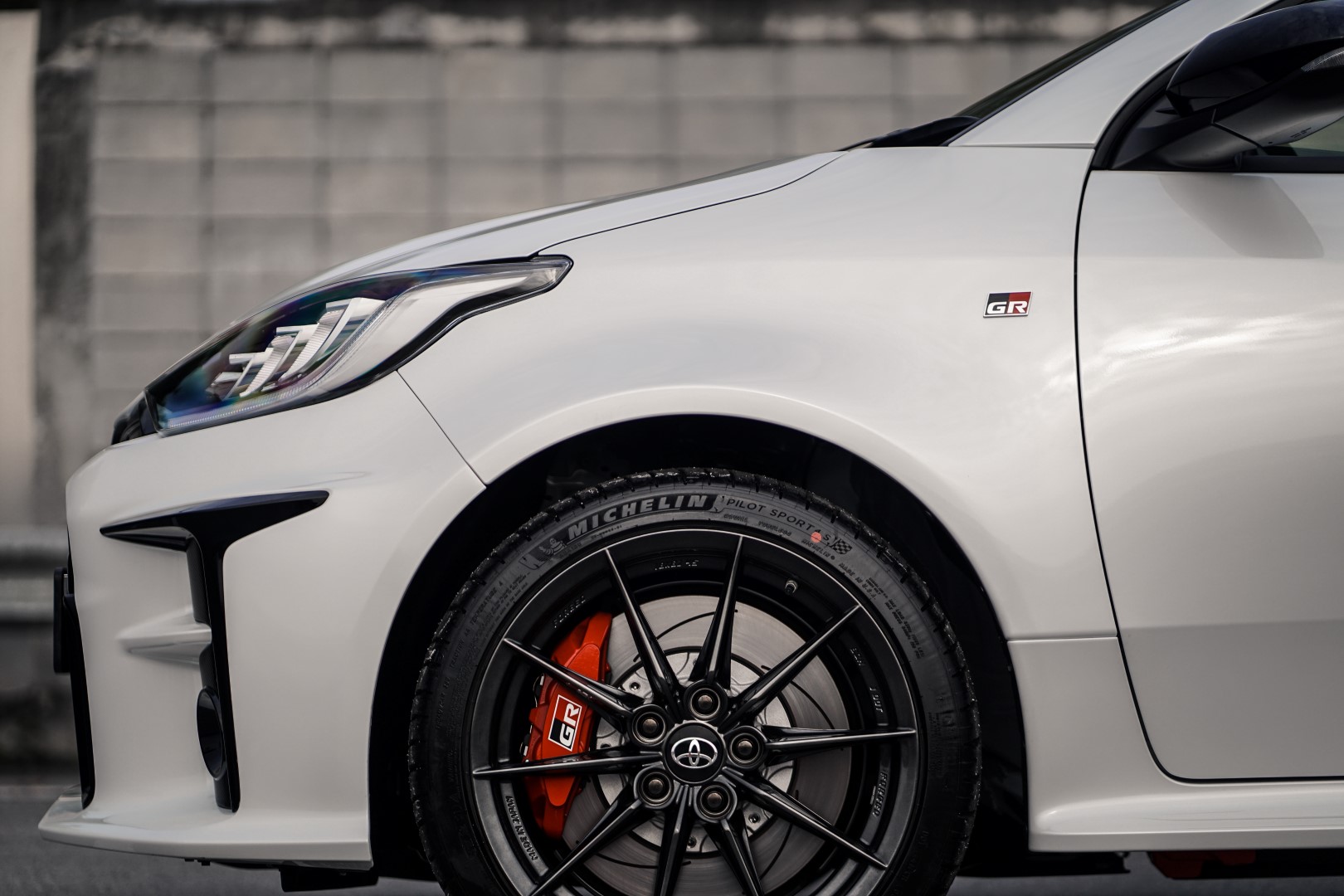 There are three driving modes to choose from – Normal, Sport, and Track modes. While torque is split 60:40 front to rear in Normal mode, Sport mode sees the torque being split 30:70. Meanwhile in Track mode, torque is distributed 50:50.
Since the version offered in Malaysia is the top of the line Performance Pack Edition, the GR Yaris also gets Torsen limited slip differential (LSD), beefier suspension, 18-inch forged BBS Alloy Wheels, as well as Michelin Pilot Sport 4S tyres.
33 total views
READ MORE +