After a long hiatus no thanks to the pandemic, lockdown and whatnot, the Toyota Gazoo Racing festival finally returned with a bang last weekend with second round of the Toyota ...
READ MORE +
Audi recently announced that it will be competing in the famous Dakar Rally for the first time in 2022, but that's not all. Representing the brand will be an electric crossover. ...
READ MORE +
Toyota has officially concluded Season 3 of the Toyota Gazoo Racing Festival and Toyota Vios Challenge which was cut-short no thanks to the Covid-19 pandemic. Tengku Djan Ley ...
READ MORE +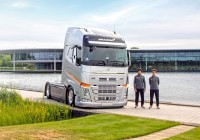 Volvo Trucks is pleased to announce a two-year extension to their partnership with the McLaren Formula 1 team, which will see Volvo Trucks continue as an official supplier ...
READ MORE +
The 41st edition of the world's most difficult race has come to an end after 5,000 kilometers driven on extreme terrains. Gerard de Rooy achieved the third place in the ...
READ MORE +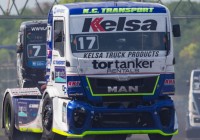 As was the case in the season-opening meeting at Misano in May, last weekend at the Hungaroring was all about action, close racing and unpredictability in the new-look GRAMMER ...
READ MORE +
After last's year second position in the final FIA European Truck Racing Championship 2017 standings, the Bullen of IVECO Magirus are ready to compete in the 2018 edition of the ...
READ MORE +
Norbert Kiss may be the only Hungarian driver on the FIA European Truck Racing Championship grid this year, but there is another driver, reigning British series champion Ryan ...
READ MORE +
Hino Team Sugawara has announced that it will be entering two HINO500 Series trucks in the trucks category in Dakar Rally 2018 which will be held from Jan. 6 thru 20, 2018 in ...
READ MORE +
All pictures here provided by Bertram Tuah, Geoffrey Lee and Paul Si Article by PAUL SI If you are from the Malaysian Peninsula you will think Sabah and Sarawak (which ...
READ MORE +