Those of you who are following BMW Malaysia's official Facebook page would've noticed that registration of interest for the all-new BMW iX has started, meaning that the model is indeed coming to Malaysia, sooner than many of us thought.
Exterior
On the exterior, the iX is about the same size as the current X5, stands as tall as the X6, and features the same wheel dimensions as the X7. At the centre of the front end stands the new controversial kidney grille.
Since the electric drive system of the BMW iX requires only a small amount of cooling air, the kidney grille is completely blanked off. Its role has duly turned digital and here it functions as an intelligence panel. Camera technology, radar functions and other sensors are integrated seamlessly into the grille behind a transparent surface.
The door openers are flush, the filler neck for the windscreen washer fluid is concealed under the BMW logo on the bonnet and the rear-view camera has been integrated into the BMW logo on the tailgate.
Interior
Inside, the cabin is designed to be as minimalist as possible, with an exceptionally large panoramic glass roof, no centre tunnel, and a centre console crafted to look like a piece of furniture. The displays and controls are all stripped down to the essentials. The model will also feature the latest version of the BMW iDrive system.
Powered by the fifth generation BMW eDrive technology that comprises two electric motors, the iX is capable of kicking out 500 hp and accelerating from naught to 100 in under 5.0 seconds.
Powertrain
The powertrain also enables the BMW iX to record a range of over 600 kilometres in the WLTP cycle. The battery can be charged from 10 to 80 per cent of its full capacity in under 40 minutes using DC fast charging at up to 200 kW.
Added to which, within ten minutes enough energy can be fed into the battery to increase the car's range by more than 120 kilometres. It takes less than eleven hours to charge the high-voltage battery from 0 to 100 per cent at 11 kW from a Wallbox.
The BMW iX, which will be produced at BMW's Plant in Dingolfing as the BMW Group's new technology flagship, will bring together the company's latest developments in the strategic innovation fields of Design, Automated Driving, Connectivity, Electrification and Services.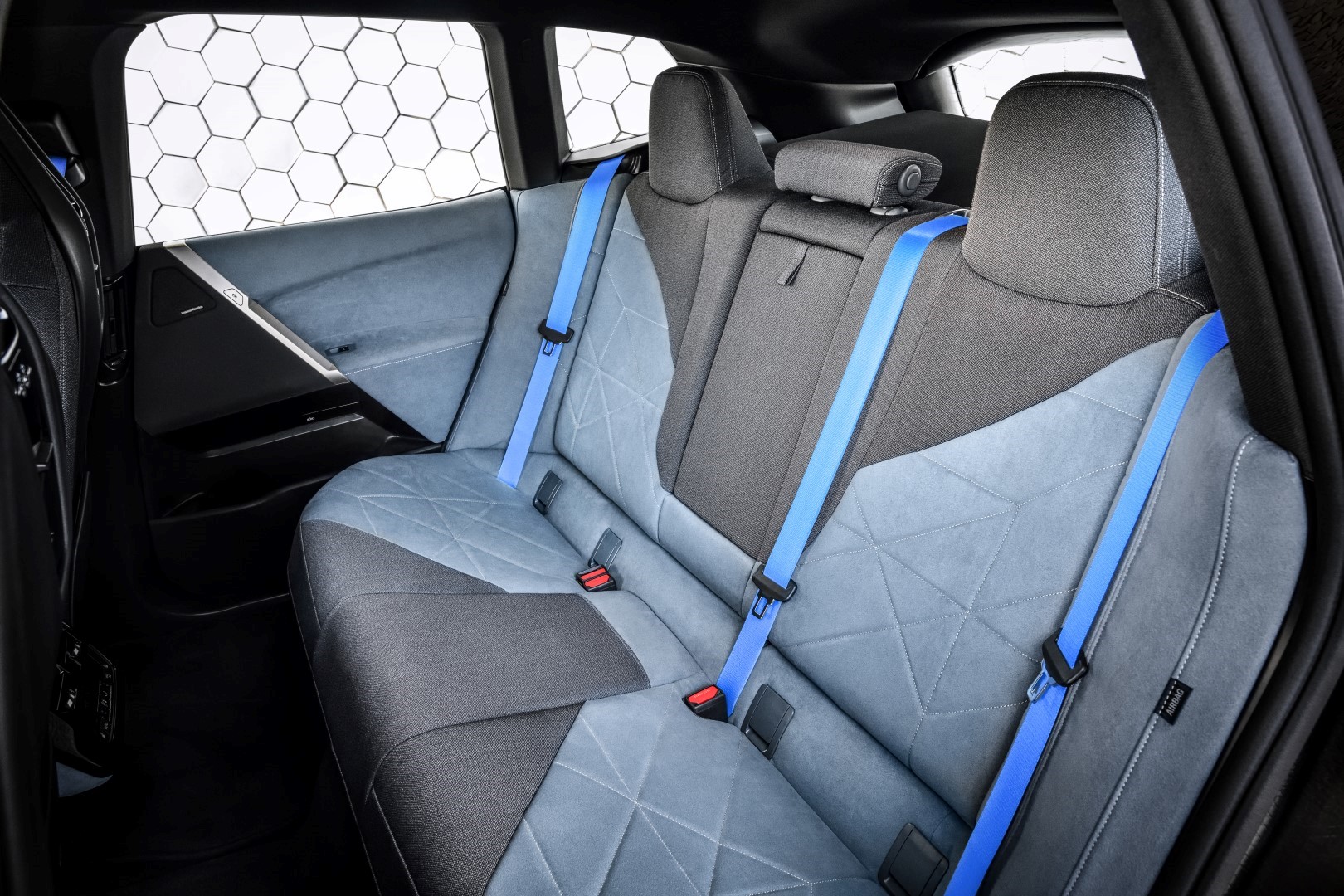 The folks at BMW claim that they are setting new industry standards with the technology in the BMW iX, with things like the high computing power for data processing, more powerful sensor technology than the current line-up, 5G-connectivity, as well as new and improved automated driving and parking functions.
That being said, no details on the pricing have been revealed yet, so watch this space for more updates on the BMW iX.