The Petronas Yamaha Sepang Racing Team is all set to start its third season in the MotoGP World Championship campaign with riders Franco Morbidelli and Valentino Rossi, who showcased their 2021 Yamaha YZR-M1 through a virtual launch.
After a stellar second season in 2020, where the team and rider Franco Morbidelli finished the year as vice champions in their respective championships, Petronas Yamaha Sepang Racing Team is eager to continue its extraordinary story of success as the first-ever Malaysian team in MotoGP.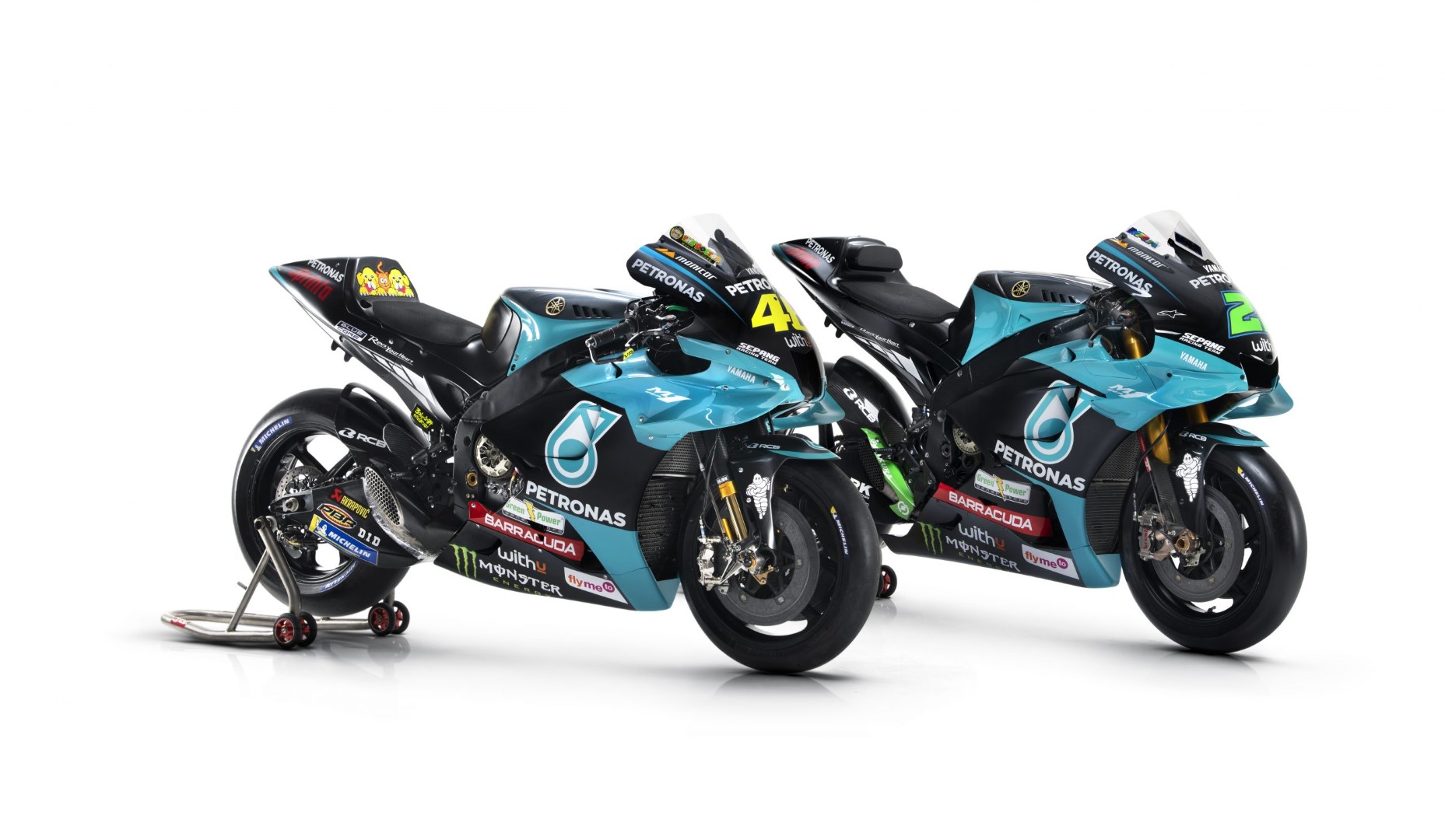 In 2019 the team became Top Independent Team, finishing fourth in the overall team standings, with rider Fabio Quartararo taking the Rookie of the Year title and Top Independent Rider.
Over the course of last year the team was on the top step of the podium six times as well as leading the standings for most of the year before finishing the season as the Top Independent Team – and second in the overall standings – with Franco Vice Champion as well as Top Independent Rider.
2021 sees Franco joined by Greatest Of All Time rider Valentino Rossi who will add an extra dimension of championship winning knowledge and potential to the squad. Featuring an updated look with the latest Petronas branding, the team's Yamaha YZR-M1 will be in Factory-spec for Valentino and A-spec Plus for Franco. 
2021 also marks the third year of Petronas as the team's title partner. The impressive results achieved by the team over the past two seasons are a testament to the Malaysian energy company's Fluid Technology Solutions that powered PYSRT to its six MotoGP wins in 2020.
"We are looking forward to the season ahead, eager to give Franco and Valentino the best opportunity. For Franco, it's a fabulous opportunity to achieve even better things than his stellar season in 2020 and for Valentino we're hoping a new team will give him the best opportunities to harness his talent and expertise," said Razlan Razali, the Team Principal.
Frankie says…
"This will be my third year with the team and there are many things I like about Petronas Yamaha SRT. The 2021 YZR-M1 livery is similar to the last two years, but still changed; it's the same but different so I like it. What is different from last years is my teammate; I expect and hope it will be a great season for Vale and me," said Franco Morbidelli.
Valentino Rossi on the other hand, said, "I'm very proud to be part of Petronas Yamaha Sepang Racing Team. It's a new challenge for me. This is a very young team, but in the last two years they have already been really competitive. I'm happy to see my new bike for this year and I really like the colours of the livery, leathers, helmet, etc. It looks awesome. My target for 2021 is to be competitive, fight to win races, fight to achieve podiums and also fight for a good position in the World Championship standings at the end of the season."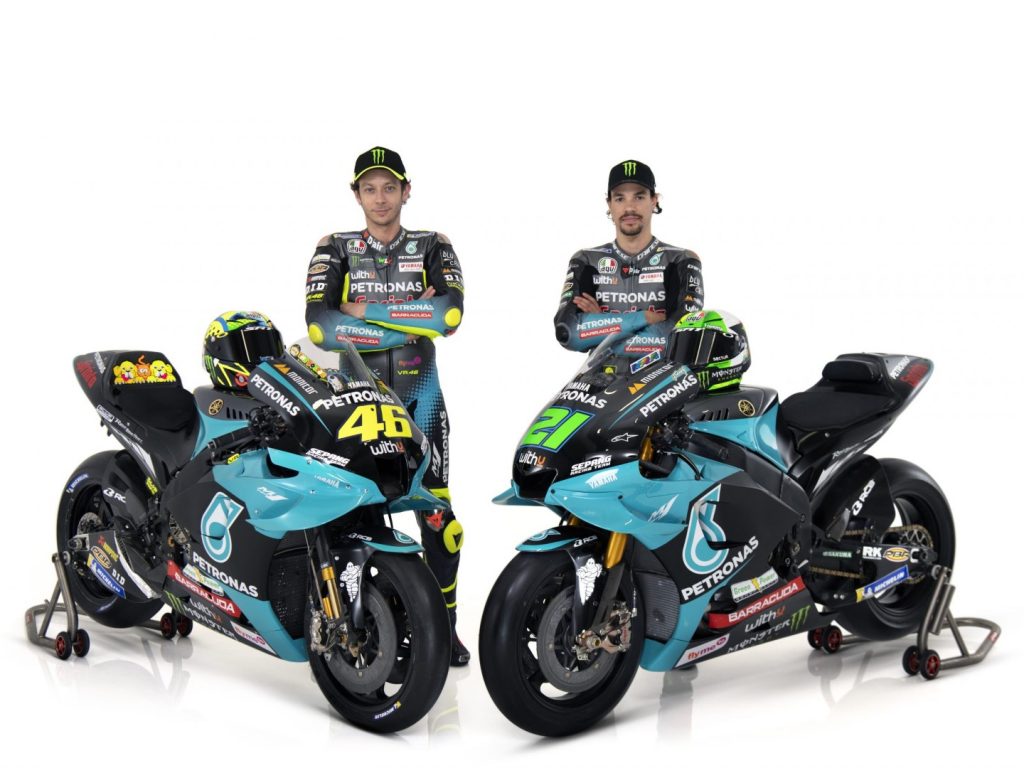 Rossi is "ready to start"
"We are all very focused on our targets to make the best we can. I think that with Franco we are a very interesting couple of riders as we know each other really well. All the whole team has a lot of motivation and I will give my maximum to achieve together the best possible result at the end of the calendar. We are ready to start."