In order to cater to the growing demand for Low Entry buses, MAN has unveiled the new Lion's Intercity Low Entry (LE) bus, combining an optimised seating layout with low-floor genes.
The six versions of the new Low Entry model are replacing the LE series derived from the Lion's City low-floor City bus, the Lion's City U based on the City bus model, and last the Lion's City LE/U.
While the Lion's Intercity LE 12 and Lion's Intercity LE 13 are scheduled to go into production in early 2022, The City bus variants of the Lion's Intercity LE in the same length will begin rolling off the production line from early 2023.
The tried and proven EfficientHybrid module from the new generation of City buses will be launched at the same time.
It also features a highly efficient automatic start-stop system and boost function – still a unique selling point in the market. The two 14.46 metre long three-axle Lion's Intercity LE 14 models will follow in the third production phase in 2024.
They will be based on a completely new electronics platform for the first time and will, of course, like all variants, optionally feature the EfficientHybrid system.
Powering the new bus is the 9-litre 6-cylinder engine available in 280 hp, 330 hp, and 360 hp power classes with a maximum torque of 1,200 to 1,600 Nm.
All MAN engines for the Lion's Intercity LE can be equipped with either the Voith DIWA.6 (four-speed) or the new ZF Ecolife 2 (six-speed) converter automatic gearbox to ensure the most efficient and relaxed running.
This gearbox design is very popular with customers in the City segment, and is ideally matched to the various applications.
Just like all MAN buses, adaptive PCV (Premium Comfort Valve) shock absorbers are installed which ideally combine particularly safe and comfortable handling with low maintenance requirements.
Thanks to a new oil flow design, many more parameters are available for specific tuning of each axle variant, which in turn leads to much more comfortable handling.
Like every MAN bus, the Lion's Intercity LE also has comprehensive safety equipment. The Low Entry bus already complies with the amended ECE R66.02 body safety standard thanks to its significantly reinforced rear roll bar.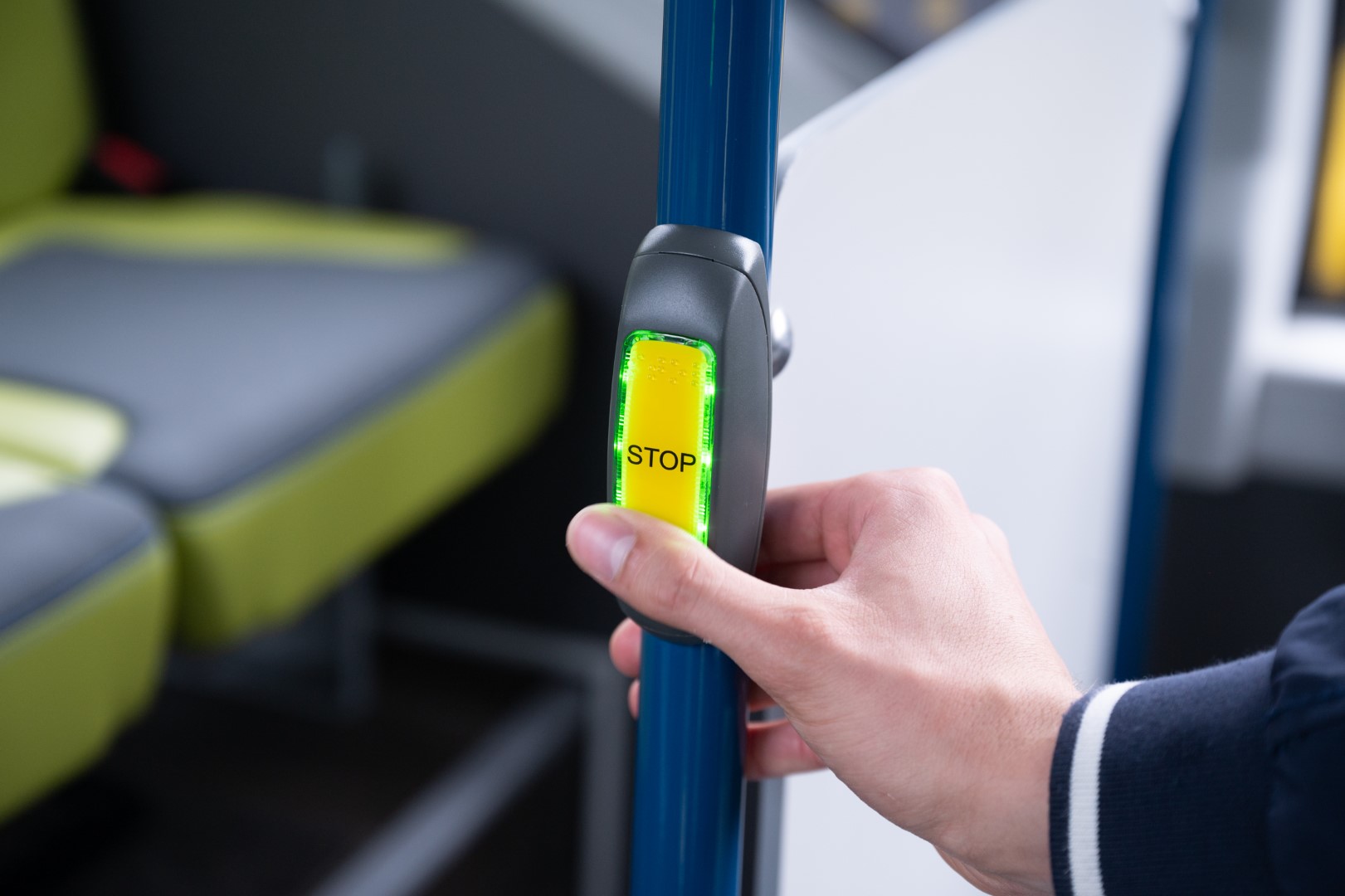 It also already has ABS/ASR as standard, an effective brake assistant as standard, and the electronic stability program ESP.
As an additional feature, the LED brake lights pulsate faster on sharp emergency braking. The Adaptive Cruise Control ACC and Lane Guard System LGS are optionally available in haptic or acoustic versions.