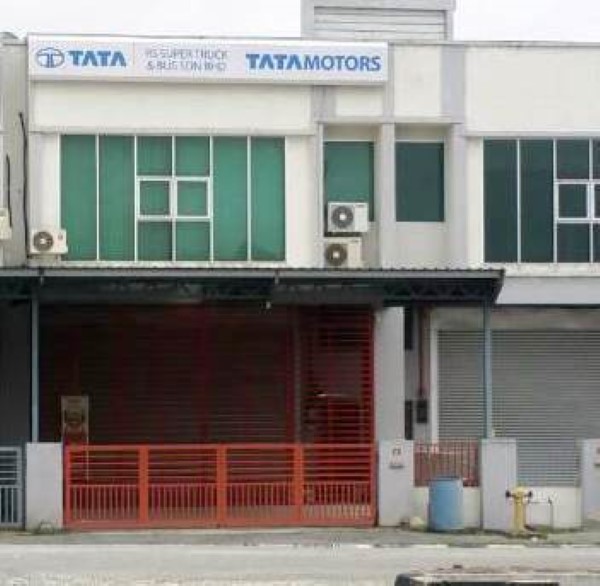 RS Super Truck & Bus Sdn Bhd, a wholly-owned subsidiary of S.R. Automobile Centre Sdn Bhd, marked another significant milestone with the recent opening of its new Tata 3S Centre in Bidor, Perak.  This further augments DRB-HICOM Commercial Vehicles Sdn Bhd's (DHCV) commitment as the distributor of Tata vehicles, to strengthen Tata's presence in the Malaysian market.
RS Super Truck & Bus was appointed as the Tata 3S authorised dealer on December 2016. The opening of this new 3S facility will further improve sales and facilitate after sales support and needs of Tata vehicle owners in Bidor and neighbouring areas.
The new centre is located strategically in Bidor, making it convenient for customers from neighbouring towns. The spacious showroom can display up to six Tata vehicles at a time. The current variants on display are Tata Xenon Double & Single Cab Pick-up, Ultra 512 (GVW: 5,000kg), Ultra 1012 (GVW: 10,400kg), Prima 4×2 and 6×4 prime mover.
DHCV's Chief Operating Officer, Chin Tan Hee said, "I am pleased to see the efforts that RS Super Truck & Bus has taken to promote Tata products through this new and spacious facility as well as develop various body applications for Tata vehicles, including Tata Xenon Tipper, Tata Xenon Box, Tata Xenon Food Truck, Tata Ultra Arm Roll and Tata Ultra Car Carrier. Other applications available include, Tata Ultra Bike Carrier, Tata Ultra Wooden Cargo, Tata Ultra Tipper and Tata Ultra Tanker."