New Bentley Flying Spur V8 Enters Production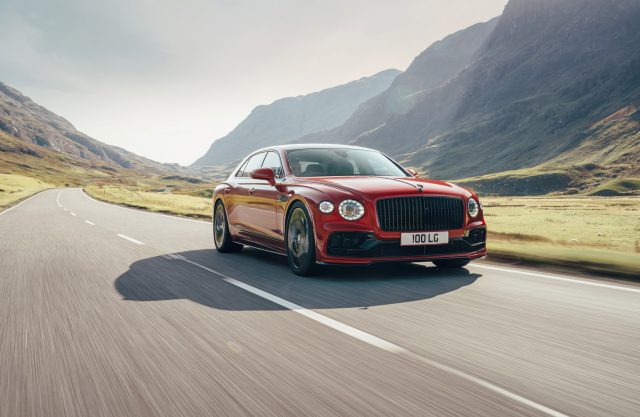 When someone mentions "luxury four- door grand tourer", one of the first cars that will pop up in our minds is none other than the Bentley Flying Spur, a model that is well known among the high and almighty even in Malaysia.
That being said, the new 2020 Bentley Flying Spur V8 has finally entered production at the brand's home in Crewe, England.
Crafted at Bentley's carbon neutral factory, which is a first of its kind as far as luxury car manufacturers are concerned, the new Bentley Flying Spur V8 is actually assembled by hand, and takes about 100 hours each car across 84 stages.
At the heart of the car is Bentley's 4.0-litre, twin turbocharged V8 engine, producing a peak power of 550 PS and 770 Nm of torque.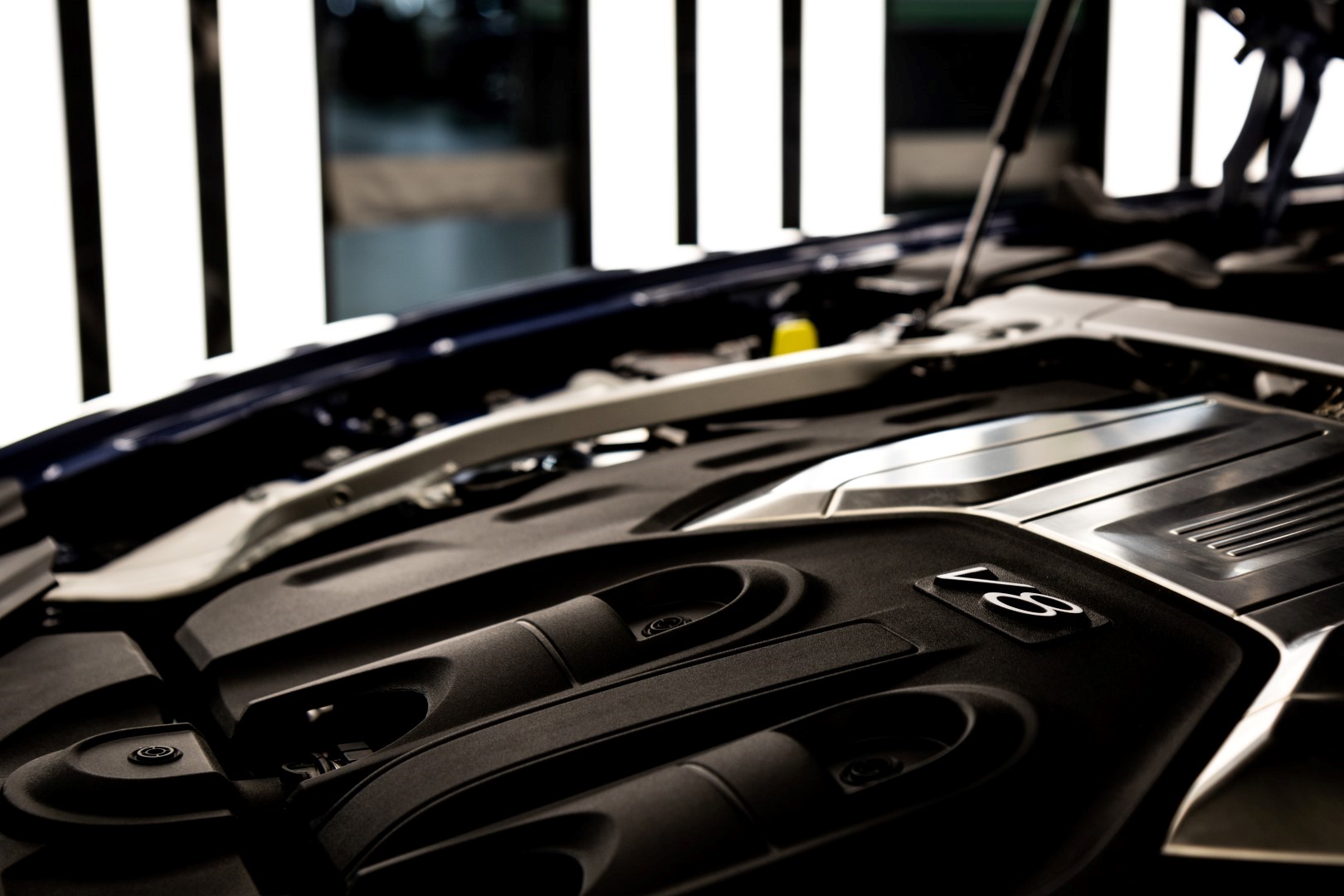 Thanks to the powertrain, the new Bentley Flying Spur is able to do the century sprint in 4.0 seconds, naught to 160 km/h in 8.8 seconds, and achieve a top speed of 318 km/h.
To maximise fuel economy, the V8 can even shut down four of its eight cylinders under light-load conditions, when torque demand is below 235 Nm and engine speed is below 3000 rpm.
Compared to the W12 version, the Flying Spur V8 is 100 kg lighter than, making the vehicle feel more agile and responsive with a distinctive personality of its own. The new model includes the latest powertrain and chassis advancements; Adaptive Air Suspension, Torque Vectoring by Brake, Drive Dynamics Control, and Electric Steering, all of which are standard features.
Furthermore, customers can add Bentley's pioneering 48V electric active anti-roll technology (Bentley Dynamic Ride), and also the Electronic All-Wheel Steering for even greater agility.
Available in four-seat or five-seat configurations, the new Bentley Flying Spur V8 comes with numerous intelligent and intuitive equipment and technology tailored to the driver and passengers such as the industry-first Bentley Rotating Display, photorealistic landscapes through Satellite maps, and advance warning of changing road or traffic conditions via the Local hazard information service, just to name a few.
Other equipment include the Rear Seat Entertainment tablets, audio options up to the industry-leading Naim for Bentley system and an onboard two-bottle drinks cooler. The new refrigerated bottle cooler can be found between the rear seats behind the centre armrest.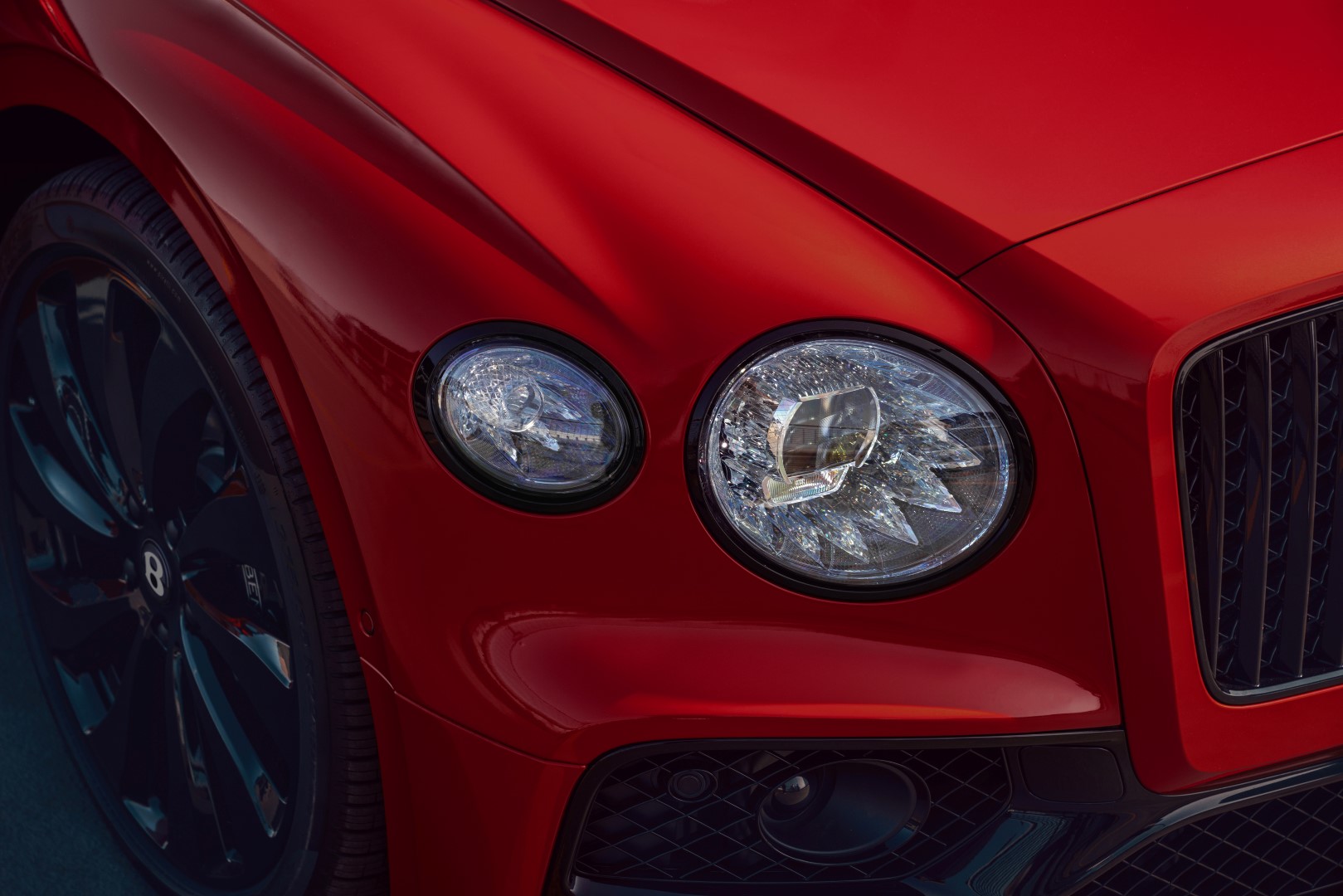 With two levels of cooling from +6°C to -6°C and the ability to accommodate six 330ml soft drinks, four 500ml bottles or two full sized (750ml) champagne bottles, the cooler can be stocked to suit any journey.
A completely new design means that the cooler is packaged into a much smaller space than the previous generation Flying Spur, meaning less intrusion into the vast 420 litre boot space.
In the rear cabin customers can also specify a four seat configuration benefiting from a long, through-console extending from the front console to the rear. The four-seat configuration makes the ultimate statement in design, comfort and luxury.
The console includes a new housing for the 5" touchscreen remote, twin cupholders, extra stowage and the option of a wireless charging point. The rear armrest includes a bright metal finisher and hides two USB ports and a 12v power socket.
Electrically operated picnic tables mounted in the rear of the front seat can be deployed with a single press of a button. The veneer covered table lowers, levels electrically and reveals a leather trimmed surface with a recess for a pen or stylus. Holding the button down the table elegantly returns to its home position.
That said, ordering is now open for the new Bentley Flying Spur V8 globally, as first cars leave Crewe for their new owners.
17 total views, 1 views today