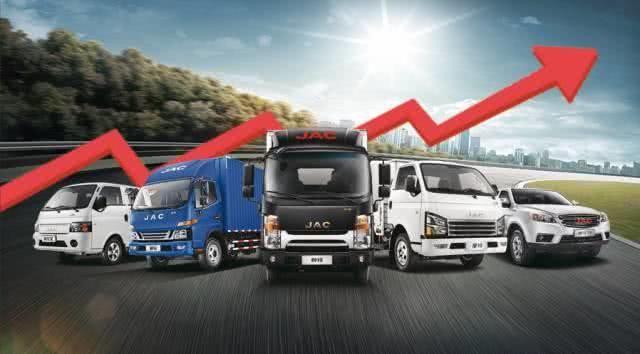 British brand evaluation institution Brand Finance has released 'The most valuable automobile brands of 2018 'Brand Value Report.
By virtue of brand awareness and enterprise comprehensive strength, JAC has taken the position of 56th in this list and ranked No.5 among Chinese auto brands.
Since 2015, JAC has continued to rising in this global famous list due to improvement of enterprise comprehensive strength. Since 2017, JAC has actively responded to new trend of industry development, promoted to enterprise transformation &upgrading and structural optimization, which has achieved excellent business performance in the field of new energy vehicle, commercial vehicle and export business.
In international market, JAC has exported more than 65,000 units all kinds of vehicles, up by 15% year-on-year, and ranked No.4 among the industry. By now, JAC has exported products to the regions of South America, Europe, Africa, Asia and established friendly relationship with more than 130 countries around the world, besides, JAC has more than 700 overseas service networks and 19 CKD factories.
As for commercial vehicles, JAC pick-up and van products have achieved sales double, and among them, the exports of pick-up were 3123 units, up by 150% year-on-year, which have successfully exported to more than 40 countries such as Chile, Ecuador, Uruguay and obtained international markets' recognition by virtue of its excellent quality.
JAC high-end light-duty trucks continue making a splash in market segments and the profitability constantly improved and market competitive capability obviously enhanced.
JAC heavy-duty truck grasped the market opportunities, strengthened products quality improvement and innovated marketing method to boost the production and sales. In 2017, the sales volume of JAC high-duty truck reached 52,000 units, up by 21.8% year-on-year, and ranked No.6 among the industry. JAC k7, world-class heavy-duty truck, has won Industry experts and consumers' highly concerned.