This ASEAN version of the Chevrolet Colorado Xtreme revives a trim used on the first-generation U.S. market model to designate a sporty street truck styling package. f the Xtreme, on the other hand, goes completely in the opposite direction with an airbox snorkel, front off-road bumper with integrated skidplate, roof rack, 18-inch beadlock-look alloy wheels, rear "safari" bar, and contrasting tailgate "Chevrolet" block lettering. For the hard-core off-roaders, an inclinometer is included among the updates.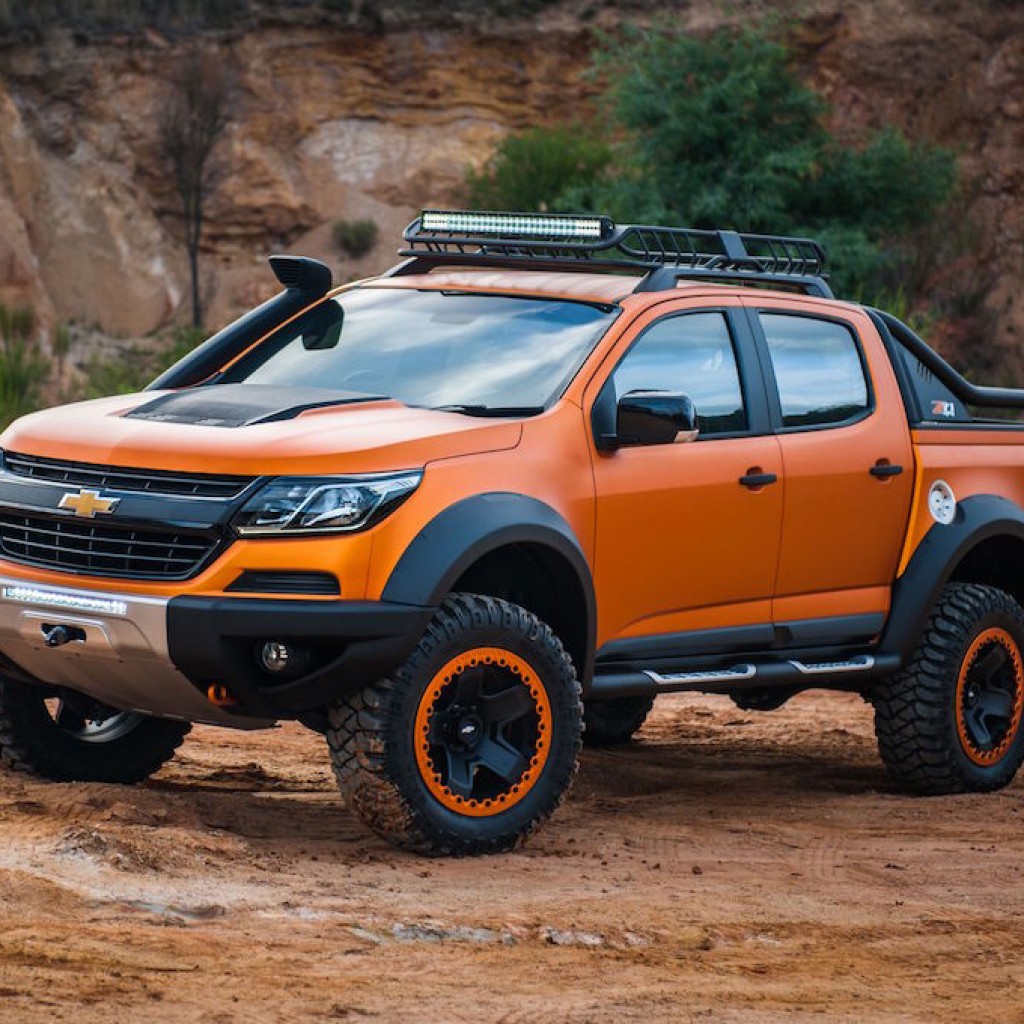 Dramatic hood scoops, side plates and a front end geared towards ground clearance help make one tough looking pickup truck. Large fender flares lend themselves to off-roading, too. And, we can't go without noting the very cool Furness matte orange exterior color, which is also awash inside.
Additionally, a custom bedliner receives adjustable tie-down tracks, which are extended to the lift gate and an integrated spare wheel mount can also hold tools.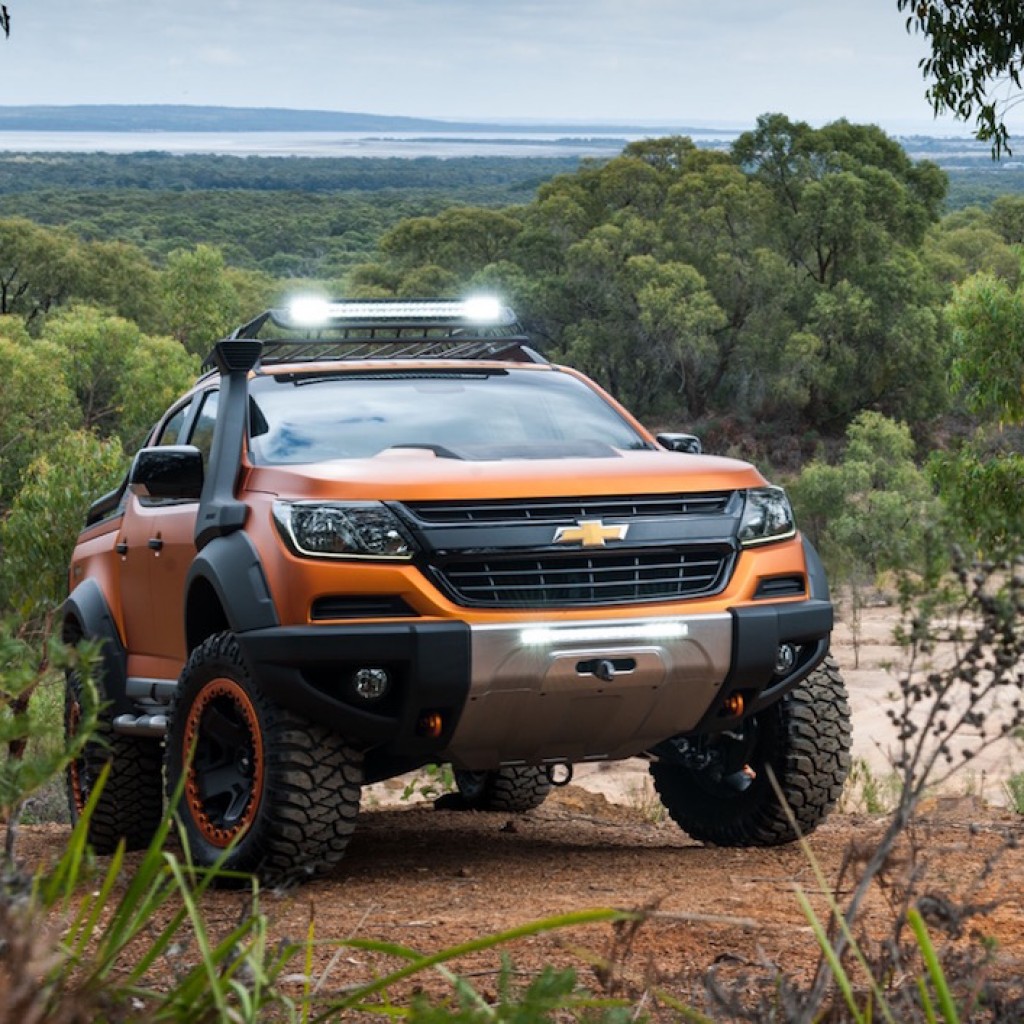 Stripping away the boatload of accessories, the face of the Colorado Xtreme is a refreshing one, looking decidedly more modern, and much less "developing country." Inside is the same story, too, with more premium materials, including custom orange contrasting, an integrated pitch and roll meter and leather-cloth combination seating.
"Inspiration came from many sources. In particular, we looked at the U.S. market, where Chevrolet is the leader in truck design. Looking at the Xtreme, it is clear that the North American market influenced many of the styling cues. The end result is a serious pickup with no compromises," said GM International Vice President of Design Michael Simcoe.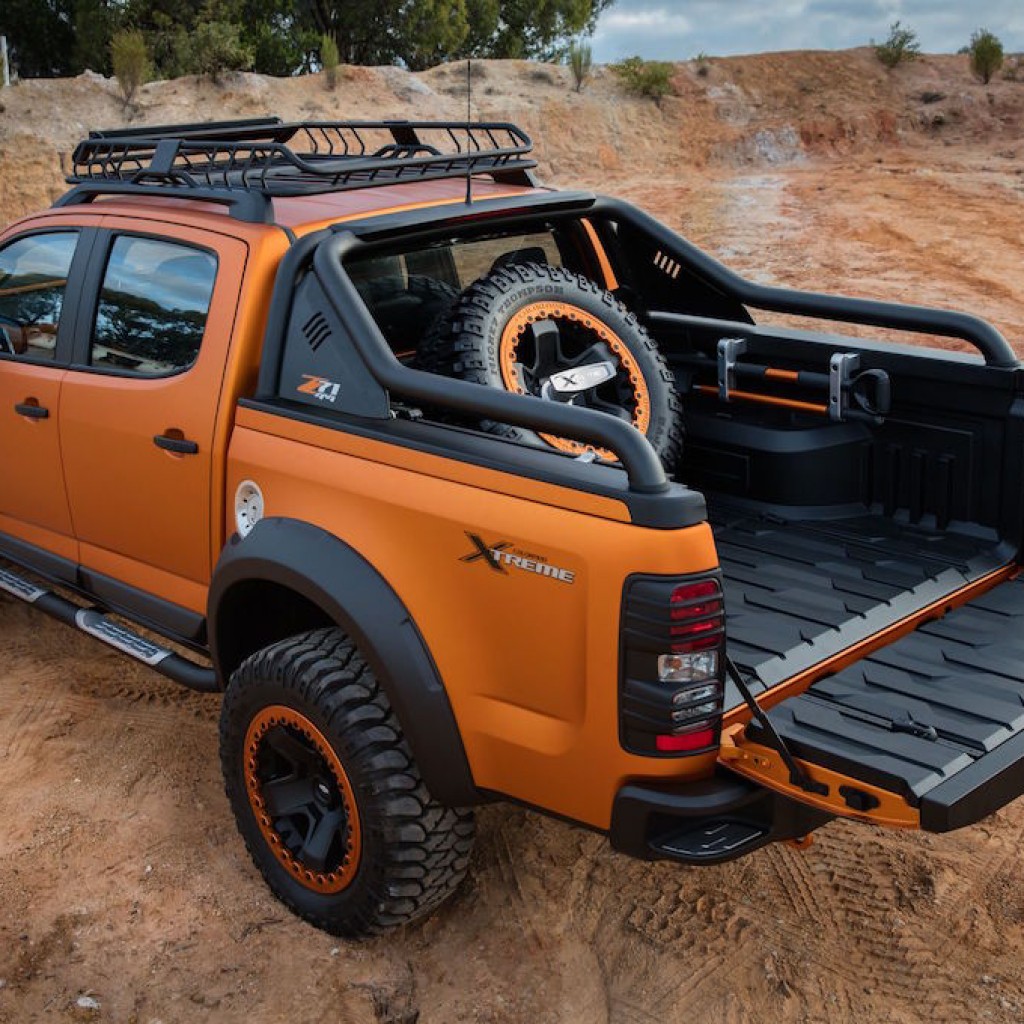 "It is great to have the opportunity to showcase design possibilities today that could be developed and seen in the cars and trucks of tomorrow," he added.