Honda Malaysia today officially opened bookings for the 6th Generation CR-V at all 101 dealerships nationwide. Available in two variants, the price is yet to be announced although sources have revealed that it could be somewhere between RM170,000 and RM200,000.
All set to be launched in December 2023, the all-new CR-V features a new and modern concept that offers Malaysians an SUV with refined elegance and a sophisticated look.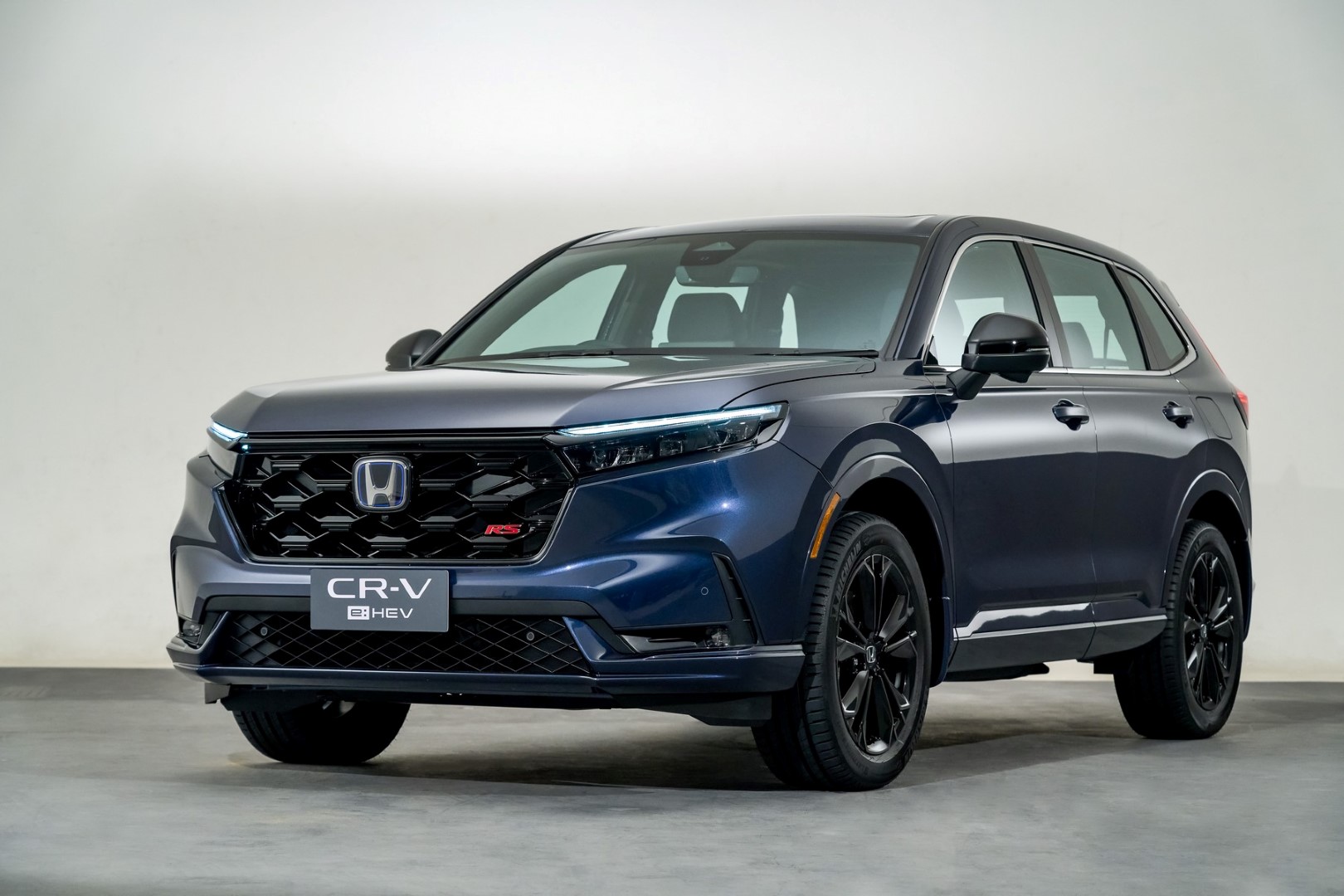 The e:HEV RS variant exudes a more premium feel with its defined styling at the front, featuring a Front Grille with a bold Mesh Pattern, Full LED Headlights and Tail-Lights, LED Front Fog Lights, and Front LED Sequential Turn Signals.
The All-New CR-V e:HEV RS also comes with sleek door handles and Berlina Black 18-inch Alloy Wheels that further emphasise the model's modern and stylish appearance. The strong character of the All-New CR-V exterior elevates the presence of the model, making it truly stand out on the road.
Complementing the functional exterior design of the All-New CR-V e:HEV RS variant is an Active Shutter Grille, a first in the model, that enhances both aerodynamics and fuel efficiency.
Mounted on the Front Lower Bumper, it intelligently regulates cooling airflow by automatically opening and closing the shutters based on the car's speed, engine temperature and cooling needs. Honda Malaysia is providing customers with two powertrain options for their desired driving experience – the new generation 2.0L e:HEV Powertrain and a 1.5L VTEC Turbocharged Engine.
As Honda Malaysia's flagship model, the All-New CR-V is the first among Honda's lineup to receive an e:HEV Powertrain with an improved Hybrid Traction Motor that enables higher top speed, producing up to 335Nm of torque and 184PS of maximum power to deliver dynamic driving sensation.
Coupled with an Electric Continuous Variable Transmission (e:CVT) with a new framework, which is a first for Honda Malaysia, the model provides significant drivability, high agility and smooth acceleration. Roaring to life with a powerful rev, the Advanced 1.5L VTEC Turbocharged Engine delivers a maximum power of 193PS and a peak torque of 243Nm with enhanced acceleration responsiveness.
The advanced CVT for this engine also further optimises engine tuning, ensuring improved quietness and smoother drive. To top it off, the All-New CR-V comes equipped with an advanced Real Time AWD that enhances distribution of driving force to all four wheels, offering an enjoyable driving journey with the SUV. The 6th Generation All-New CR-V is packed full of advanced technology that delivers next-level convenience, elevating the joy of owning a Honda.
A new innovative feature is the Hands-Free Power Tailgate with Walkaway Close for easy access to the boot, with automatic closing upon walking away. The Multi-View Camera System that provides the driver with a 360-degree view of their surroundings is also offered in the All-New CR-V to enhance the driver's awareness and visibility.
Raising the bar for safety in the SUV segment, the All-New CR-V is equipped with an upgraded Honda SENSING system with a Wide-Angle Radar and Camera and Sonar Sensor for Low Speed Braking Control. Meanwhile, the driver-assistive technology now has a total of nine Honda SENSING safety functions with the addition of Adaptive Driving Beam, exclusive for e:HEV RS, its first introduction in a Honda model by the Company.
This function enhances driver's visibility and reduces dazzle for preceding and oncoming vehicles. Improved with better line tracing and steering assistance, the Lane Keep Assist System (LKAS) in the All-New CR-V enables easier cruising on open roads and highways.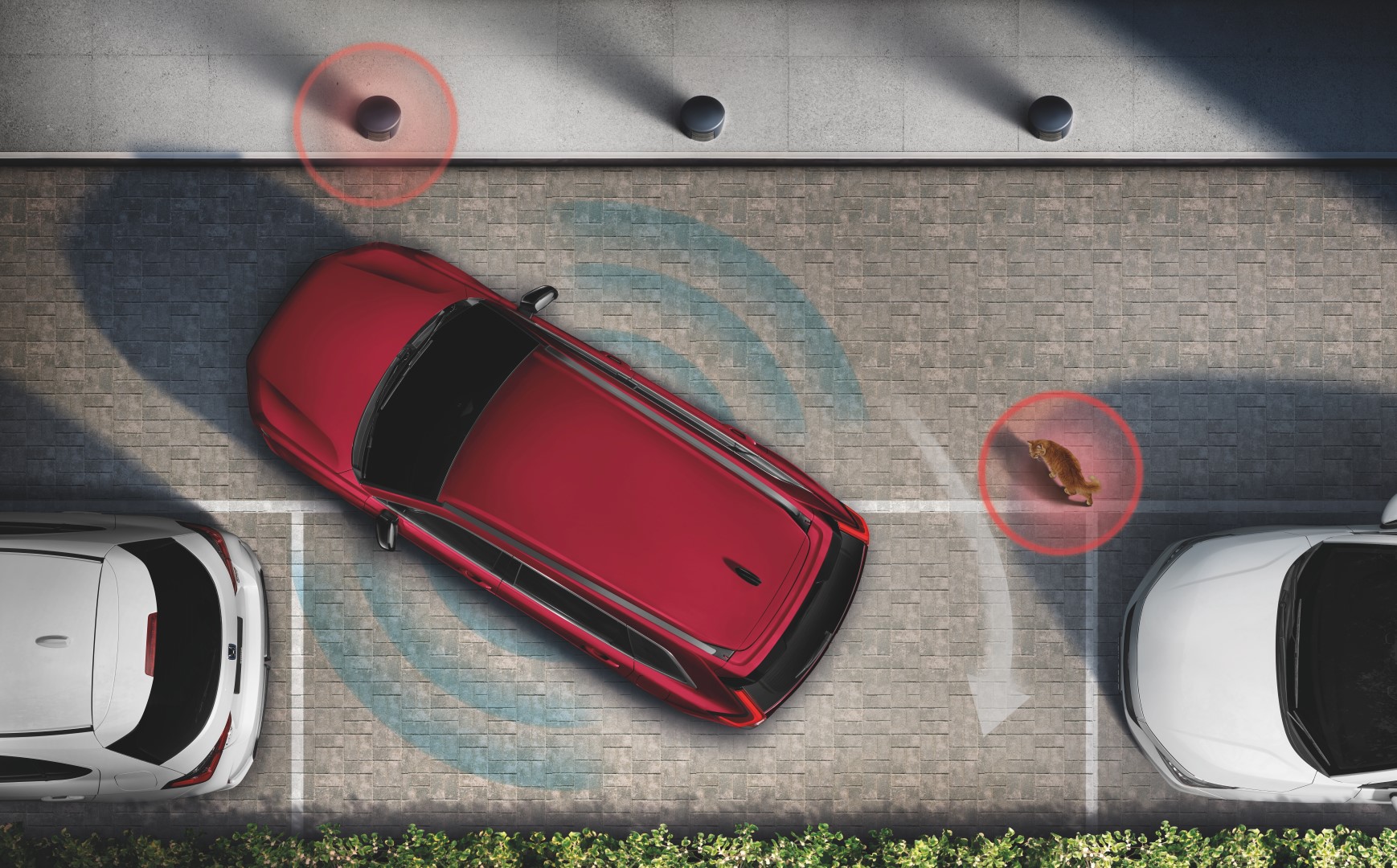 To further improve peace of mind, Honda Malaysia also introduces Honda CONNECT in the model, providing customers with easy control over Safety, Security and Convenience functions, all at their fingertips.
That being said, customers who want to place bookings for the All-New CR-V can either log on to prebook.honda.com.my, download the HondaTouch application on their smartphones or visit any of the 101 authorised Honda dealerships nationwide.