Concern over the rising number of road accidents in Malaysia, Volvo Trucks recently organised a safety forum for companies and truck drivers to discuss and raise road safety issues, which also served as a reminder to all on the importance of maintaining good driving behaviour. Part of Volvo's Globe Truckers initiative, the safety forum also acted as a platform for truck drivers to voice out the issues that affect their job.
Mr Mats Nilsson, Managing Director of Volvo Malaysia said, "We have heard of safety talks and discussions from various parties, so this time, we want to give voice to the group that is most affected by it and who can truly make a difference on the roads – the drivers."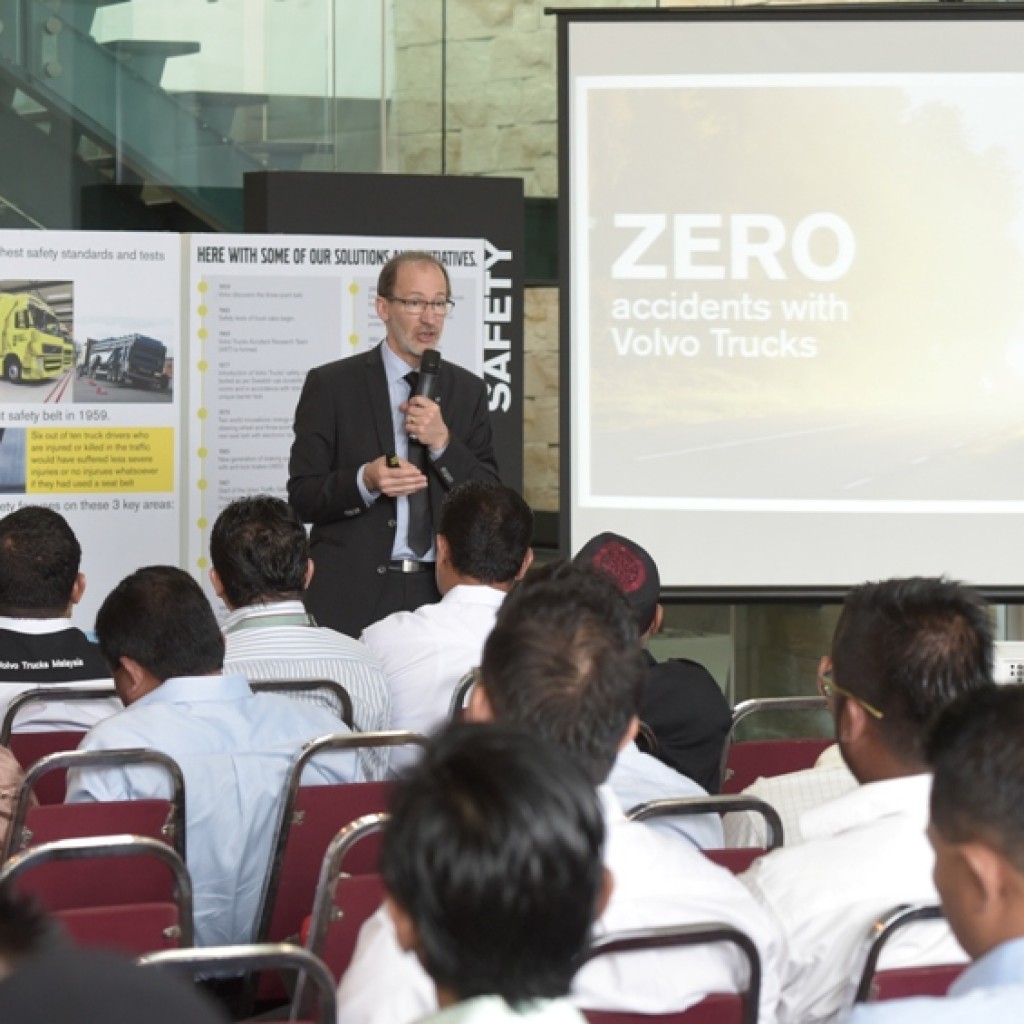 The forum kicked-off with a road safety presentation by Mr Carl Johan Almqvist, Traffic and Product Safety Director, Volvo Trucks, who was visiting Malaysia for the first time from Sweden. An expert behind Volvo's product safety development, Mr Almqvist shared on the company's 'Zero Accidents' vision and truck accident statistics gathered from various accident investigation work done by Volvo's Sweden-based Accident Research Team.