Volkswagen Passenger Cars Malaysia (VPCM) and Wei-Ling Gallery have successfully raised RM133,200 from the charity auction of Arteon art cars held at W Kuala Lumpur hotel.
Proceeds from the auction will be channeled to the Breast Cancer Welfare Association Malaysia (BCWA), with a minimum token of appreciation presented to each artist for their contribution.
The auction marked the culmination of the collaboration between Volkswagen and the art gallery, to celebrate the launch of the all-new Arteon R-Line.
Featuring the talents of 13 Malaysian artists, the collaboration provided the unique opportunity to collectors and art enthusiasts alike to own diecast scale models of the Arteon that have been transformed by the artists into unique one-of-a-kind sculptures.
The Arteon project was an extension of the recent "18@8 Turning Points" exhibition by Wei-Ling Gallery, curated with this idea in mind and explores the 13 artists' pasts through different philosophical, technical and aesthetic approaches, in the form of thought-provoking art pieces that reflected on this ideology.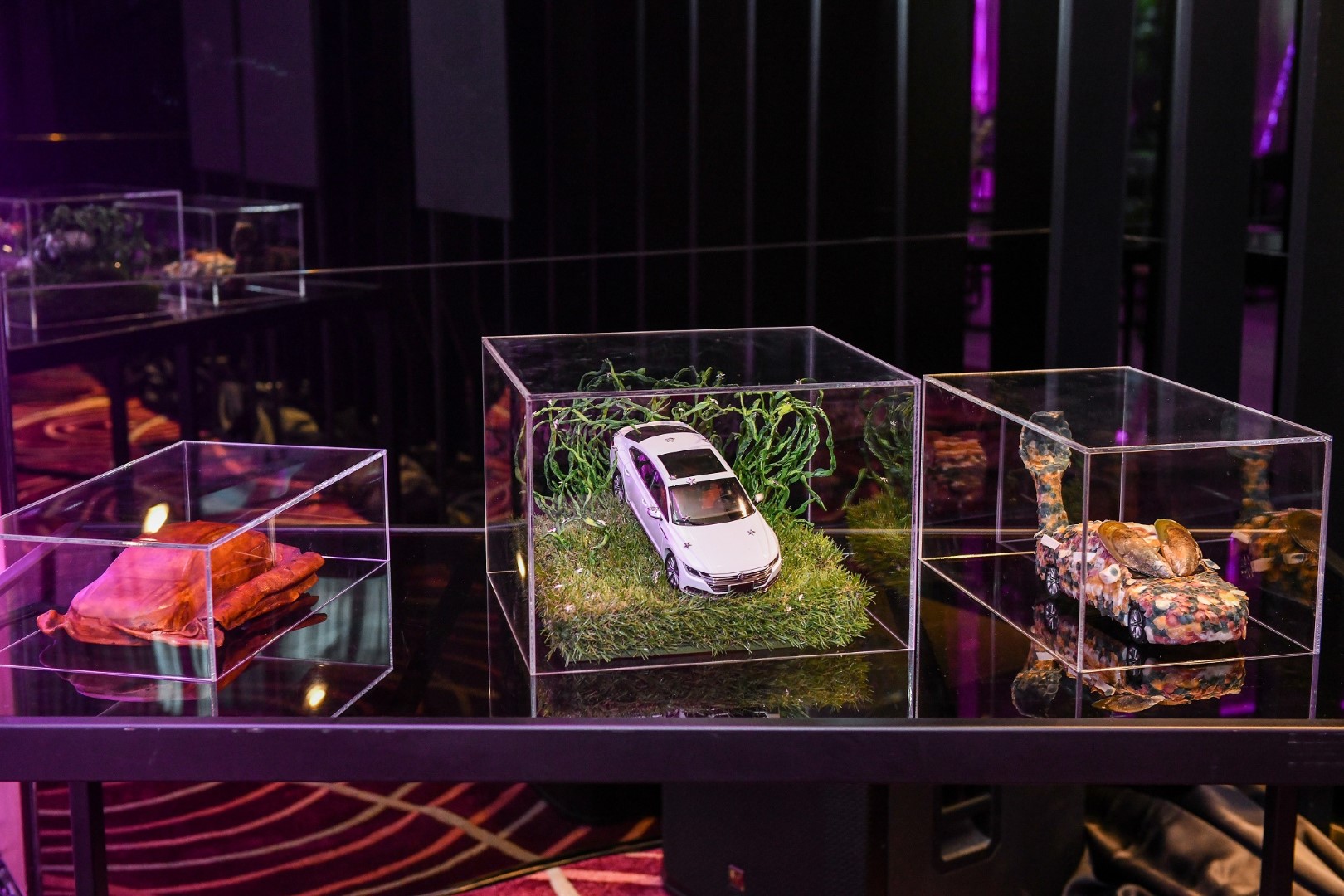 The Arteon is Volkswagen's flagship model and has mesmerised fans around the world with its stunning avant-garde design and performance. The all-new Arteon R-Line is priced at RM225,490 and comes with 3 years free maintenance, 5 years unlimited mileage warranty and 5 years roadside assistance. With the current sales tax break, the recommended retail price of the Arteon R-Line is RM220,043.28 until the 31st of December 2020.
To view the Arteon art cars and learn more about the artists, click here.
Full list of participating artists:
1. Anurendra Jegadeva
2. Cheng Yen Pheng
3. Chin Kong Yee
4. Cheong Kiet Cheng
5. Choy Chun Wei
6. Cheong Kim Chiew
7. Chen Wei Meng
8. Hamidi Hadi
9. Ivan Lam
10. Rajinder Singh
11. Sean Lean
12. Wong Chee Meng
13. Yau Bee Ling