One of the biggest challenges when it comes to owning an old car, especially rare ones and performance oriented ones, is finding spare parts.
Even if you can find the parts, most of them are either reconditioned ones, aftermarket parts, or just not genuine.
Finding genuine parts
If it is a "rakyat" car, many of us won't mind fitting non-genuine parts as long as the car is running smoothly without giving any problems.
However, what if you're a collector, your car is a collector's item, and you're very particular about the authenticity of the parts that are going into your car?
To be more specific, what if you own a car like a Nissan Skyline or Toyota Supra? Would you simply sumbat non-genuine spare parts into your car?
Heritage projects
Realising the demand these JDM sports cars from the 90s have and how much money people are willing to throw on them, manufacturers have started reproducing parts for their iconic cars from the past, much to the delight of collectors and potential owners.
While Nissan was one of the first among the Japanese manufacturers to establish a Heritage Project and make spare parts for their legendary cars from the 1990s like the Skyline R32, Toyota has also decided to jumped on the bandwagon and reproduce spare parts for the Supra.
Toyota Supra A70, A80
In an announcement made earlier today, Toyota Gazoo Racing announced that it will be reproducing additional spare parts for the A70 and A80 Supra under its GR Heritage Parts Project.
These parts will be sold in Japan, North America, Europe, and other overseas countries as well.
In support of customers who wish to continue driving the old Supra, the project will reproduce spare parts that have been discontinued, and sell them as genuine parts.
From the 1st of July
For the A70 and A80 Supra, this will be the first addition since spare parts were announced in 2020.
From the 1st of July, as and when preparations are complete, Toyota will gradually make reproduced parts available for purchase at Toyota dealers, in the same way as normal genuine parts.
While stocks last only
However, the reproduced parts will be limited production with the special cooperation of Toyota's suppliers.
For this reason, after their production periods have ended, each reproduced part will only be available for purchase for as long as stocks last.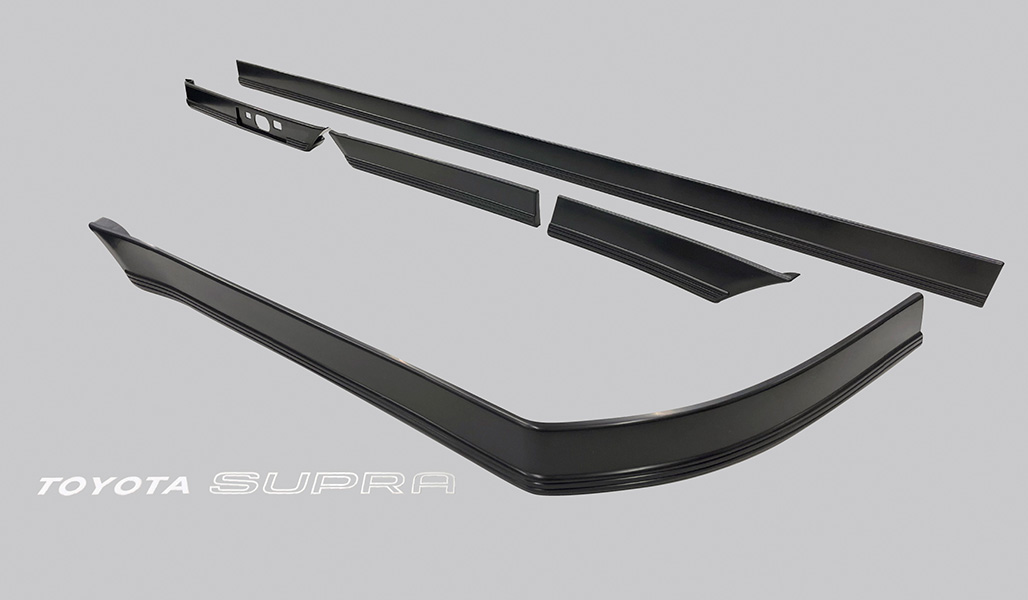 Details such as part numbers and production periods will be published on the Toyota Gazoo Racing website from July 1, beginning with the parts that ready.