When it comes to traversing through rough terrain, not many vehicles out there can cut it like the Zetros here.
The robust off-road specialist is made for transport goods in tough and inaccessible terrain. The highly capable 40-tonne off-roader has been designed specifically for operations in markets with a high proportion of off-road use.
The Zetros here, which is seen being used by Contractor Philip Wareing from New Zealand who specializes in fertiliser application & transportation however, has been completely re-worked all-round compared to the previous generation Zetros.
From a technical standpoint, the new-generation Zetros comes equipped with more powerful engines capable of delivering as much as (510 hp) as well as a pleasing 2400 Nm of torque.
On the outside, the new model generation is discernible from the striking, restyled radiator grille which, thanks to optimised air-flow guidance, ensures even more effective cooling.
The new Zetros is characterised by extreme off-roading capabilities which result from its permanent all-wheel drive system. It features numerous detail improvements, including such things as easier access to the cab or a re-designed instrument panel.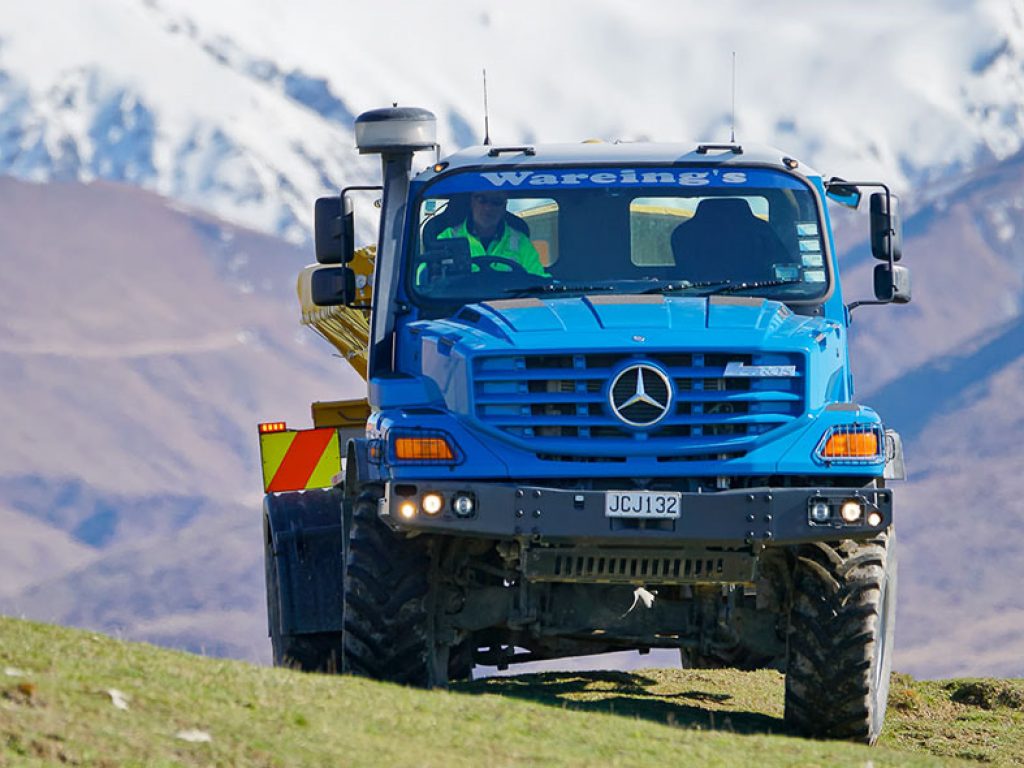 Just as before, the new Zetros remains available in Euro III and Euro V variants for markets with poor fuel quality and thus finds its principle markets in regions like the Middle East, Africa or Latin America.
The Mercedes-Benz Zetros is a heavy-duty truck which has been developed for demanding transport tasks involving high payloads. This is why it is often used for delivering supplies to remote regions, as well as in energy exploration and in forestry operations. The new Zetros can be used the world over in all manner of extreme climates – from hot desert regions right up to the Arctic.