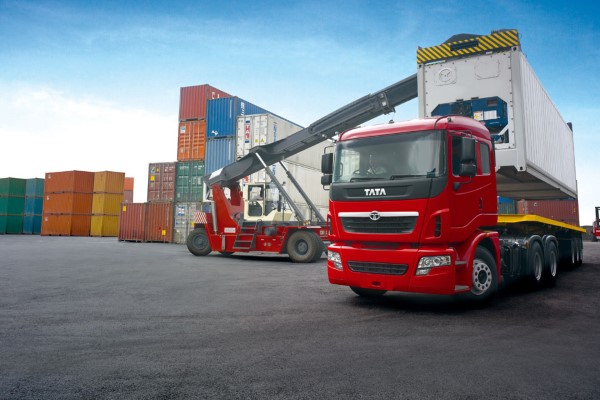 Tata Motors celebrated 60 years of truck manufacturing at its first manufacturing and engineering facility in Jamshedpur, India. Set up in 1945, Tata Motors Jamshedpur started with manufacturing steam locomotives, later foraying into truck manufacturing, bringing global trucking technology to India in 1954.
Since then, Tata Motors' Jamshedpur plant has been modernised consistently, with a particularly intense scale in the last 10 years, equipped with state-of-the-art equipment and assembly lines to produce a truck every five minutes. The facility assembles over 200 Tata Motors Medium and Heavy Commercial (M&HCV) models, for varied movement of equipment, raw materials, goods and services, across distances, catering to millions of Indians every day. Jamshedpur also houses engineering centres to conduct truck testing for operatability in various climatic conditions and varied surfaces, including dense urban centres, all of which operate under distinct set of rules and regulations, governing commercial vehicles operations. The facility rolled out its Two-millionth commercial vehicle, in 2013.
As a development and manufacturing hub for Tata Motors M&HCVs, Tata Motors' Jamshedpur's engineering research centre is capable of carrying out complex vehicle design and integration of Tata Motors current and future trucks, also developing complex intelligent electronic control systems of next-generation trucks, cabins, multi-axle trucks, tractor-trailers and tippers and special application vehicles (like mixers and tankers), for both civilian and defence customers. The facility is also capable of manufacturing trucks compliant right up to EURO VI or BS VI (BHARAT STAGE VI), emission standards.
Tata Motors Jamshedpur also conducts driver training programs that impart knowledge of truck operations, for better road safety and overall vehicle performance.
Commenting on the occasion, Mr. Ravindra Pisharody, Executive Director Commercial Vehicles Business Unit, Tata Motors' said, "We at Tata Motors are proud to have achieved yet another trucking milestone of 60 years of manufacturing excellence at our plant here in Jamshedpur. From the very beginning, Tata Motors Jamshedpur has lead the transformation in the Indian commercial vehicles space, setting benchmarks through the introduction of class-leading trucks, with the most relevant global technologies, incorporating flexibility to develop and manage our current and future portfolio, with speed and in-line with varied market requirements. With world-class quality manufacturing and engineering programs here in Jamshedpur, it is in our continuous endeavour, to remain the most preferred trucking brand."
Dr. AK Jindal, Head, ERC (Engineering Research Centre), Commercial Vehicles Business Unit, Tata Motors said, "Our engineering teams at Tata Motors work closely with all stakeholders, in developing and successfully deploying various technologies for broad spectrum of commercial vehicles, that enable connectivity, safety, better fuel economy, along with optimal vehicle performance. Given our widest portfolio of medium and heavy commercial vehicles, which has been developed based on our deep understanding of customer needs and usage patterns, we at Tata Motors continuously strive to develop and integrate new and relevant vehicular technologies, offering best-in-class value proposition. Needless to say integration of these new technologies is backed by necessary service network." Dr. Jindal further added "As Tata Motors products touches the lives of a large number of people beyond the businesses we cater to, we have developed the widest product portfolio of alternate fuel vehicles, hybrids as well as electric vehicles contributing to improving the environment as well as class leading products like Prima and Ultra family improving driver comfort and safety."
As we at Tata Motors work toward developing multiple new platforms, we constantly also work with all our stakeholders to improve the performance and reliability of our existing offerings, proactively taking steps to ensure that we remain the most preferred brand in the CV space. Having led technological shifts in the Indian commercial vehicle space, like standardising radial tyres and offering automatic transmission in tippers, we at Tata Motors have embarked on a journey of HORIZONEXT, a four pronged customer-focused strategy, aimed at providing the best customer experience — from best vehicle experience to superlative purchase experience, followed by technology-intense after-market service support. The four pillars for this strategy are: