The aim of the 80-series was to be both at the forefront of technology and luxury. Along with passenger car like styling in the front design, wide tires and large fenders gave it a bold effect, looking something like a luxury battleship that could cruise the land. It was a break from the tradition of the Japanese 4×4. Moreover, accommodations remained for off-road applications, such as space in the instrument panel to install wireless communications equipment, and a rail for mounting a roof carrier.
It was large at 5 meters length and 2 meters wide, with 3 types of engines to choose from; the 3F-E-type gasoline engine, the 1HD-T-type direct-injection diesel turbo engine (4,163cc, 165PS, 37.0kgm), and the 1HZ-type diesel engine. For all but one type of model in the series, it came with rigid coil springs in front and rear, and a full-time 4×4 power train. Of course the top of the line van and wagon offered a VX Limited grade.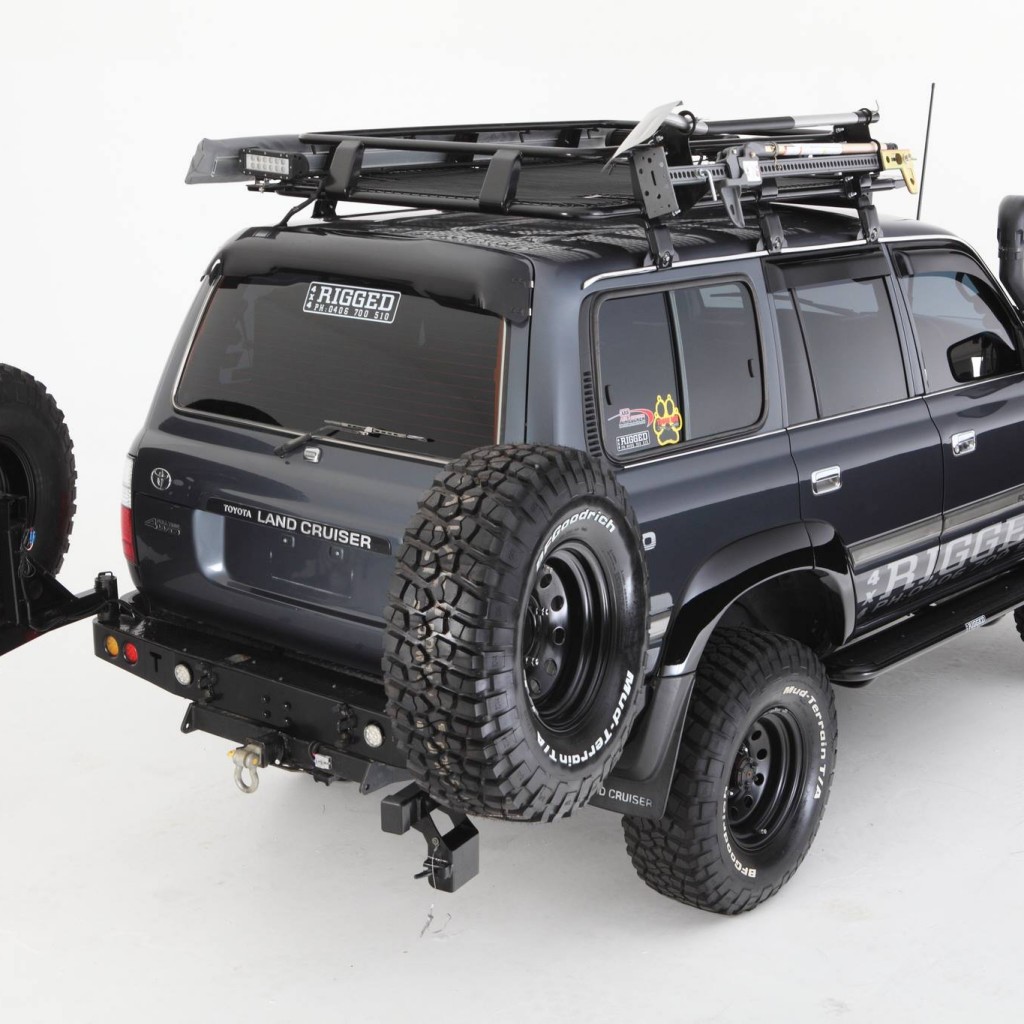 In 1992 the original 3F-E-type engine was replaced in the new model FZJ80G with a 1FZ-FE-type gasoline engine (DOHC (Double Over Head Camshaft) in-line 6-cylinder, 4, 476cc, 215PS, 38kgm specs). In 1995, the HDJ81V was added to the lineup, and the 1HD-T-type diesel engine took on 4-valves in the 1HD-FT-type engine (4,163cc, 170PS, 38.7kgm specs). In addition a camper style model called Active Vacation was added to the lineup, which was registered in a low tax and low maintenance bracket.
In 1996 all models took on ABS and air bags as standard equipment. Only the van series came with the standard GX grade only, and all grades had a widened body. The 80-series continued to get larger and more luxurious until it was eventually replaced in 1998 with the debut of the 100-series Land Cruiser. The transition to the next generation was made when the 80-series still enjoyed a high level of popularity, much the same as had happened earlier when the 60-series made way for the 80-series Land Cruiser.
However, luxury has not softened the Land Cruiser. It has not sacrificed its ability to take on the toughest roads the world has to offer.
No matter that it is more comfortable and luxurious to ride in, the Land Cruiser remains the Land Cruiser, which is the reason for its lasting popularity.