Mercedes-Benz has announced that it will conclude its FIA Formula E success story as a team entrant and manufacturer at the end of Season 8, in August 2022.
As part of the new strategic direction, the brand has deliberately chosen to shift resources for this accelerated ramp-up of electrification, including the development of three electric-only architectures to be launched in 2025.
Focus on product development
Therefore, Mercedes will re-allocate resource away from its ABB FIA Formula E World Championship programme and towards applying the lessons learned in competition to product development in series.
This learning will be brought to life through future product architectures like the AMG.EA platform, the dedicated performance vehicle electric platform that will be launched in 2025, and projects such as the Vision EQXX.
Moving forward, the company will concentrate its works motorsport activities on Formula 1, reinforcing the sport's status as the fastest laboratory for developing and proving sustainable and scalable future performance technologies.
Creating a benchmark team
Since HWA Racelab first took to the track in Season 5, laying the foundations for Mercedes' Formula E entry, the goal has been to create a benchmark team at every level.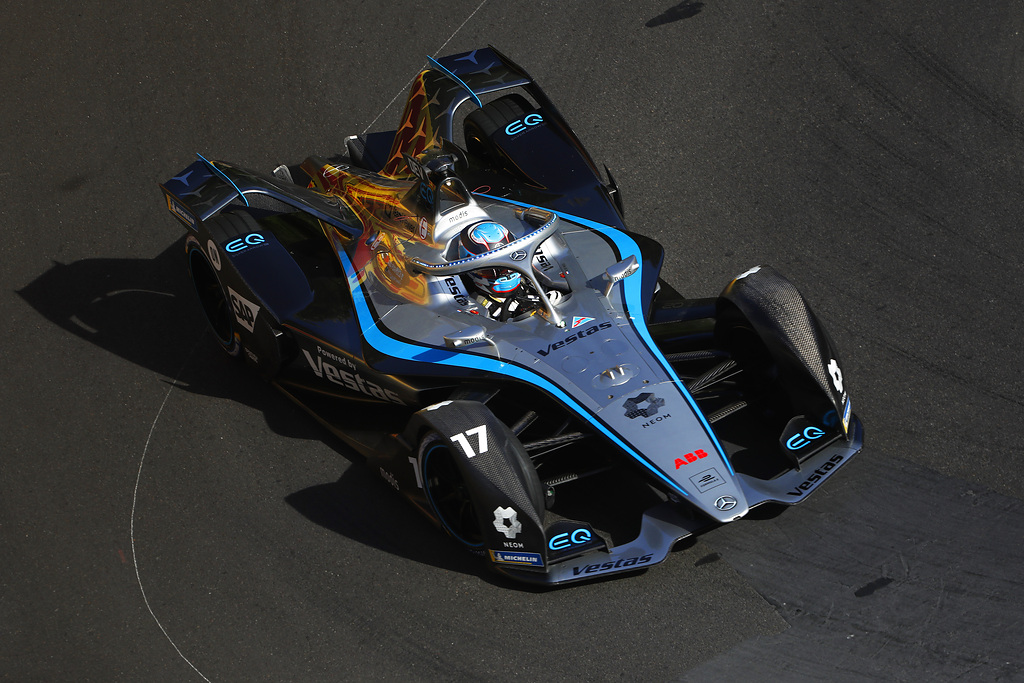 A first Mercedes win for Stoffel Vandoorne in the final round of Season 6 was followed by a strong start to Season 7, setting up the team's championship challenge in only its second season.
This culminated last weekend in Berlin when Nyck de Vries and the Mercedes-EQ Formula E Team became the first ever all-electric motorsport world champions, by winning the ABB FIA Formula E World Championship Drivers' and Teams' titles.
In parallel, Mercedes-Benz made the strategic announcement in late July that the brand will be ready to go all-electric at the end of the decade, where market conditions allow.
Team sale to new owner
While Mercedes-Benz will depart Formula E at the end of Season 8, the team's leadership group has begun exploring options for the team to continue competing in the series during the Gen 3 era, including a potential sale to new owners.
"Formula E has been a good driver for proving our expertise and establishing our Mercedes-EQ brand, but in future we will keep pushing technological progress – especially on the electric drive side – focusing on Formula One," said Markus Schäfer, Member of the Board of Management of Daimler AG
"It is the arena where we constantly test our technology in the most intense competition the automotive world has to offer – and the three-pointed star hardly shines brighter anywhere else."