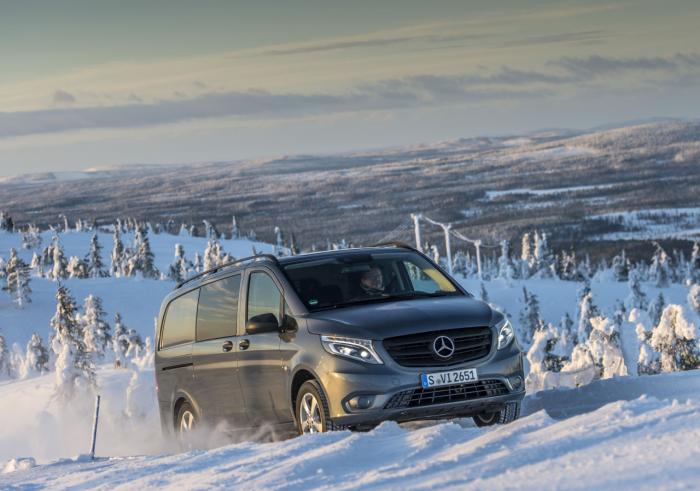 Designed to appeal to business owners in cold climates, Mercedes-Benz has launched a new 4×4 variant of the Vito, which has a rear-biased all-wheel drive system that is backed up by a 4ETS Electronic Traction System.
The latter system individually brakes wheels that lose grip and directs power to the wheels with traction. Mercedes says this happens in a matter of milliseconds and mimics the effect of three differential locks.
At launch, the Vito 4×4 will be available exclusively with a 2.15-liter four-cylinder engine that produces 190 PS  and 440 Nm of torque. It is connected to a 7G-TRONIC PLUS transmission which enables the van to hit a top speed of 199 km/h (123 mph) and return 6.4 L/100 km (36.7 mpg US / 44.1 mpg UK) with CO2 emissions of 169 g/km.
The Vito 4×4 is currently available to order and German pricing starts at €36,120. It will eventually be joined by two entry-level variants which have outputs of 136 PS (100 kW) and 163 PS (120 kW).