After 10 days at the Malaysia International Trade and Exhibition Centre (MITEC), the Kuala Lumpur International Motor Show 2018 (KLIMS'18) crossed the finish line.
KLIMS'18 exhibitors had a successful participation in establishing brand awareness. A representative at Proton booth commented that KLIMS was a good opportunity for PROTON to showcase their advancement in technologies. Ford was at KLIMS'18 to launch the Ranger Raptor, the first Ford performance vehicle to set foot in Malaysia. The Ranger Raptor was introduced to the market at KLIMS'18, along with Ford's safety technologies through immersive and socially shareable activities. Ford has garnered an overwhelming response to their booth activities.
Jade Loh, Marketing Manager from UD Trucks commented that KLIMS'18 had provided a good platform for UD Trucks to drive awareness as trucks are not often available for the public to get a close-up view, it has become a highlight as visitors were taking photos with their trucks. Some of the magnificent truck displays include the UD Quester, UD Croner and UD Kuzer.
Sherene and Neo Su Siang, Assistant Marketing Managers from 3M Malaysia mentioned that the feedback from visitors had been positive as many were able to learn about the products offered by 3M such as the automotive solutions, tinting film (3M AutoFilm), car wrap (3M AutoWrap) and other auto care products. Included in the auto products list of exhibitors at KLIMS'18 were also Ravenol, Osram, V-Kool, NGK Spark Plugs, NTK Technical Ceramics and many more.
Many exhibitors had received bookings for their vehicles at KLIMS'18. Boon Siew Honda and Daihatsu were among the exhibitors. Boon Siew Honda is well-known for motorcycles such as the Africa Twin Adventure Sports, CB1000R and X-ADV models. Cherylene, Marketing Manager of Daihatsu said they had secured bookings for their vehicles. Some of Daihatsu's light commercial pick-ups and panel vans which were showcased at KLIMS'18 include the Gran Max Panel Van 1.5L and the Gran Max Pick-Up 1.5L.
Second-time KLIMS visitor and full-time grab driver Kelvin Tan enjoyed the motor show. He said that KLIMS'18 opened his eyes to the automotive world and expanded his search for automotive products. Another visitor, Eric Ho commented that he and his friends were at KLIMS'18 to see the automotive offerings that will be available next year. Visitors Lee Siew Ching and Soo Hup Hoe came to KLIMS'18 to see future launches and new automotive technologies. Fadly, a local citizen and Gregory Chong from Singapore were excited to experience KLIMS at a new and spacious venue and gave praise on the show's organisation and performances. Lawyer Peter Yap, who is also a motoring enthusiast, complimented on the exhibitor's booth designs and commented that he is looking forward to the next KLIMS.
Popular exhibits among the 74 automotive companies were the concept cars on display – Toyota FT-Supra Concept, i-Road and TS030-Hybrid, Lexus LS+ Concept and Perodua X-Concept. Many new car models such as the Mitsubishi Triton, Hyundai Santa Fe, Ford Ranger Raptor, Kia Stinger, Peugeot 3008 SUV, C.A.M. Co-Star and Citroen C3 Aircross were launched in KLIMS'18.
Exhibitors also gave visitors a preview of vehicles that may enter Malaysia's market next year, such as the Kia Cerato that was displayed in Chrome wrapping, DS7 by DS, Proton X70, Honda HR-V RS and Nissan Leaf.
In addition, the unveiling of the New Mustang which was flown in specifically for the 10-day KLIMS'18 ahead of its official launch next year was a big hit. Peugeot displayed an array of vehicles like the 3008 SUV, 308 GTi, 308FL THP and 5008. Petronas brought in a collection of the latest Mercedes-Benz models such as the AMG-C43, CLS450 and S450 along with Yamaha R1 & Yamaha YZF 1000 R1 Le Rossi and Lorenzo Replica as part of their Yamaha Bikes display.Malaysian Green Technology Corporation (Greentech Malaysia) had a Tesla Model S on display at KLIMS'18, in line with its mandate as a leading organization in spearheading green technology for environmental sustainability in Malaysia.
Apart from display vehicles, visitors were also able to participate in activities and demonstrations such as Augmented Reality (AR) Experience and Virtual Reality (VR) Test Drives in various booths. There was also a sensory room to demonstrate Honda Sensing. PETRONAS had brought in motorsport e-Gaming, merchandises and services to mirror their petrol stations, along with their new service, Setel – a cashless solution to petrol payments.
The 10-days of KLIMS'18 saw visits from dignitaries and government officials. The most anticipated visit was from YAB Tun Dr. Mahathir, the prime minister of Malaysia. Duli Yang Teramat Mulia Tengku Sarafudin Badlishah Ibni Al Aminul Karim Sultan Sallehuddin, Raja Muda Kedah, as well as governors Tuan Yang Terutama Yang di-Pertua Negeri Sarawak Tun Pehin Sri Haji Abdul Taib Mahmud with Toh Puan Datuk Patinggi Hajjah Raghad Kurdi Taib, YB Dr. Abdul Rahman Ismail, with YBhg. Puan Dayang Maimunah Bt. Haji Awang Muhammad Daud and Tuan Yang Terutama Yang Di-Pertua Negeri Sabah, Tun Datuk Seri Panglima Haji Juhar bin Haji Mahiruddin from East Malaysia.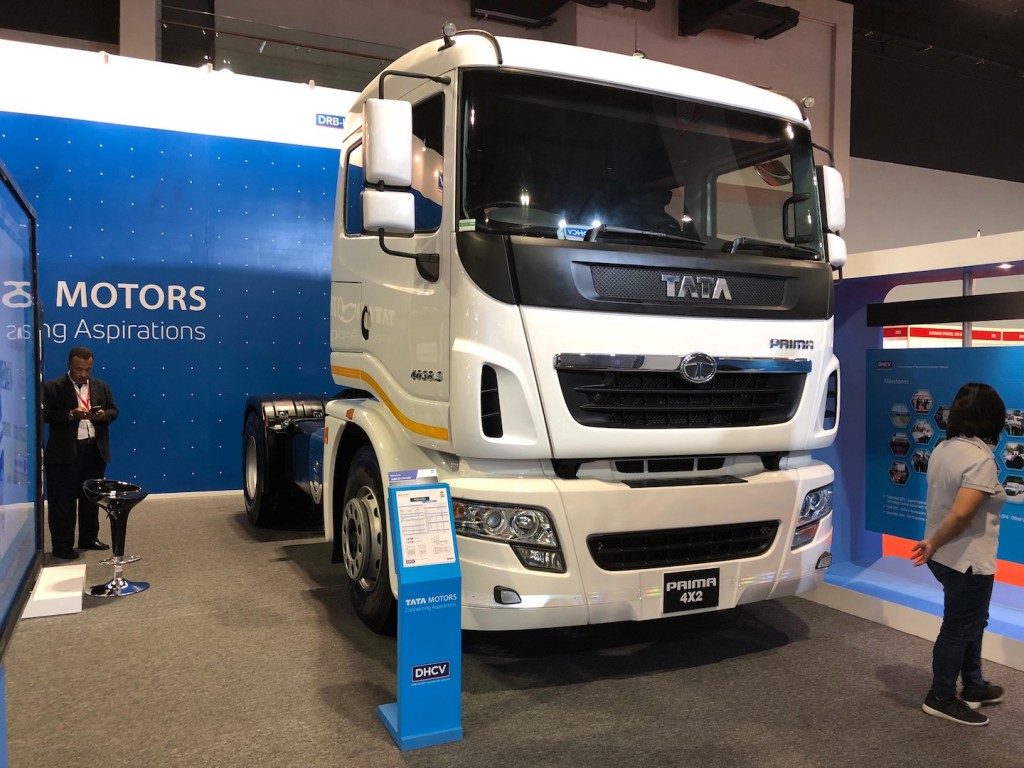 YB Dato' Saifuddin Nasution bin Ismail, Minister of Domestic Trade and Consumer Affairs; YB Datuk Seri Shamsul Iskandar bin Mohd Akin, Deputy Minister of Primary Industries; Datuk Seri Dr. Ismail bin Hj. Bakar, Chief Secretary to the Government as well as Ministry of International Trade and Industry (MITI) secretary general YBhg. Datuk Isham Ishak and his deputy YBhg. Datin K. Talagavathi with other government officials from MITI.
Mercedes-AMG Petronas Motorsport Formula One racer Valtteri Bottas made his appearance at PETRONAS booth for a "Meet & Greet" Session with fans in Malaysia.
The last day of KLIMS'18 ended with a grand finale of KLIMS'18 Visitors' Grand Prize Lucky Draw after the entry forms closed at 9pm with a live stream on KLIMS'18 Facebook page.
KLIMS'18 was held from 23 November to 2 December at the Malaysia International Trade and Exhibition Centre (MITEC). The opening hours were 11am to 10pm on weekdays and 10am to 10pm on weekends. Follow KLIMS'18 on Facebook www.facebook.com/klims.com.my,instagram www.instagram.com/klims18 or logon to www.klims.com.my for more information.