Hyundai today launched the "Go Far with Zero Worries" IONIQ 5 ASEAN Tour, covering an exceptional 2,751-kilometer route across Southeast Asia. The Flag Off Ceremony took place at the Hyundai Motor Group Innovation Center Singapore (HMGICS) on November 20th, concluding at Ho Chi Minh City's Royal Palace in Vietnam on November 30th.
The convoy, consisting of three cars from HMGICS and two from Hyundai Motor Manufacturing Indonesia (HMMI), showcases the IONIQ 5's reliability, eco-friendliness, and long-distance capabilities. The journey spans five different countries in Southeast Asia, commencing in the vibrant city of Singapore and weaving through Malaysia, Thailand, Cambodia, and concluding in Ho Chi Minh City, Vietnam—an EV tour featuring the most visited countries in Southeast Asia.
Originating in South Korea, this tour witnessed collaboration between the Association of Singapore (AAS) and Hyundai Korea Domestic Market, spanning the Korean Peninsula to Jeju Island. Now, with Hyundai Motor ASEAN Headquarters joining forces, this epic adventure marks a significant milestone, aiming to surpass expectations and redefine the automotive landscape with cutting-edge technology.
Twenty-four diverse participants, including representatives from Hyundai Motor Company, the AAS, Hyundai club members, local community influencers across ASEAN countries, and Key Opinion Leaders (KOL) from Indonesia and Thailand, will embark on this journey. Exploring over 20 iconic destinations, such as the Penang Heritage Walk in Malaysia and the Bayon Temple in Cambodia, the IONIQ 5 proves to be a reliable companion for a long-distance journey.
Youngtack Lee, President of Hyundai Motor ASEAN Headquarters, expressed during his welcome remarks at the Flag Off ceremony, "Our aspiration through this journey is to demonstrate the reliability, eco-friendliness, and long-distance capabilities of the IONIQ 5, aiming to reduce consumers' doubts and anxiety about EVs, especially in the region."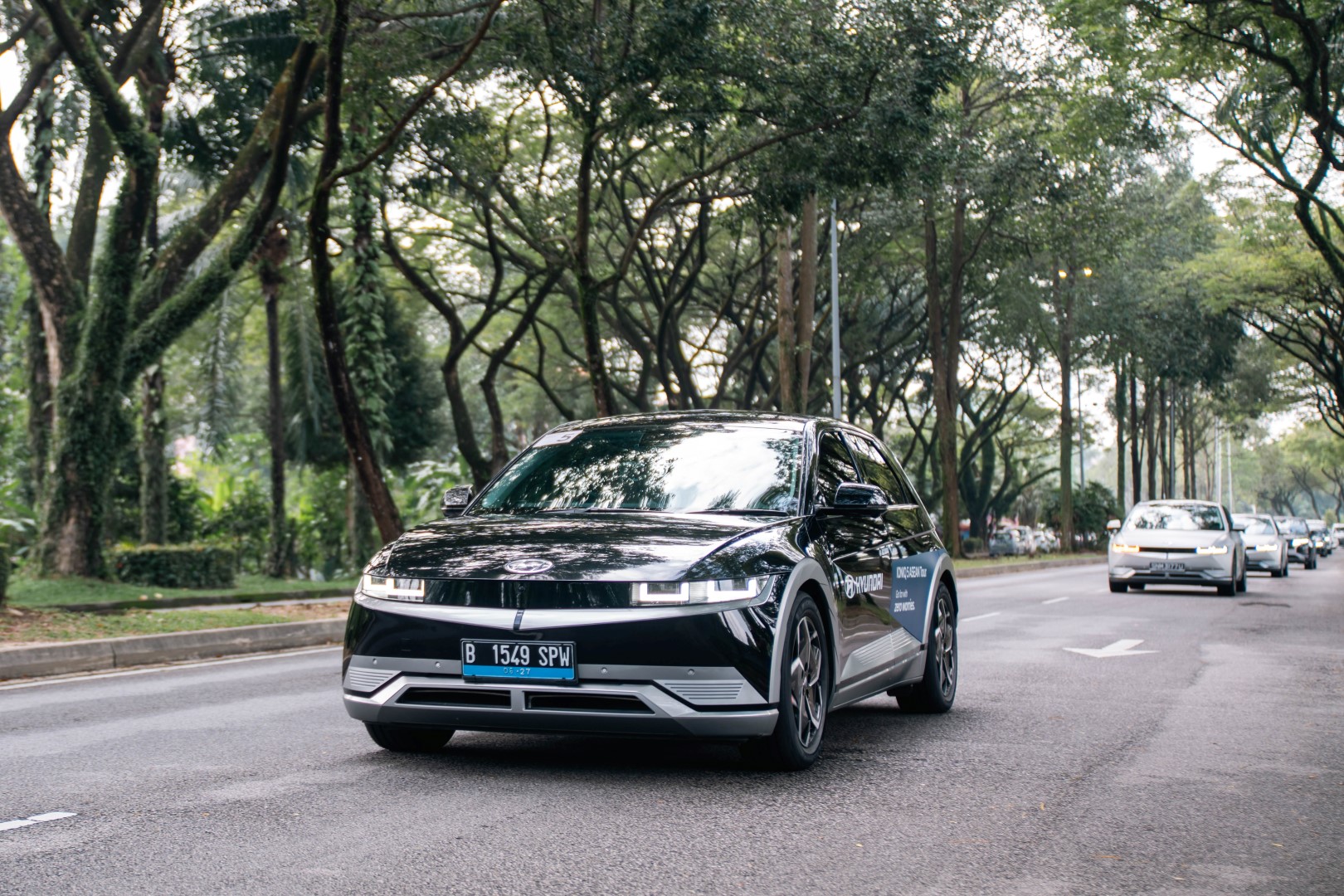 Pioneering a new era in automotive technology, the IONIQ 5 Vehicle to Load (V2L) innovative feature allows the IONIQ 5 to serve as a charging port, benefiting not only the participants of the tour but also the local communities along the route. With V2L, the IONIQ 5 becomes a versatile energy hub, empowering participants to tap into its electrical prowess for various needs, from powering gadgets to providing on-the-go electricity for community events. This forward-thinking technology exemplifies Hyundai's commitment to smart and sustainable mobility, transforming the IONIQ 5 into a driving force for positive change throughout the ASEAN region.
The tour not only marks a historic collaboration between many key stakeholders but also symbolizes seamless connectivity and cooperation across borders. This journey becomes a catalyst for positive change and technological innovation.
As the tour progresses, it not only redefines the driving experience but also signifies a pivotal moment in the automotive industry. The IONIQ 5 is not just a vehicle; it's a symbol of Hyundai's dedication to shaping a more sustainable and connected future for the ASEAN region. The IONIQ 5 ASEAN Tour is not merely a journey; it's a transformative exploration, paving the way for a new era in electric mobility.