Hyundai has unveiled its new rear-wheel driven Electric-Global Modular Platform (E-GMP), a dedicated battery electric vehicle (BEV) platform which will serve as the core technology for Hyundai Motor Group's next-generation BEV line-up.
The platform will not only underpin a range of new Hyundai BEVs like the Ioniq 5; but also Kia's first dedicated BEV which is coming in 2021.
Customers will also be able to choose between rear-wheel and all-wheel drive configurations as models with the latter can be equipped with an additional motor.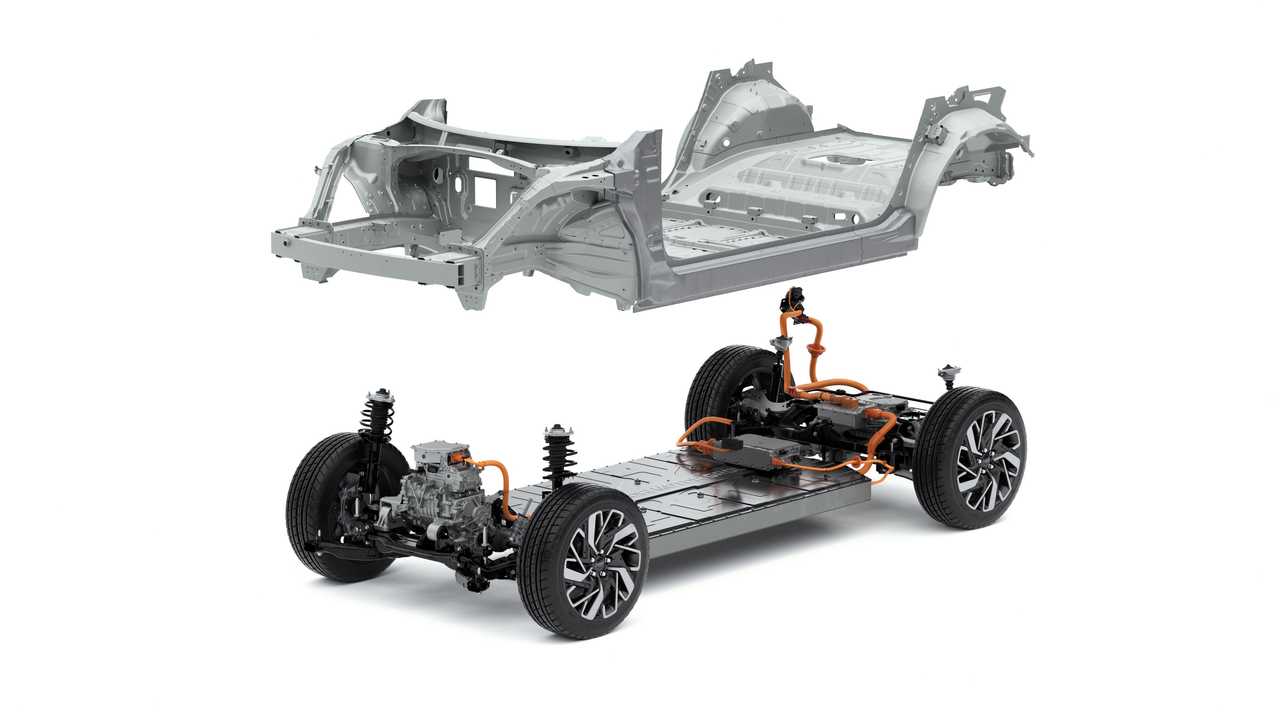 The all-wheel drive system includes an EV transmission disconnector that can control the connection between the additional motor and front wheels, and switch between two-wheel and all-wheel drive modes to enhance efficiency by offering the ideal level of power or performance for current driving conditions.
Designed exclusively for BEVs, the E-GMP platform provides various advantages compared to the Group's existing platforms that have each been engineered predominantly to accommodate internal combustion engines. Benefits include increased development flexibility, powerful driving performance, increased driving range, strengthened safety features, and more interior space for occupants and luggage.
According to Hyundai, the E-GMP platform is engineered to offer improved cornering performance and driving stability at high speed. This is due to optimal weight distribution between front and rear, a design that enables a low centre of gravity thanks to its low-mounted battery pack, and the adoption of electric motors located in the space previously occupied by an engine.
The high-speed electric motor raises the driving performance of E-GMP vehicles with a five-link rear suspension system that is typically used for mid- and large-sized vehicle segments, and the world's first mass-produced integrated drive axle (IDA), that combines wheel bearings with the drive shaft to transmit power to the wheels, enhance ride comfort and handling stability.
The platform also promises to maximise interior space through its long wheelbase, short front and rear overhangs and slim cockpit module. With the battery pack mounted beneath the floor, the E-GMP creates a flat floor for the cabin. This provides more legroom for passengers, while enabling various arrangements for the front and rear seats.

As far as charging goes, the E-GMP comes with 800V charging capability as standard and enables 400V charging without additional components or adapters. The multi-charging system is a world's first patented technology that operates the motor and the inverter to boost 400V to 800V for stable charging compatibility.
A BEV based on E-GMP is capable of a maximum range of over 500km with a fully charged battery. It can high-speed charge up to 80 per cent in just 18 minutes and can add up to 100km of driving range in just five minutes.
The new V2L function can supply up to 3.5kW of power and operate a mid-sized air conditioner unit and a 55-inch television for up to 24 hours.