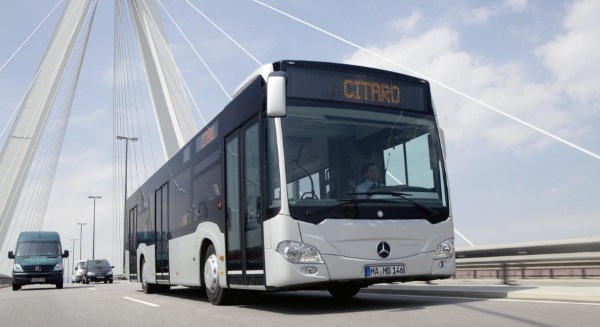 Daimler Buses has increased its earnings by nine percent to € 214 million worldwide despite the massive market decline in Brazil. These earnings include expenses from the restructuring of the Daimler Group's dealer network as well as income that resulted from the sale of the investment in New MCI Holdings Inc. in the US.
Overall, Daimler Buses sold 28,100 buses and chassis and thus maintained its undisputed market leadership in its core markets in the segment for buses with a maximum permissible gross laden weight over eight tons.
The complete bus business in Western Europe developed particularly well. This enabled the business division to buffer the decline of the Brazilian bus market, which plummeted by 40% last year.
Hartmut Schick, Head of Daimler Buses: "Despite the tense situation in Brazil – one of our key markets – we have reached a good result in 2015. Through the positive development in the revenue-rich business with complete buses and the momentum from the business with intercity buses in Europe, we managed to successfully buffer the revenue decline in the Latin American business."
"In addition to our strong product range and our technological leadership in powertrains and safety, our continuous measures for improving the efficiency of Daimler Buses are also paying off.
We will continue to pursue this course on a consistent basis in 2016 as well. To this end, we are also driving forward with our concepts in the area of innovative mobility solutions and are even forming a dedicated new department for Mobility Solutions", Hartmut Schick added.