Chery's first all-electric car, the Omoda E5, has arrived at Port Klang in Kuala Lumpur, marking the introduction of a new lineup in Malaysia's smart and green mobility market.
CHERY Malaysia plans to hold an exclusive media preview event in a snap, allowing numerous media representatives to experience the extraordinary capabilities of the Chery OMODA E5 firsthand.
In recent years, with the accelerated transformation of the global automotive industry, driven by the waves of electrification and smart technology, Southeast Asian countries are actively promoting electric vehicles as a key breakthrough in green transportation.
Malaysia, a major automotive market in Southeast Asia, has seen rapid development in the electric vehicle market. Electric vehicles in Malaysia are set to see significant
growth in terms of market share, according to Malaysia Automotive, Robotics and IoT Institute (MARii), While the national target for electric vehicles is for the type to
comprise 15% of total industry volume (TIV) by 2030.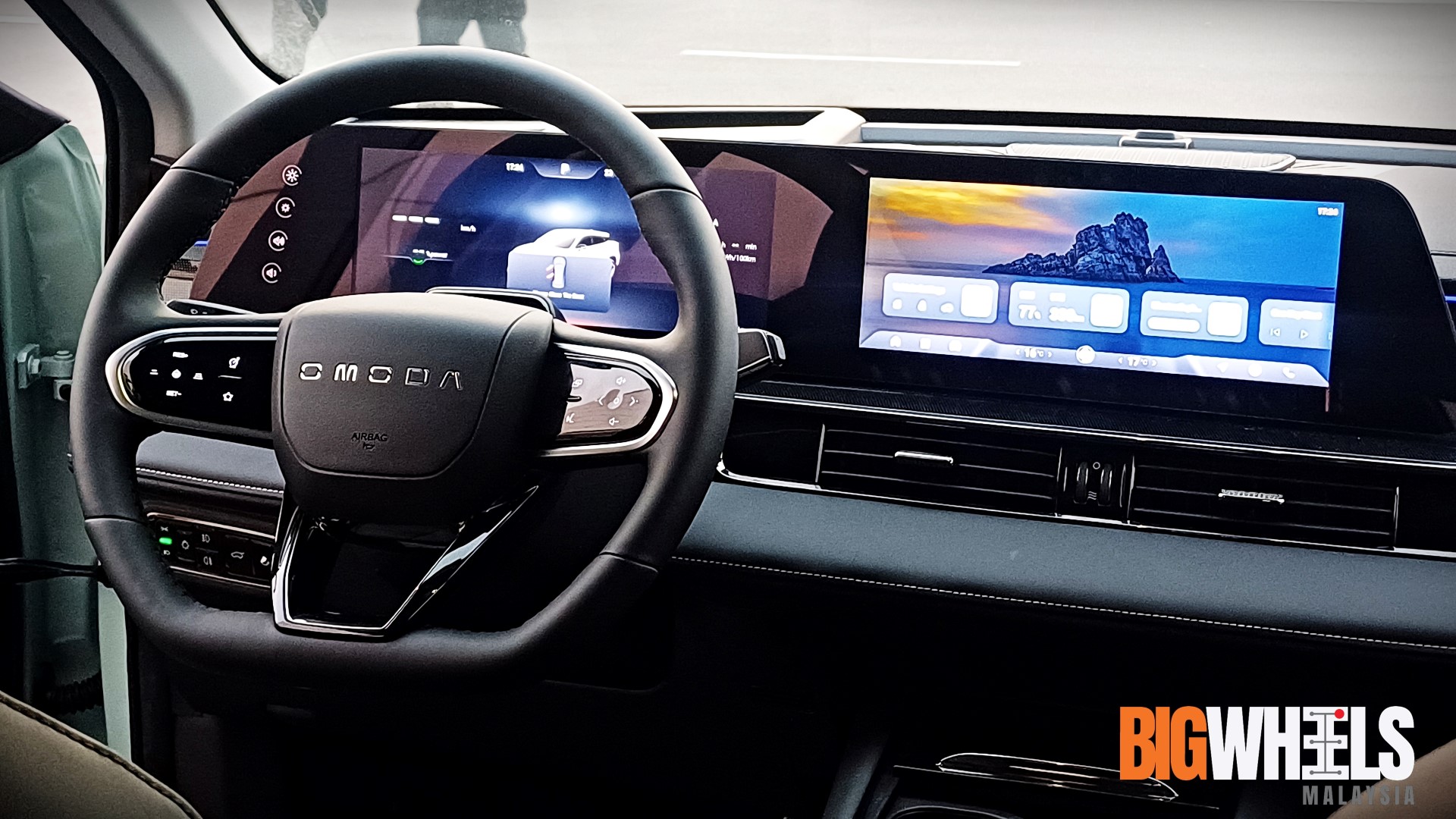 That being said, the Chery Omoda E5 has entered the Malaysian market to seize the opportunities in this high-potential market. This move signifies Chery's official entry into Malaysia's green mobility sector, contributing actively to the promotion of local smart and green transportation.
With its core principles of green and safe driving and advanced new energy technology, the OMODA E5 has become a pioneer in future mobility. Its three-electric technology, characterized by low energy consumption and high endurance, significantly reduces vehicle energy consumption. With an ultra-low energy consumption of only 15 kWh/100 km and an impressive range of 450 km, drivers can travel smoothly without frequent charging.
Additionally, OMODA E5's fast charging technology can charge the battery from 20% to 80% in just 30 minutes, offering users an environmentally friendly and convenient travel experience. The OMODA E5 is also equipped with a new generation Advanced Driver Assistance System (ADAS) that includes sixteen functions such as blind-spot monitoring, reverse warning, and automatic emergency braking capable of recognizing pedestrians and cyclists, greatly enhancing active and passive safety.
Characterized by the crossover design, the OMODA 5 EV adopts the CROSS styling design for its exterior, with its light and shadow-cutting streamlined body and high-tech and futuristic front face, it makes the vehicle full of motion, while its interior design incorporates future technological elements, and the gear shift is designed to be simple and high-tech.
A wealth of exterior and interior color options provides consumers with seven vibrant and dynamic exterior colors and three interior color-matching designs, to meet the personalized needs of different consumers.
Overall, the OMODA E5 is an SUV designed to meet the green and intelligent travel needs of the new generation. With its unique charm in all-electric performance, the OMODA E5 not only brings a technological, green, and safe travel experience to local users but also contributes to the transition of the Southeast Asian region to a cleaner and more sustainable transportation system.