Category:
Commercial Vehicles
Those who are following Weststar on social media platforms such as Facebook would have noticed the company's big announcement today, that the new 2021 Maxus V80 Window Van is now ...
READ MORE +
Mercedes-Benz Vans has introduced its first electric Service24h roadside assistance van, as part of a pilot project in the UK. The eSprinter is kitted out in the same way as ...
READ MORE +
Electric bus manufacturer BYD announced that it has successfully delivered 119 units of electric buses in Finland, making it the largest ever order for electric bus in the ...
READ MORE +
Volvo Trucks North America just delivered its first Class 8, battery-electric regional hauling trucks on the East Coast to its customer Manhattan Beer Distributors. Five zero ...
READ MORE +
Petronas Lubricants International recently organised an online webinar, bringing two experts from the commercial vehicle industry to share latest insights and best practices on ...
READ MORE +
Isuzu Malaysia wants to remind you that you can purchase a brand new D-Max online, safe and sound from your homes, thanks to all the services and amenities the company has ...
READ MORE +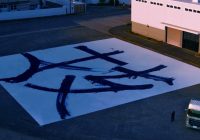 In conjunction with the launch of UD Active Steering in Japan, UD Trucks demonstrated the steering precision of this technology through the medium of calligraphy. What UD ...
READ MORE +
Almuin Trading Sdn Bhd (Almuin) became the first Scania New Truck Generation (NTG) LPG transporter in the East Coast of Malaysia to sign Ecolution in order to reduce its carbon ...
READ MORE +
Daimler Trucks' subsidiary Fuso, one of Asia's leading commercial vehicle manufacturers, announces the start of sales of the new Fuso Canter light-duty truck in Europe. The ...
READ MORE +
In an effort to raise awareness of the importance of its latest road safety assistance technology, MAN Truck & Bus is currently organising the MAN TruckLife tour which will ...
READ MORE +