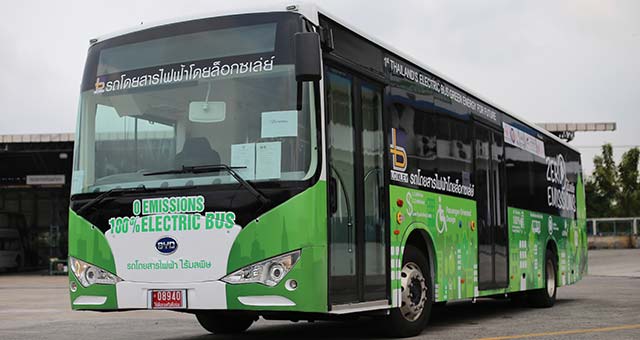 Global renewable energy giant BYD Company Ltd. – the world's largest battery manufacturer – and EDF (Electricité de France) have recently gathered at the BYD headquarters in Shenzhen, China, to sign a strategic cooperation agreement to jointly develop energy storage in both companies' global subsidiaries and markets where they operate. EDF branches in the United States, France and the United Kingdom are expected to carry out comprehensive cooperation with BYD in the near future.
EDF was founded in 1946, operating in power generation, transmission and distribution. Its current generation operations include nuclear, thermal, hydroelectric and other renewable power projects. After half a century of intense efforts, it grew become one of the world's leading power companies and Europe's largest electricity export enterprises. BYD is a world leader in renewable energy. Its proprietary Iron-Phosphate battery is the basis for an extensive range of energy storage and electrified transportation products, and more recently it has also ventured successfully into solar module production. BYD's diversified sustainability product range – combined with extensive industry experience – has placed the company in a position of prominence in the sustainable development sector. BYD's energy storage solutions have played an important role in managing solar power generation instabilities, thus reducing their impact on power demand.
Last March, the American subsidiary of EDF Renewable Energy purchased 20MW of BYD energy storage products for its large-scale energy storage project in McHenry County, Illinois. The widely acclaimed project is EDF's first commercial energy storage operation in North America, and marks a quite successful beginning for both parties in the American market, as well as largely contributing to deepening confidence and cooperation between the two companies. Such major undertaking represents great prospects and a vital step for the energy storage business in North America.
With its industrial experience and market maturity, BYD has amassed a large number of quality customers worldwide, with its energy storage solutions building a solid reputation in the industry. The company was one of the first in North America to get involved in the storage business, holding over 50% market share of the U.S. highly competitive sector. In addition to the EDF recent project, BYD's most prominent customers include Chevron, with a micro-grid projects in 2011; RES (Renewable Energy Systems), with seven storage projects in 2014; and Invenergy LLC, with two energy storage projects in Illinois and West Virginia in 2015. Except the projects in the United States, BYD has penetrated into other regions as well, including Italy, Canada, UK, and China.