In exactly one month, Honda will be unveiling the all-new 2021 HR-V, which will be succeeding the current HR-V which has been around for eight long years.
The main highlight of the 2021 Honda HR-V is that it will feature the company's advanced two-motor e:HEV hybrid powertrain technology as standard for the first time.
The e:HEV hybrid system is the same as the one powering the all-new Honda Jazz which will most probably not be arriving here. Instead, we will be getting the City Hatchback that has already been launched in some markets in the ASEAN region.
Coming back to the all-new HR-V, Honda says that the compact SUV will exemplify the brand's commitment to achieving its 'Electric Vision' strategy that will see all of its European mainstream models electrified by 2022.
Powertrain
The HR-V is the latest model in Honda's line-up to wear the e:HEV powertrain badging, joining the CR-V and all new Jazz which was launched in Europe last year.
Our guess for the 2021 HR-V is that it will be powered by the same electric motor as the new Insight, which produces 131 PS and 267 Nm of torque, which complements an engine that makes 108 PS and 134 Nm of torque, bringing the combined output to 153 PS.
While Honda has confirmed that only the e:HEV version will be sold in Europe, what will come to this part of the world remains unknown. Looking at what Honda is offering in market such as ours – both the regular petrol version and also the hybrid – there is hope for the new HR-V e:HEV to make it to our shores in the future.
Features
Other than that, we can expect all the latest technology and gizmos from Honda such as the Honda Sensing suite of safety features, Apple CarPlay, Android Auto, and wireless charging among others to be featured in the all-new HR-V.
Design wise, the all-new HR-V will definitely be looking more angular and less curvaceous as the one we have now. Looking at the teaser images, the compact SUV is hinting at something that will look quite premium versus what we have at the moment.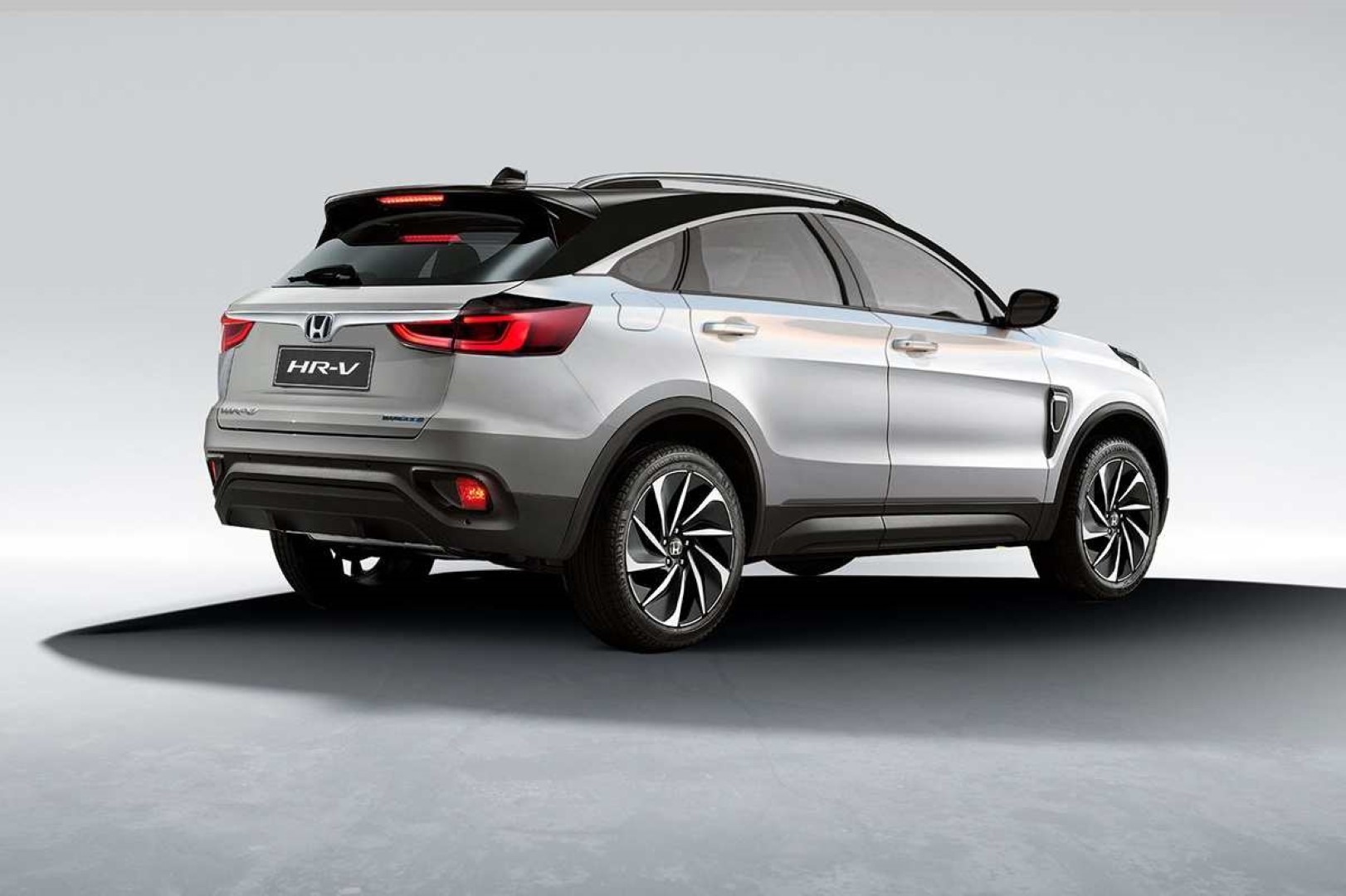 Among the few details which we can notice in the teaser images include a muscular look with protruding wheel arches, LED lights, a glass roof, as well as a rear spoiler and character lines that give the HR-V a sportier appearance.
Having said that, watch this space for more details on the 2021 Honda HR-V as the countdown for the world premiere has officially started.