Wald tuning used to be very popular in Malaysia for Japanese and also European car owners however Wald is sadly no longer sold in Malaysia but we have just seen this Wald tuned Toyota Hilux. Called the Black Bison, this is one mean looking aggressive Hilux.
In just 25 years, Wald have built a reputation as a top shelf tuner willing to go after literally any type of Japanese or European premium vehicle.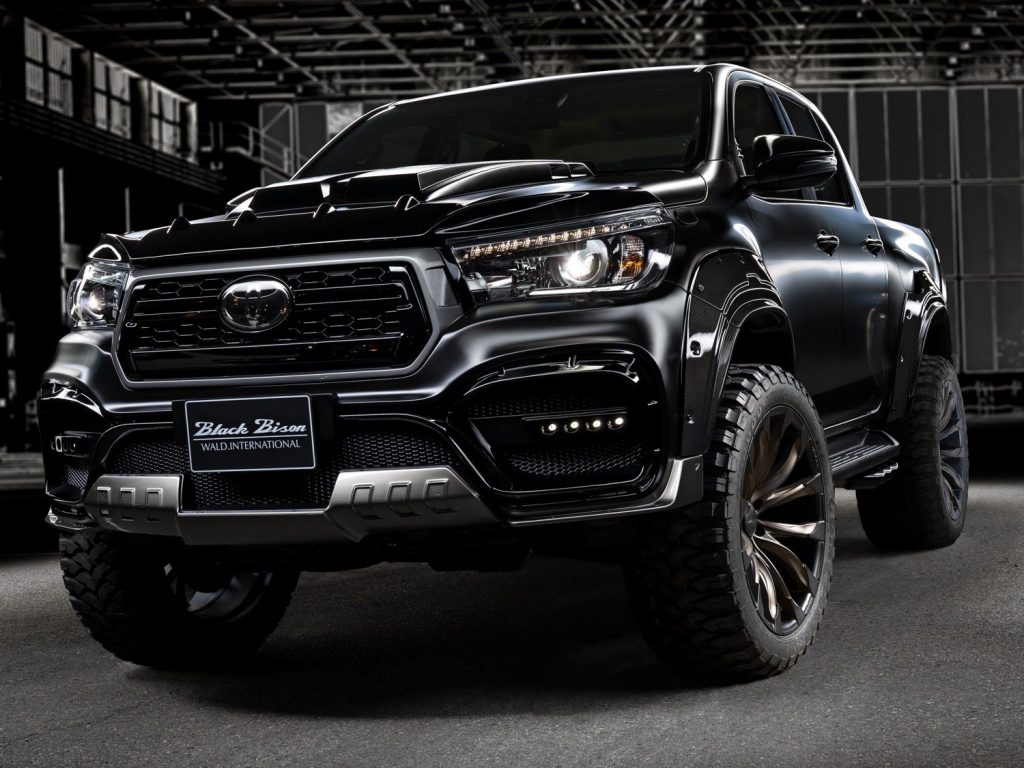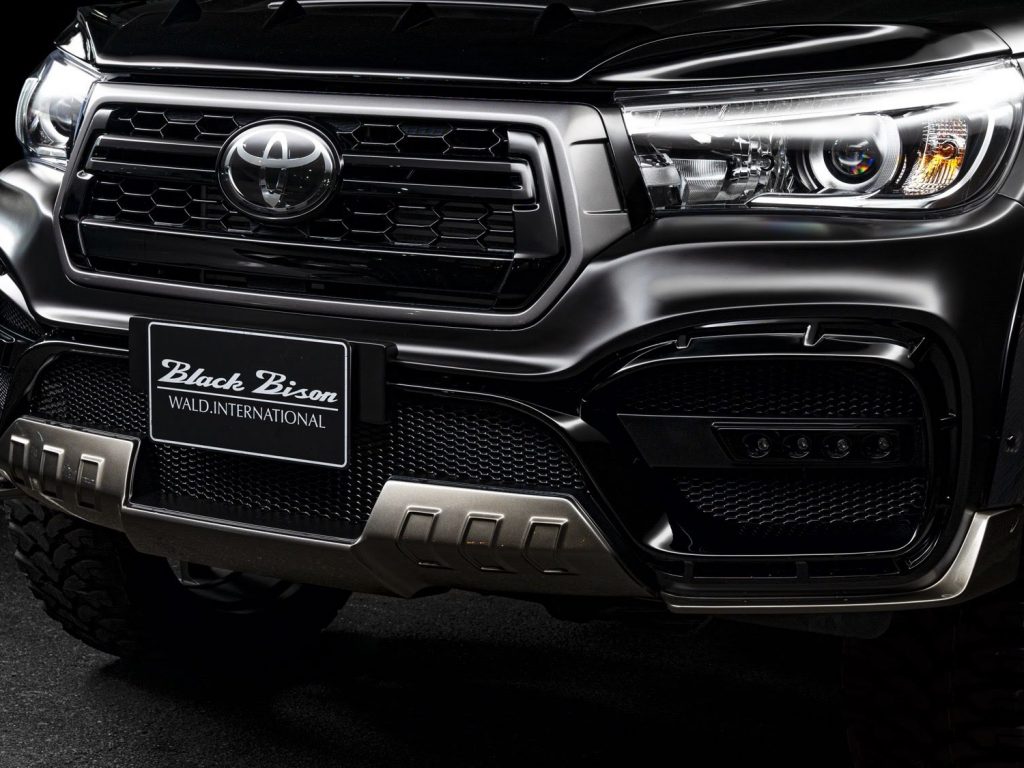 We believe that Wald is trying to build a vehicle that is, "Aggressive, Powerful and has a Muscular Style." Often times when a tuner goes after just those qualities, they end up going overboard, but Wald has kept its tuning quite sane.
Here the Toyota Hilux is completely transformed into a menacing beast. Everything from the vents in the front fenders to the rear wing make the Black Bison look like a truck that wants to play with the Raptor. The aero kit consists of a new front bumper with signature integrated fog lamps, bold side skirts, a rear apron with integrated diffuser and new quad-exhaust system. Not to mention the wide 20 inch wheels that complete the murdered out look of the black on black beast.
Even though Wald made no modifications to the powertrain, the Toyota's trusted diesel engine when heard through the new high performance exhaust, is more than enough to match the aggressive exterior of this Hilux Black Bison.
Only problem is the pricing. With Wald no longer officially in Malaysia, you will need to order this directly from Japan, or take a drive across to Thailand and we are sure you can get a similar looking menacing kit for your Hilux from Thai truck tuners.