So, the folks at Munich just went completely bonkers and launched not one or two, but FOUR new models today… FOUR in the same day! Why!?
Anyways, out of the four, the model that we are most excited about is the updated 5-Series, which now sports a fresh look, new powertrain, and a few new key features.
On the exterior, the 5-Series looks significantly sportier and more youthful than the pre-facelift model which we have on our roads now. Up front, the lights, the kidney grille, as well as the bumper have all been redesigned, looking a lot like the 3-Series.
Besides that, the 3D-ish LED taillights, the rear bumper, the trapezoidal twin exhaust tips, red M Sport brake calipers, as well as the wheel design (18-20 inches) are all new as far as the car's exterior is concerned.
Moving in, new in the 5 Series are the repositioned multifunction controls on the steering wheel, the extended automatic climate control system, the gloss black centre console buttons, redesigned seats, new upholstery choices , the latest iDrive Operating System 7.0 with updated interface, as well as the BMW Maps system, which is basically a new cloud-based navigation system that gives more accurate real-time information.
Another big news is that a mild-hybrid system comprising a 48V starter-generator, will be rolled out in all models with a four- or six-cylinder engine, adding 11 PS to the total output figures.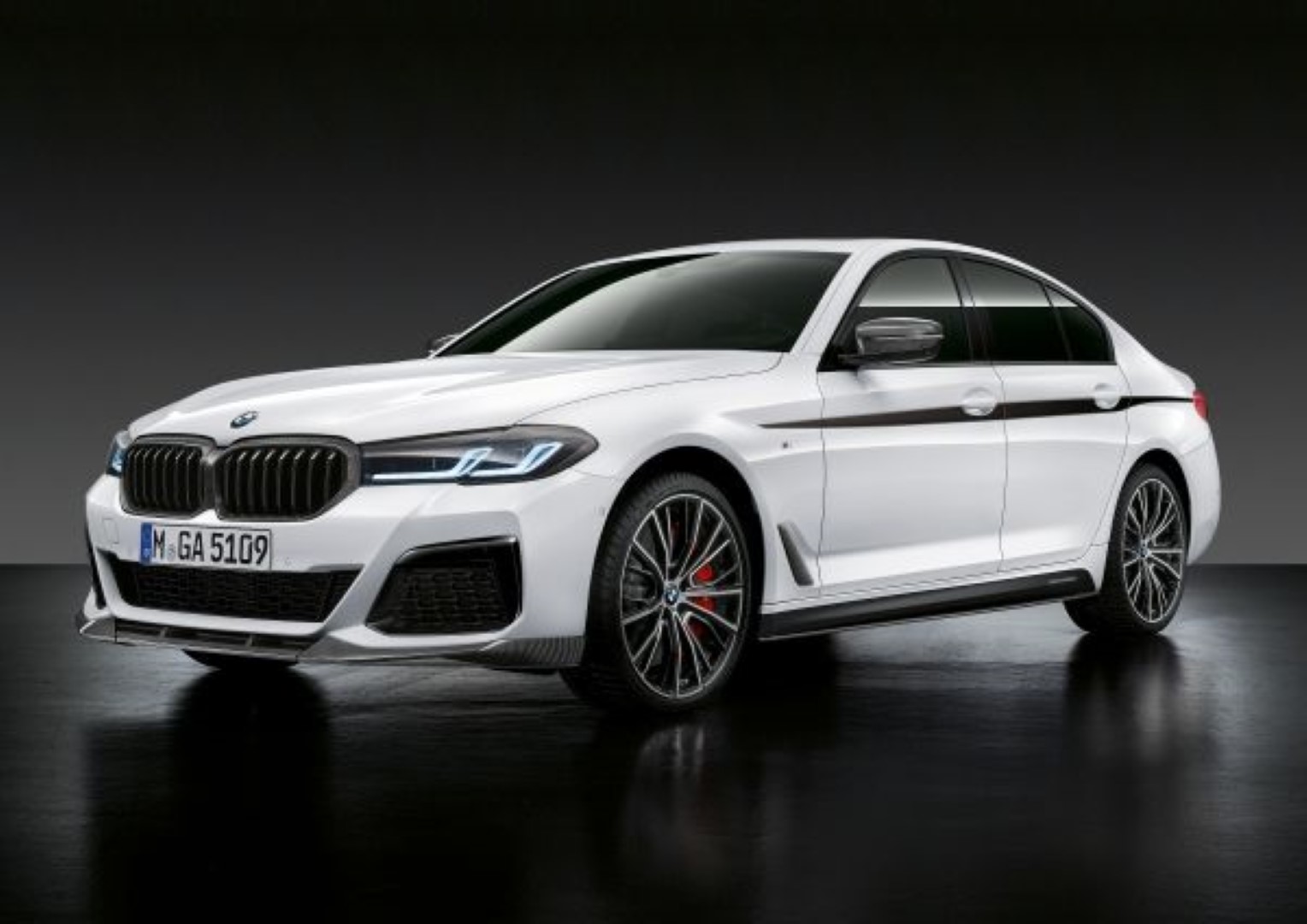 A total of 16 variants are available worldwide, but most of them are completely irrelevant to our market. Here are some versions which we can relate to:
BMW 530e xDrive
2.0L Inline 4 turbo + synchronous electric motor
8-speed Steptronic transmission + xDrive AWD system
Combined output: 292hp, 420Nm of torque
0-100km/h: 5.9 seconds
Top speed: 235km/h (combined), 140km/h (electric)
Electric range: 62-67km
BMW 545e xDrive
3.0L Inline 6 turbo + synchronous electric motor
8-speed Steptronic transmission + xDrive AWD system
Combined output: 394hp, 600Nm of torque
0-100km/h: 4.7 seconds
Top speed: 250km/h (combined), 140km/h (electric)
Electric range: 54-47km
BMW 520i Sedan
2.0L Inline 4 turbo + 48V mild hybrid system
8-speed Steptronic transmission.
Output: 184hp, 290Nm of torque
0-100km/h: 7.9 seconds
Top speed: 235km/h
BMW 530i xDrive
2.0L Inline 4 turbo + 48V mild hybrid system
8-speed Steptronic transmission + xDrive AWD system
Output: 252hp, 350Nm of torque
0-100km/h: 6.4 seconds
Top speed: 250km/h
BMW 540i xDrive
3.0L Inline 6 turbo + 48V mild hybrid system
8-speed Steptronic transmission + xDrive AWD system
Output: 333hp, 450Nm of torque
0-100km/h: 5.2 seconds
Top speed: 250km/h
BMW M550i xDrive
4.4L V8 turbo + 48V mild hybrid system
8-speed Steptronic transmission + xDrive AWD system
Output: 530hp, 750Nm of torque
0-100km/h: 3.8 seconds
Top speed: 250km/h