Jaguar today unveiled the F-Pace SVR, the pinnacle of the brand's performance SUV range which is capable of doing things that will put even a few supercars to shame.
Powered by a 5.0-litre supercharged V8 engine, the new Jaguar F-Pace SVR now makes 550PS and features a revised torque curve that enables the SUV to produce 700 Nm and hit a top speed of 286 km/h. Despite the bump in power, Jaguar claims that fuel consumption has improved.
In case you're wondering how quick the F-Pace SVR is, it can sprint from naught to 100km/h in exactly 4.0 seconds, which is three-tenth of a second quicker than before.
Other technical highlights include a new steering rack with SV calibration and retuned dampers that translate to better handling and a more engaging driving experience.
The brakes have also been tweaked with an improved cooling system, a new Integrated Power Booster, as well as retuned pedals.
Jaguar's All-Wheel Drive with Intelligent Driveline Dynamics is also fitted as standard. The technology has a rear-wheel drive bias for enhanced driver engagement and performance, with predictive and reactive software that can distribute torque to the front and rear axles independently, and almost instantly, to provide greater control and stability in low traction conditions.
The retuned rear Electronic Active Differential delivers enhanced performance and greater confidence when required.
Further complementing the whole package is the Adaptive Dynamics suspension technology which ensures a precise, dynamic set-up coupled with a supple ride. In order to achieve this, the technology constantly analyses acceleration, steering, throttle and brake pedal inputs.
Height sensors at each corner of the vehicle measure the vertical body movement, roll and pitch 100 times a second, while steering inputs are measured 500 times a second. Adaptive Dynamics uses these inputs to continually adjust the damper stiffness to maximise comfort and control.
And then we have the Configurable Dynamics that provides enhanced driver appeal by enabling the driver to set up the vehicle to suit their personal preferences, with a choice of Comfort or Dynamic settings applied to the throttle mapping, gear shift points, steering effort and suspension.
A stopwatch, G-Meter and pedal graph also help the driver to monitor performance in Dynamic mode while Adaptive Dynamics continuously adjusts the dampers for enhanced comfort and refinement depending on road and driving conditions.
The new F-Pace's chassis now supports the introduction of the latest JaguarDrive Control and new Auto Vehicle Hold function. JaguarDrive Control features Comfort, Eco, Rain-Ice-Snow and Dynamic modes, which can be chosen manually by the driver based on the road conditions.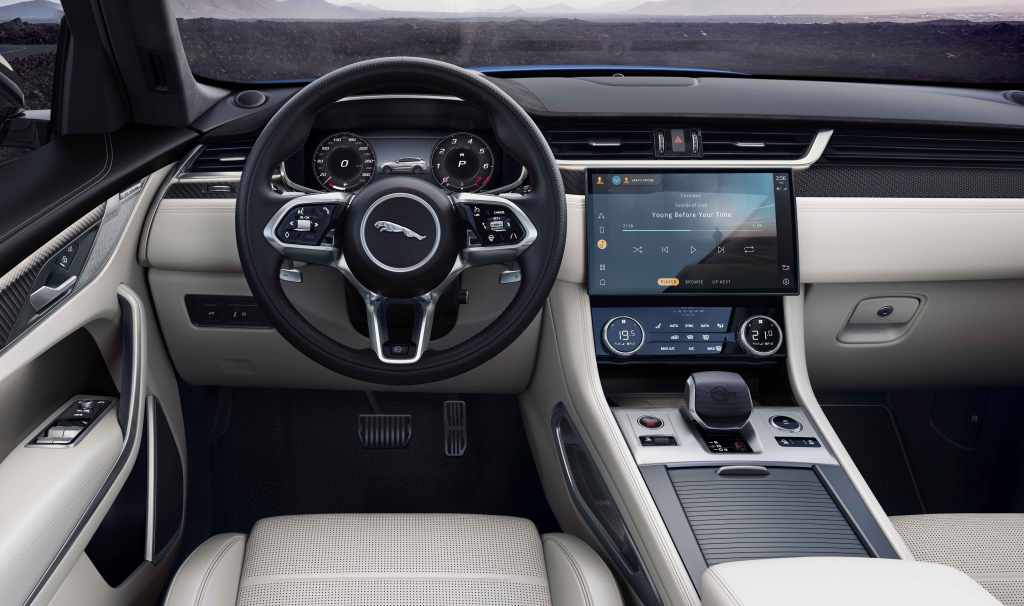 The settings, selected through a new rotary dial next to the all-new Drive Selector, optimise the F-Pace SVR's steering, transmission, throttle and (when specified) Adaptive Dynamics settings accordingly.
Auto Vehicle Hold provides added convenience and smoother operation than conventional Automatic Hill Hold. The new technology holds the brakes for an unlimited period of time when stationary on a gradient, only releasing the brakes when the driver depresses the accelerator to drive away.
On the exterior, the Jaguar F-Pace SVR features a tweaked front end which offers reduced lift and also less drag. Plus, it also makes the F-Pace SVR look much fiercer than the regular F-Pace.
Inside, the cabin features a generous dose of performance-oriented components that offer a luxurious, yet sporty feel for the driver and occupants.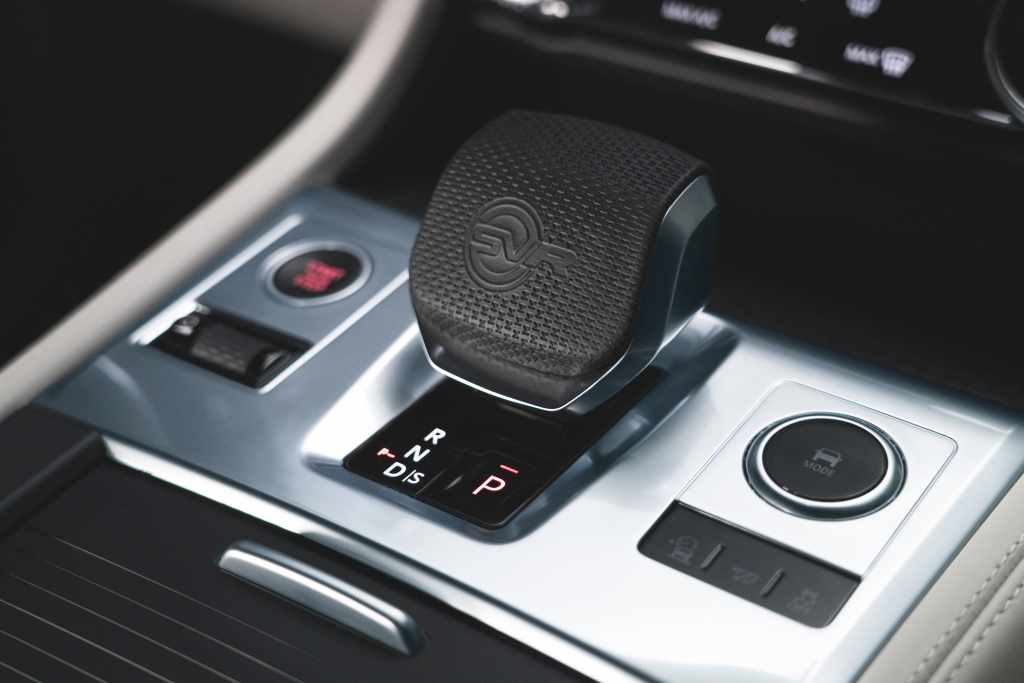 Taking care of infotainment is Jaguar's latest Pivi Pro dual-sim infotainment system which is accessed through an all-new 11.4-inch HD curved glass touchscreen. The system also cmes with Software-Over-The-Air capability which ensures that the latest vehicle systems and infotainment are installed seamlessly and remotely.