Mercedes-Benz Malaysia Training Academy's Advanced Modern Apprenticeship program for 2023 is now accepting applications. The programme offers a platform for aspiring young Malaysians to kickstart their careers as Passenger Car Technicians with one of the world's most prestigious companies.
Since 1984, Mercedes-Benz Malaysia's Training Academy has produced over 900 apprentices who now serve in various positions across different specialisations within the brand's authorised dealer network. The program has been receiving an average of 500 applicants annually since 2017.
The three-year apprenticeship course encompasses a comprehensive curriculum aligned with globally approved syllabuses and training guidelines established by Mercedes-Benz Global Training, incorporating Mercedes-Benz Competence elements to ensure continuous development of trainees with the brand.
The program includes International Qualifications up to Level 3, acknowledged by the Department of Skills Development under the Ministry of Human Resources.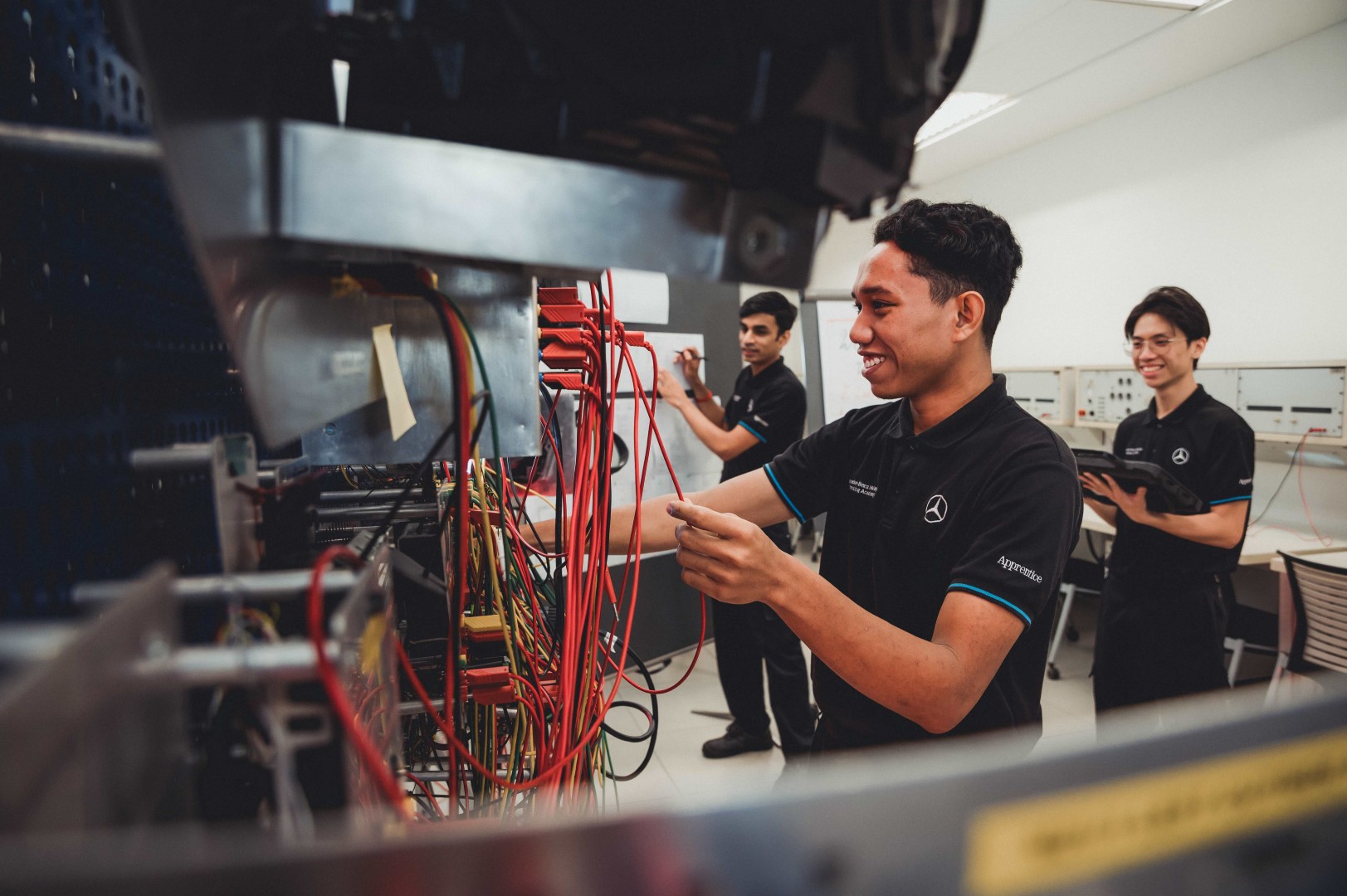 As part of Mercedes-Benz's global strategy and focus on electric vehicles, the brand has introduced a new profile for the Electric Vehicle Specialists, known as Qualified High-Voltage Technician (QHV) as an additional module to train and prepare talents for the future demands of tomorrow's mobility landscape.
Upon completion of the Advanced Modern Apprenticeship programme, participants will be certificated in SKM Level 3, C&G VRQ Level 3, Qualified Maintenance Technician (QMT), Qualified System Technician (QST) / Qualified Bodywork Technician (QBT) / Qualified High-Voltage Technician (QHV), depending on the specialisation chosen.
Participants will also be equipped with a diverse skill set, including presentation skills, critical analysis, decision-making, and systematic thinking as an automotive technician specialising in systems and high-voltage technology.
Employment is guaranteed upon program completion, with a minimum salary in the first year and incremental growth opportunities thereafter. The entire course will be conducted at the state-of-the-art Mercedes-Benz Malaysia Training Academy located in Bandar Kinrara, Puchong.
Interested individuals with a minimum of 3 credits in SPM or equivalent qualifications, including a pass in English, can apply for the program until 31st July 2023.