Lamborghini has just taken the wraps off Sián Roadster – a limited edition, open-top hybrid super sports car engineered around Lamborghini's iconic V12 engine with a few cool hybrid features.
While key features on the exterior include the iconic periscopio line inspired by the first Countach, long sculptured contours and characteristic aero wings, a low front with integrated carbon fiber splitter, as well as the brand's iconic Y-shape headlights.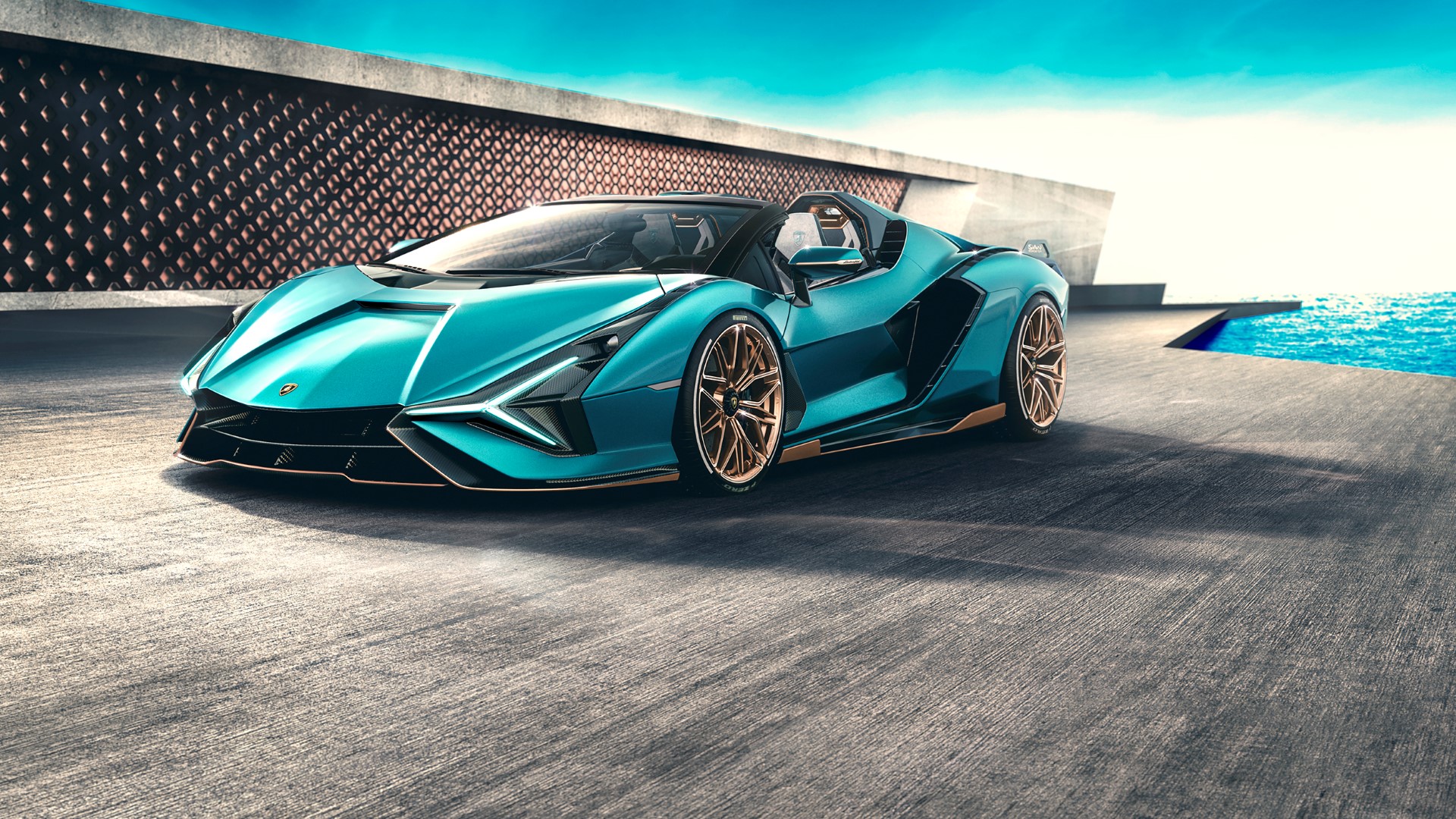 According to Lamborghini, airflow is directed through the front splitters and through the front bonnet, through the side air intakes and outlets and over the rear spoiler, with no loss of aerodynamic efficiency from the roadster's roofless design.
And then we have the active cooling vanes on the rear which use unique materials-science technology patented by Lamborghini.
The vanes, which are triggered by the reaction of smart-material elements to the temperature generated by the exhaust system, cause them to rotate and provide an elegant and lightweight cooling solution.
The extreme and strong rear of the car incorporates Lamborghini's evocative hexagon design, including six hexagonal taillights inspired by the Countach. The rear wing is integrated within the profile and extends out only during the driving to enhance the performance.
The Sián Roadster's hybrid system provides the highest power possible via the lightest solution, combining the V12 engine with a new powertrain. A 48-volt e-motor, delivering 34 hp, is incorporated into the gearbox to provide immediate response and improved performance. The e-motor also supports low-speed manoeuvers such as reversing and parking with electric power.
Located in the bulkhead between cockpit and engine, the Sian Roadster's electric system with the supercapacitor and e-motor, which weighs only 34 kg, is actually a world-first technology that is capable of storing ten times the power of a lithium-ion battery.
The system also ensures perfect weight distribution. Three times more powerful than a battery of the same weight and three times lighter than a battery producing the same power, the powertrain delivers a remarkable weight-to-power ratio of 1.0 kg/hp.
This advanced technology, combined with the V12 engine, kicks out a total output of 819 hp and reaches a top speed of over 350 km/h. 0 to 100 time stands at an impressive 2.9 seconds.
The Lamborghini Sián Roadster also incorporates a highly sophisticated regenerative braking system, which fully charges the Sián's energy storage system every time the vehicle brakes.
The innovative system also delivers instant acceleration in low gears, with improved traction force provided by the combination of V12 engine and hybrid system.
That being said, only 19 units of the Sian Roadster were produced and unfortunately, all of them were sold even before the world knew it existed.