Bentley recently launched the Bentayga Extended Wheelbase (EWB) Mulliner, which is the new flagship variant of the Bentayga.
Exterior details include exclusive Mulliner 22-inch wheels in polished or grey painted and polished finishes, with self-levelling wheel caps that remain upright as the wheels rotate. Mulliner's distinctive "Double Diamond" front grille and chrome front lower grille are complemented by Mulliner wing vents, with two-tone mirror caps in Satin Silver and body colour.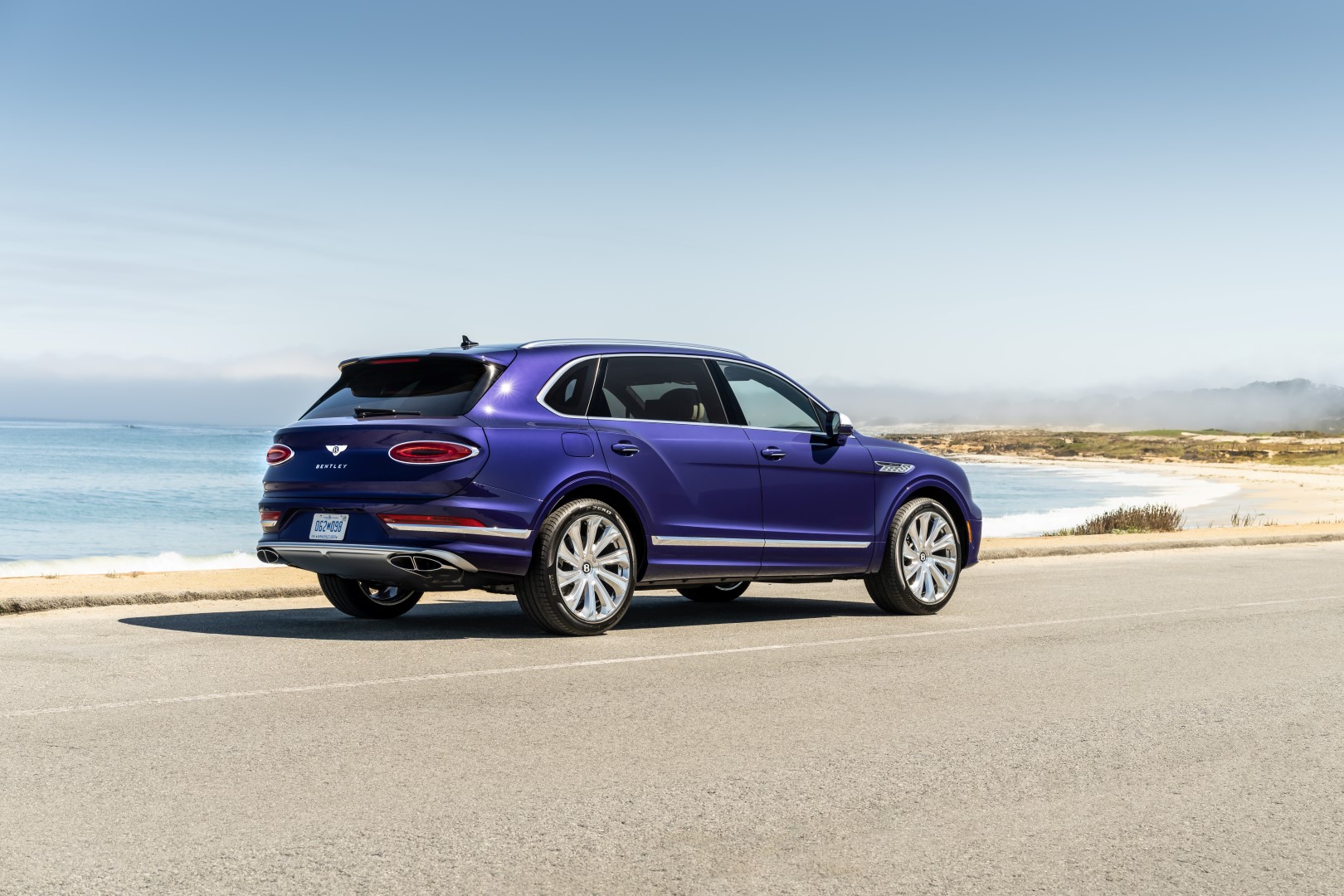 Customers can order the car from launch with Mulliner Blackline Specification, which applies a gloss back treatment to all exterior chromework and mirror caps, but excluding the Bentley badges. A gloss black 22" Mulliner wheel completes the darker look. When opening the doors, a welcome illumination is projected on to the ground.
The tri-tone split of main hide, secondary hide and accent colour hide are a Mulliner design signature and only available for Bentley's pinnacle models. Each combination has its own title, from the fiery combination of Hotspur, Beluga and Linen that comprise 'Flare' to the deep blues and black of 'Storm' – the latter with an accent colour of White like a flash of lightning across a night sky. Customers can also specify their own Mulliner Bespoke Interior, using any three colours, producing nearly 4,000 tri-tone interior colour combinations.
On the seat uppers, Mulliner's intricate Harmony Diamond Quilt patterning consists of alternate lines of the secondary hide and accent colour, with the Mulliner namestyle embroidered on each seat. For the doors, lines of main hide and accent colour are alternated. As a further thoughtful touch, owners will receive a Mulliner presentation key box and key pouches matched to their Bentayga's chosen three-colour combination.
Whether the owner chooses 4-seat or 4+1 seating, the Bentayga EWB Mulliner features Bentley's Bentley Airline Seat specification. This is the most advanced seat ever fitted to a car, with 22-ways of adjustment and world-firsts in a new auto climate sensing system and postural adjustment technology.
A further striking and elegant feature as standard for Bentayga EWB Mulliner is Bentley Diamond Illumination. The illumination effect is achieved using LEDs (12 on each of the front doors, 22 on each of the rear doors) that emit light through small perforations in the leather trim on the door panels. 
 Powering the Bentayga EWB Mulliner is Bentley's 4.0-litre, 32-valve dual twin-scroll turbocharged V8 petrol engine. Mated to an eight-speed automatic gearbox and powering all four wheels, the V8 offers 542 bhp and 770 Nm of torque, resulting in a top speed of 290 km/h and a 0 to 100 km/h acceleration time of 4.6 seconds.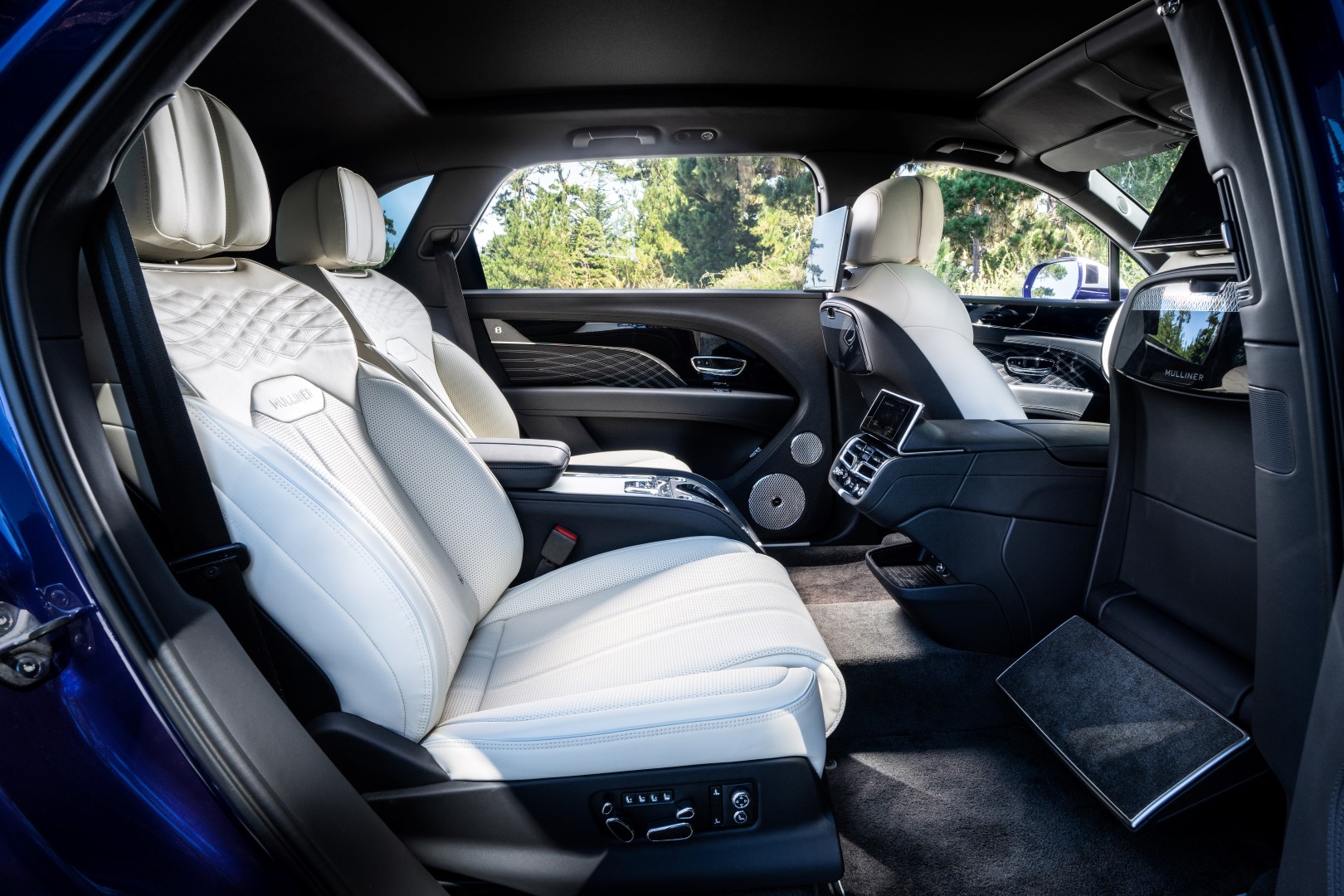 That being said, the new Bentayga EWB Mulliner joins the Flying Spur Mulliner, Continental GT Mulliner and Continental GT Convertible Mulliner – each at the very top of their model families.