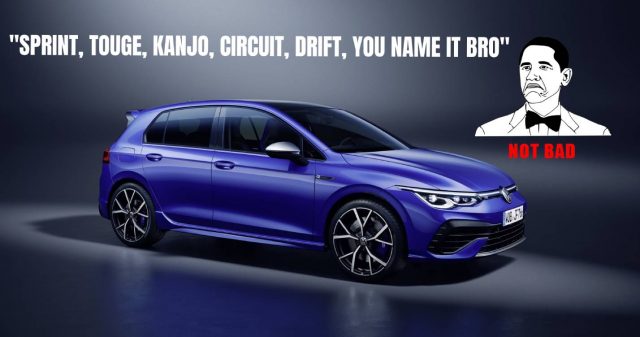 Volkswagen just celebrated the world premiere of the new Golf R yesterday.
This time round, the Golf R is not only the most powerful Golf ever produced, but will also be the first Volkswagen to feature the company's new all-wheel drive system called the 4MOTION with R-Performance Torque Vectoring.
Powered by a tweaked version of the existing EA 888 2.0-litre turbocharged four-cylinder petrol engine that makes 315 hp and 420 Nm of torque, the new Golf R tops everything that has been launched with the Golf label up to now. In terms of transmission, owners can choose between a six-speed manual and a seven-speed DSG dual-clutch gearbox.
Thanks to the powertrain package, the new Golf R accelerates to 100 km/h in just 4.7 seconds, and achieves a top speed that is electronically limited to 250 km/h. However, the Golf R can also be ordered with an optional R-Performance package, which enables the top speed to be increased to 270 km/h.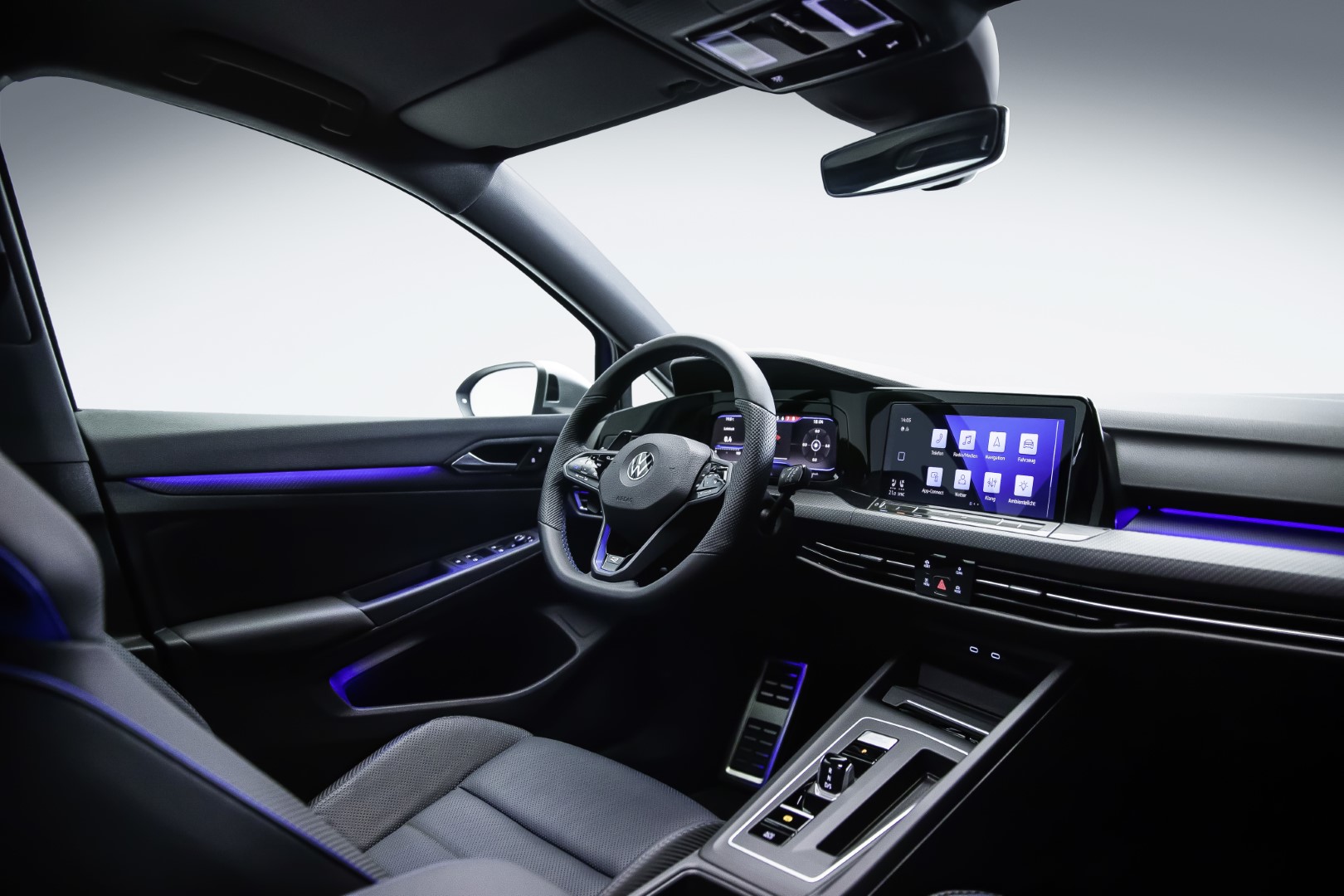 The new all-wheel drive system and high-tech running gear merge to create a host of innovations, offering maximum agility and driving pleasure. The 4MOTION system with R-Performance Torque Vectoring is the new control centre that distributes the engine's output to the four driven wheels.
A new rear final drive distributes the drive power of the turbocharged petrol engine in the Golf R not just between the front and rear axles, but also variably between the two rear wheels. This makes it possible to significantly increase the agility particularly when cornering.
As a world first, the all-wheel drive is also networked via a Vehicle Dynamics Manager (VDM) with other running gear systems such the electronic differential locks (XDS) and adaptive chassis control DCC.
By the way, the new Golf R's setup was fine-tuned on the Nürburgring Nordschleife. When combined with the R-Performance package, the Golf R even comes with a dedicated Nürburgring driving profile, known as "Special".
There is also a "Drift" mode now, something that was never offered in the Golf range before this. In case you're wondering, the new Golf R is up to 19 seconds quicker per lap around Nürburgring Nordschleife than its predecessor (07:51 minutes).
On the exterior, key features include a sporty front bumper with integrated splitters, blue brake calipers, new and larger brake discs than before, ride height that is 20 mm lower than the standard Golf, Akrapovic exhausts, a rear diffuser, 19-inch wheels, and of course, the "R" division's new emblem.
Inside, there is a generous dose of Nappa upholstery, Carbon Fibre elements, "R" emblem everywhere, a sports steering with an "R" button to choose between driving modes, a 30-colour ambient lighting system, as well as a 10-inch Discover Pro touchscreen infotainment system and Volkswagen's Digital Cockpit.
Now, how is that for a package?
3 total views
READ MORE +