Malaysia is the first country outside Germany to assemble the Volkswagen Golf R
Volkswagen Passenger Cars Malaysia (VPCM) recently previewed the new locally assembled Volkswagen Golf R, with an expected price range between RM330,000 to RM350,000.
The Volkswagen Golf R is introduced with the "R Performance Package" as standard, with features that include titanium Akrapovič exhaust, "Drift" and "Special" modes, a new rear spoiler and 19-inch Estoril alloy wheels.
The exhaust, now seven kilograms lighter, is designed by leading exhaust company Akrapovič. Known for their high-performance, these premium exhaust systems are also featured in other models like the GTI.
Another exciting update in the Golf R are the "Drift" and "Special" modes, accessible through the "R" button located on the sporty, flat-bottomed steering wheel. When activated, Drift Mode turns off Electronic Stability Control (ESC) and shifts the evenly distributed torque to the rear, transforming the hatchback by injecting even more excitement to the driving experience.
While "Drift" mode is perfect for sliding action, the "Special" mode is best experienced on back and country roads, where suspension is adjusted for optimum contact on the tarmac. Specifically designed for the Nürburgring-Nordschleife, this mode gives the car a set-up that meets the distinctive requirements of what is probably the most demanding racetrack in the world.
Other additional new features include a Head-Up Display (HUD) that is projected to the windscreen, wireless smartphone charging and automatic high beam assist.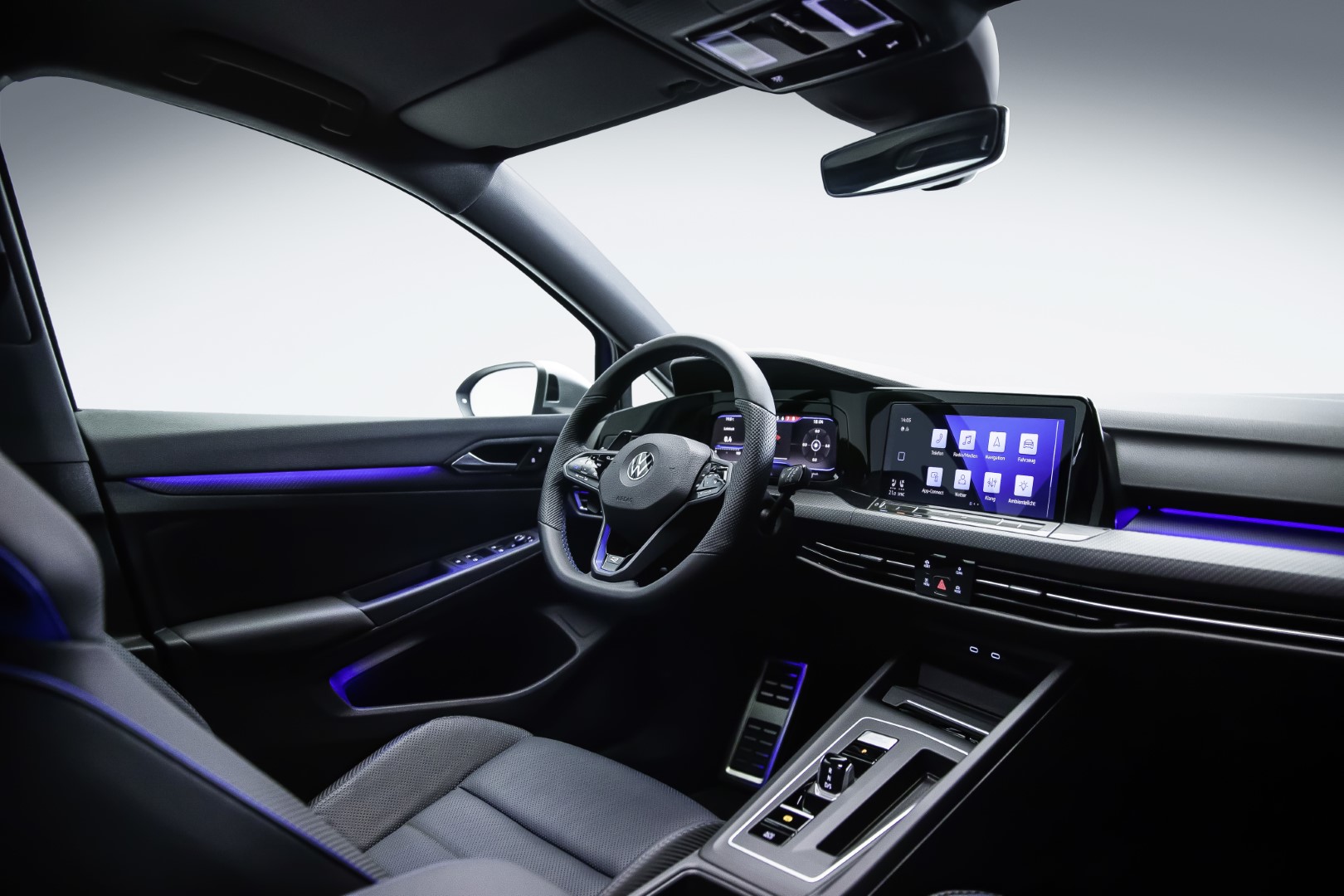 Under the hood, the Golf R is powered by a 2.0TSI turbocharged engine, pushing out 320PS and 400Nm of torque. Gearshifts are incredibly quick thanks to a 7-speed DSG transmission, while stability and traction is maintained via its 4MOTION all-wheel drive system with performance torque vectoring. A century sprint is completed in just 4.8 seconds.
Safety in the new Golf R is supported by the IQ.DRIVE technology, offering a suite of features such as Travel Assist with Adaptive Cruise Control (ACC), Side Assist, Front Assist, Lane Assist and Emergency Assist.
Denyu Bostandzhiev, Managing Director of VPCM is confident that the locally assembled Golf R will excite enthusiasts in Malaysia. "We are extremely proud to present the new Golf R here for our loyal fans. With the new upgrades, we see this performance hatchback as the ultimate driving machine, on the road and track, offered at a very attractive price."
"To be able to claim to be the first country out of Germany to assemble this product is a real honour for us. This special mandate given by Germany validates our continuous commitment towards the Volkswagen brand, and now with this new introduction, I am pleased to note that our full range of products here are entirely assembled at the Volkswagen plant in Pekan," he added.
That being said, the new Volkswagen Golf R is available in three colour options – the signature Lapiz Blue, Deep Black and Pure White.