National carmaker Proton unveiled an R3 accessories package for the Proton X50 at the Malaysia Autoshow 2023 recently. The package was launched in conjunction with the 20th anniversary of R3, celebrating two decades of Proton's involvement in motorsports.
Interested customers may place a booking during the show for just RM599 (RM500 for a Proton X50 and RM99 for the accessories package) with deliveries targeted to begin in October this year.
The R3 20th Anniversary Edition Accessories Package concept is presented at the Malaysia Autoshow on the Proton X50 1.5 TGDi Flagship model. The show car is in the brand's customary black colour scheme that will be exclusive to the model.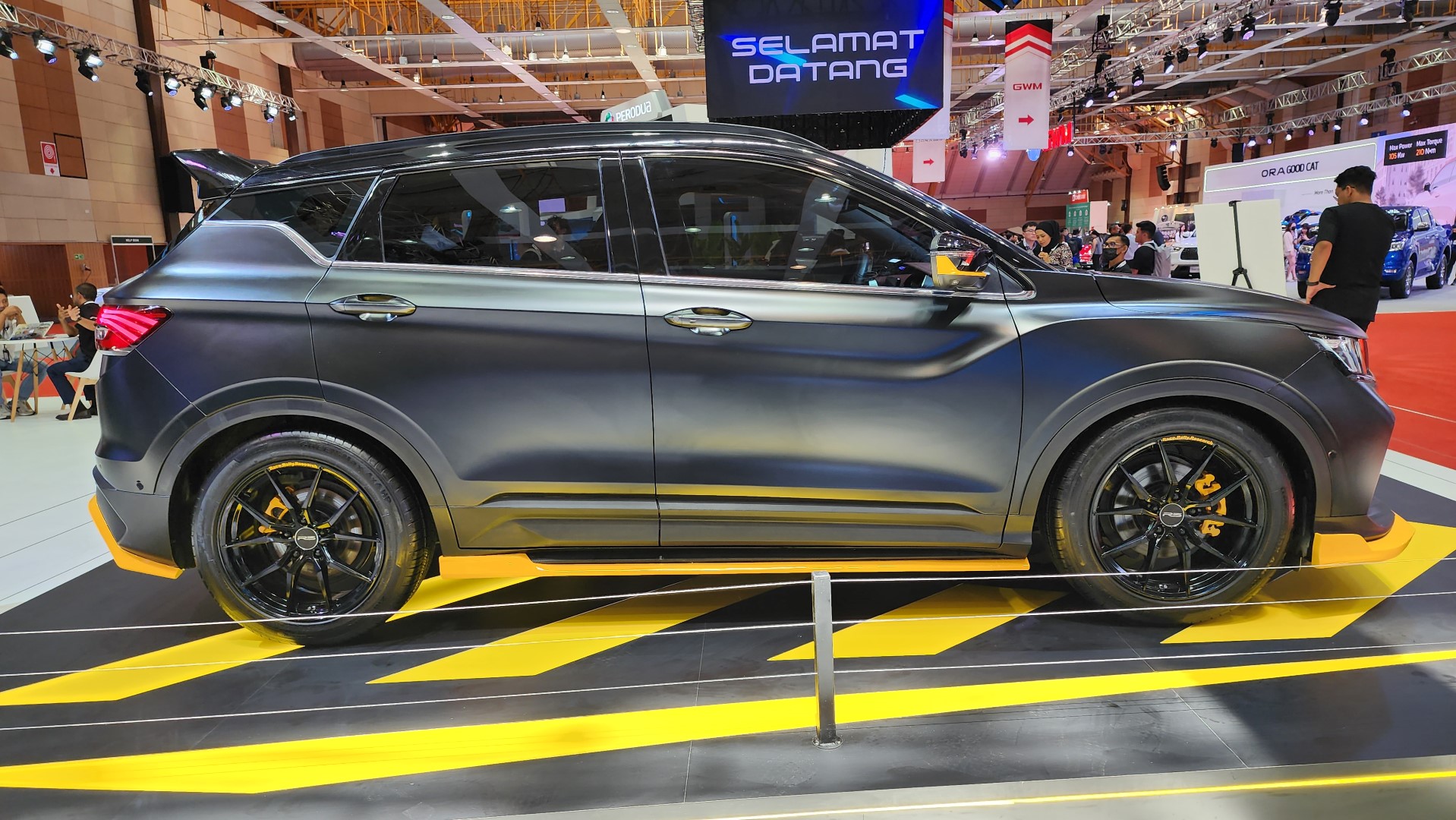 Additionally, the accessories package consists of a specially designed R3 Aerokit (front, side, rear and roof spoiler), R3 Flow Formed 18" Lightweight Alloy Wheels, R3 Bonnet Stripe, R3 Front Grille Logo, R3 20th Anniversary Exterior and Interior Nameplate, R3 Vehicle Registration Number Holders (front and rear), and R3 3D Carpet Mats.
"The unveiling of R3 20th Anniversary Edition Accessories Package for the Proton X50 is a timely reminder to fans about Proton's heritage of performance and motorsports. The company is also celebrating its 40th year of incorporation in 2023 and our exploits in the world of rallying and circuit racing is an important
part of our history."
"Proton is on the cusp of moving into the New Energy Vehicle (NEV) segment with the upcoming launch of the Proton X90 and we are eager to offer our customers a new product incorporating the latest technologies.
At the same time, we value our fans and enthusiasts who have remained loyalists for many years so products like the R3 show car are designed to appeal to enthusiasts who want a unique look for their Protons," said Roslan Abdullah, Deputy Chief Executive Officer, Proton.