Today, the Toyota Corolla celebrates a spectacular global sales milestone of 50 million cars. This milestone underscores the robust confidence and belief in the Corolla's build quality, reliability, safety and durability.
Now in its 12th generation, it is Toyota's most recognised model, and one of the world's top-selling cars.
Debut in November 1966
The Toyota Corolla made its debut in November 1966 in Japan as a 1-litre compact 5-seater sedan, and within two years, doubled its annual production from 480,000 to 1.1 million vehicles.
The introduction of the Toyota Corolla was a catalyst for mass car ownership in Japan, and the rest of Asia.
There was no looking back ever since, and its sales grew from strength to strength over the past 55 years.
Sold in more than 150 countries
Available in more than 150 countries around the world, the Corolla is regarded as a 'well-loved member of the family'.
It continues to serve faithfully and dependably for different purposes – from reliable family car; to covering long commute distances and as a fun, sporty choice customised to changing customer lifestyles.
About one out of every five Toyotas made was a Corolla. This model has evolved, and its various iterations the world over have exceeded expectations in terms of driving pleasure and performance, safety, aesthetics, technology, reliability and durability.
The evolution
With each generation, Corolla engineers and designers at Toyota Motor Corporation have strived to incorporate cutting edge features, like improving interior cabin ergonomics, connectivity features.
This included the Toyota New Global Architecture (TNGA) in the 12th generation in 2019 that has further optimised the performance and marketability of every model and Toyota Safety Sense Toyota's proprietary suite of advanced safety and driver assistance features like Lane Tracing Assist.
Corolla in Malaysia
As for Malaysia, the Toyota Corolla was first introduced in 1968, when the model began to account for an ever increasing percentage of vehicles coming out from the brand's assembly plant.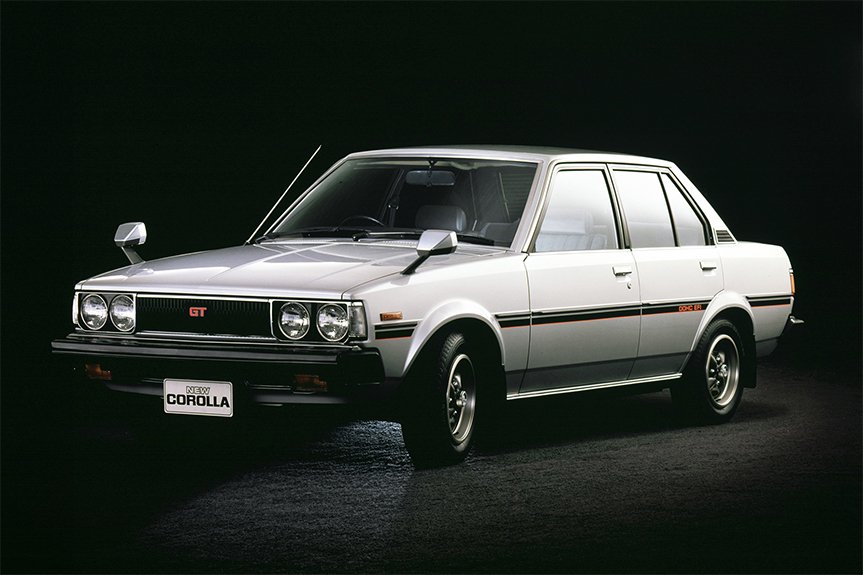 As the years went by, the popularity of Toyota among Malaysians made it the No.1 brand by the 1970s, with the Corolla as the best-selling model in the country.
To date, some 300,000 units of the Corolla have been sold in the Malaysian market out of the 50 million sold worldwide.