More than 91,000 car enthusiasts and visitors visited the Inaugural Tokyo Auto Salon Kuala Lumpur 2023 exhibition which was held over three days from June 9-11 at the Malaysia International Trade & Exhibition Centre (MITEC).
"On behalf of MUSE Group and Element X Strategies, I would like to extend our heartfelt appreciation to all visitors and our partners, exhibitors, auto styling participants, and members of the media. We are happy to announce that Tokyo Auto Salon Kuala Lumpur attracted more than 91,000 visitors over three days making it amongst the biggest automotive shows in Malaysia in recent years," said MUSE Group Asia Chief Executive officer Encik Riduwan Matni.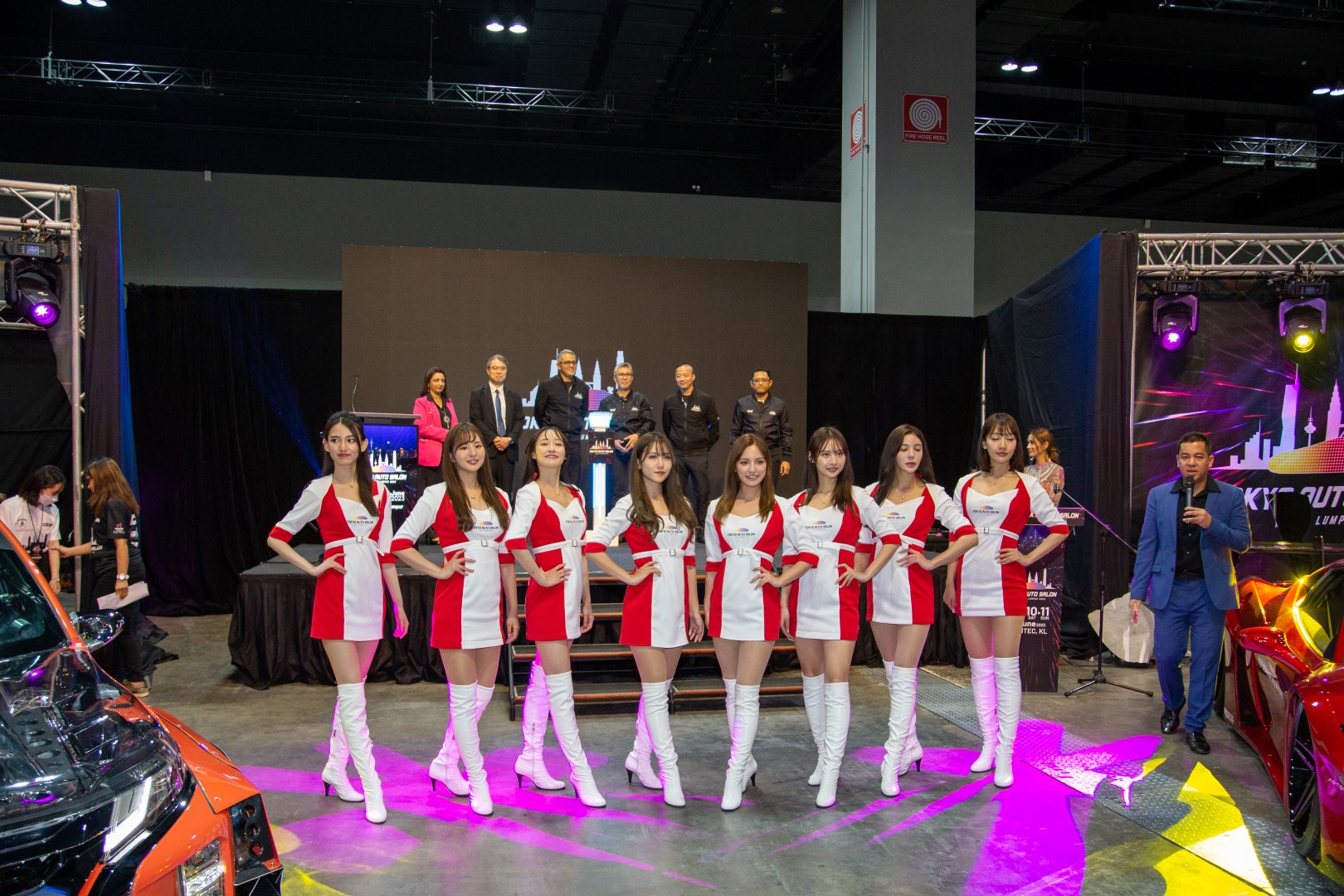 "This achievement could not have been attained without all your support and dedication. Due to the overwhelming support we received, Tokyo Auto Salon Kuala Lumpur is seriously contemplating returning for a second edition in 2024 although the original plan is to hold the show once every two years. More details will be announced in due course."
Tokyo Auto Salon Kuala Lumpur was a collaboration involving MUSE Group Asia, Element X Strategies, and San Ei Corporation as the rights holder of the Tokyo Auto Salon in Japan. It was the first time the show is being held in Malaysia and is currently the only satellite show outside of Japan.
In 40 years of the Tokyo Auto Salon being organized, it has grown into one of if not the top tiered international shows for both enthusiasts and exhibitors. The show is a prestigious platform for vehicle manufacturers as well as aftermarket accessories and performance parts companies to showcase their latest and most innovative offerings. On average 1,000 vehicles, more than 500 exhibitors, 4,000 booths and over 300,000 Japanese and international visitors visit the show annually.
The very first Tokyo Auto Salon Kuala Lumpur covered a total floor space of 130,000 sq ft and included exhibitors, an auto styling competition, and a fleet of specially imported show-stopping cars from Japan and tier-1 tuners the likes of Top Secret, Spoon, HKS and Greddy among others.
Envisioned not only as a show but a platform and catalyst for business, Tokyo Auto Salon Kuala Lumpur also witnessed a great degree of firsts. This included the sale of Top Secret's R35 GTR built by the legendary tuner Smoky Nagata to an undisclosed Malaysian buyer; the signing of a Memorandum of Understanding between Universiti Malaysia Perlis (UniMAP) and Fujii Engineering Co. Ltd for collaboration in the research and commercialization of electric vehicles; the sale of Nissan Malaysia's special Tokyo Auto Salon Edition Almera; and the sale of several other privately owned JDM cars.
The event was officially opened by the Honorable Minister of Investment, Trade and Industry Yang Berhormat Senator Tengku Datuk Seri Utama Zafrul Tengku Abdul Aziz. Visitors to the show also included members of the royal family and celebrities who included Y.A.M Tunku Idris Iskandar Al-haj Ibni Sultan Ibrahim, Tunku Temenggong Johor; Y.A.M. Tunku Abdul Rahman Al-haj Ibni Sultan Ibrahim, Tunku Panglima Johor; and Y.A.M. Tunku Abu Bakar Al-haj Ibni Sultan Ibrahim , Tunku Putera Johor; Malaysia's number 1 singer Dato' Sri Siti Nurhaliza and her husband businessman Dato' Sri Khalid Mohamad Jiwa who is also a huge car enthusiast.
His Highness Y.A.M Tunku Abdul Rahman Al-Haj Ibni Sultan Ibrahim, Tunku Panglima of Johor also had his fully restored Skyline GT-R (R34) Nismo J-Tune on display at the show.
"Tokyo Auto Salon Kuala Lumpur kicks off with humble beginnings in 2023. We are grateful that the participation of renowned tuners from Japan and the arrival of specially-tuned and award-winning cars, in addition to the spectacular participation of locally-modified vehicles, has given the show the high degree of prestige worthy of the Tokyo Auto Salon," said Jason Yap, Director and Chief Executive Officer of Element X Strategies.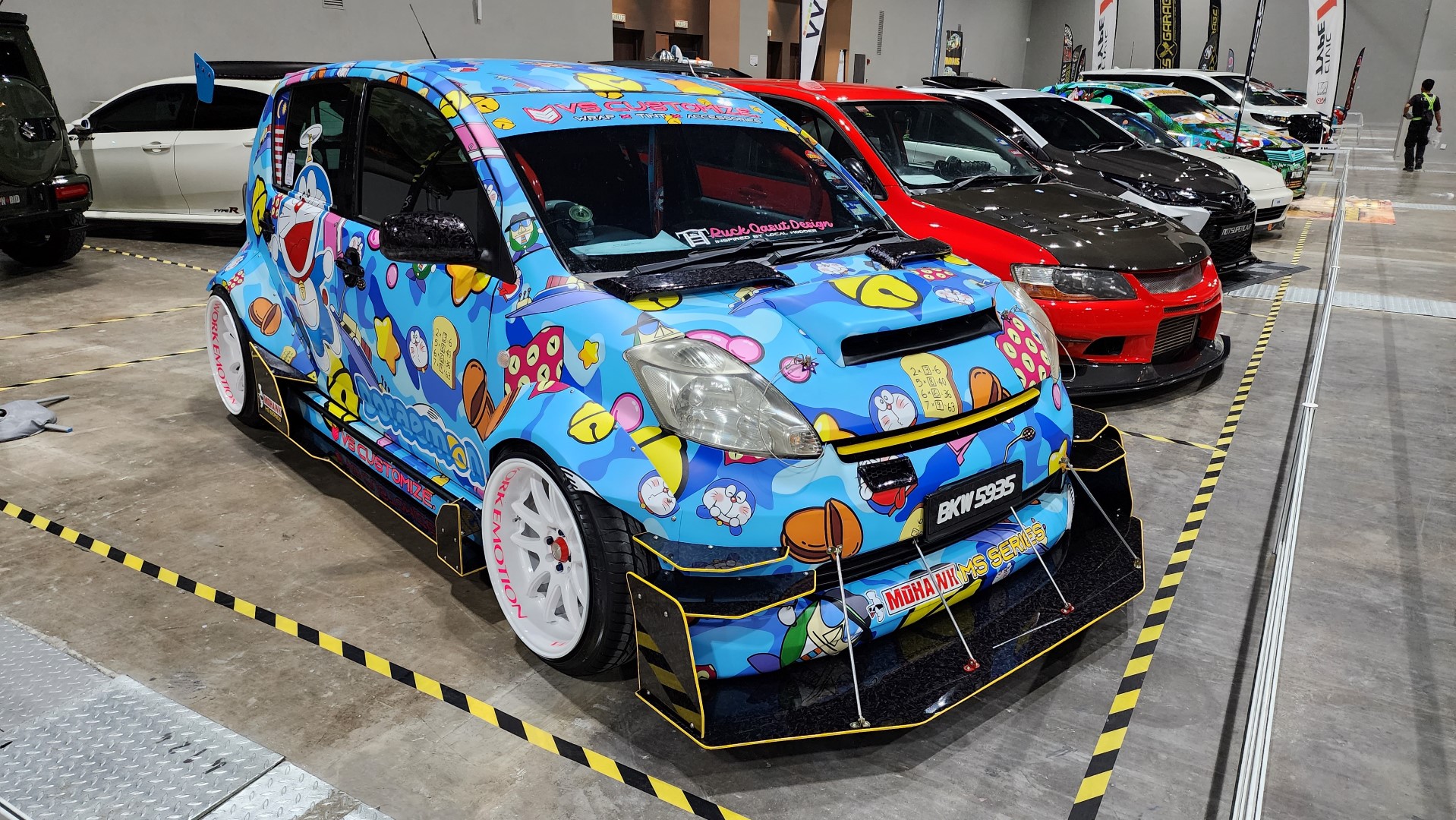 "The task now is to progressively make future shows better and even more exciting than the past. Efforts are already underway to ensure this."
In addition to local and international exhibitors, Tokyo Auto Salon Kuala Lumpur also featured a beautiful line-up of race queens from Japan and cosplayer singing performances by Rina-Hime and Hayate Konno. More than 100 locally-modified cars competed in an auto styling competition and the three days welcomes the gathering of numerous car clubs. The show also gave away the grand prize of two all expenses paid trip to the Tokyo Auto Salon in 2024.