Liberty Insurance today launched the InsureMyTesla Comprehensive Coverage policy for Tesla in Malaysia
Liberty Insurance announced that they are the Preferred Insurance Partner of Tesla in Malaysia. As part of the partnership, Liberty Insurance has launched its InsureMyTesla Comprehensive Coverage Product which offers specially tailored coverage exclusively for the brand-new Tesla electric vehicles.
Complete with a comprehensive package that has been tailored to meet the specific needs of Tesla owners in the country, this coverage has been designed to give owners greater peace of mind.
"As the preferred insurance provider, we are ready to support the needs of Tesla owners in the country and enhance their experience. Tesla owners can rest assured that they are well protected and covered by our customised insurance solutions. I believe that this strong alliance stands to not only benefit both companies but also our customers and Tesla owners in Malaysia," said Puneet Pasricha, CEO of AmGeneral Insurance Berhad.
Puneet Pasricha added that the introduction of this InsureMyTesla Comprehensive Coverage Product is in line with the company's efforts in supporting Malaysia's Environmental, Social, and Governance (ESG) agenda. "The launch of this product and our partnership with Tesla demonstrates our commitment in contributing to a sustainable future. As a forward-thinking insurance provider, this is also part of our initiative to participate in the global shift towards greener technologies," he explained.
Liberty Insurance's partnership with Tesla extends beyond the Malaysian borders. Within the Asia region, Tesla already has an existing regional partnership with Liberty Insurance in Hong Kong, Singapore, and Thailand. This makes Liberty Insurance Malaysia the latest addition to the regional network as the preferred insurance provider of Tesla.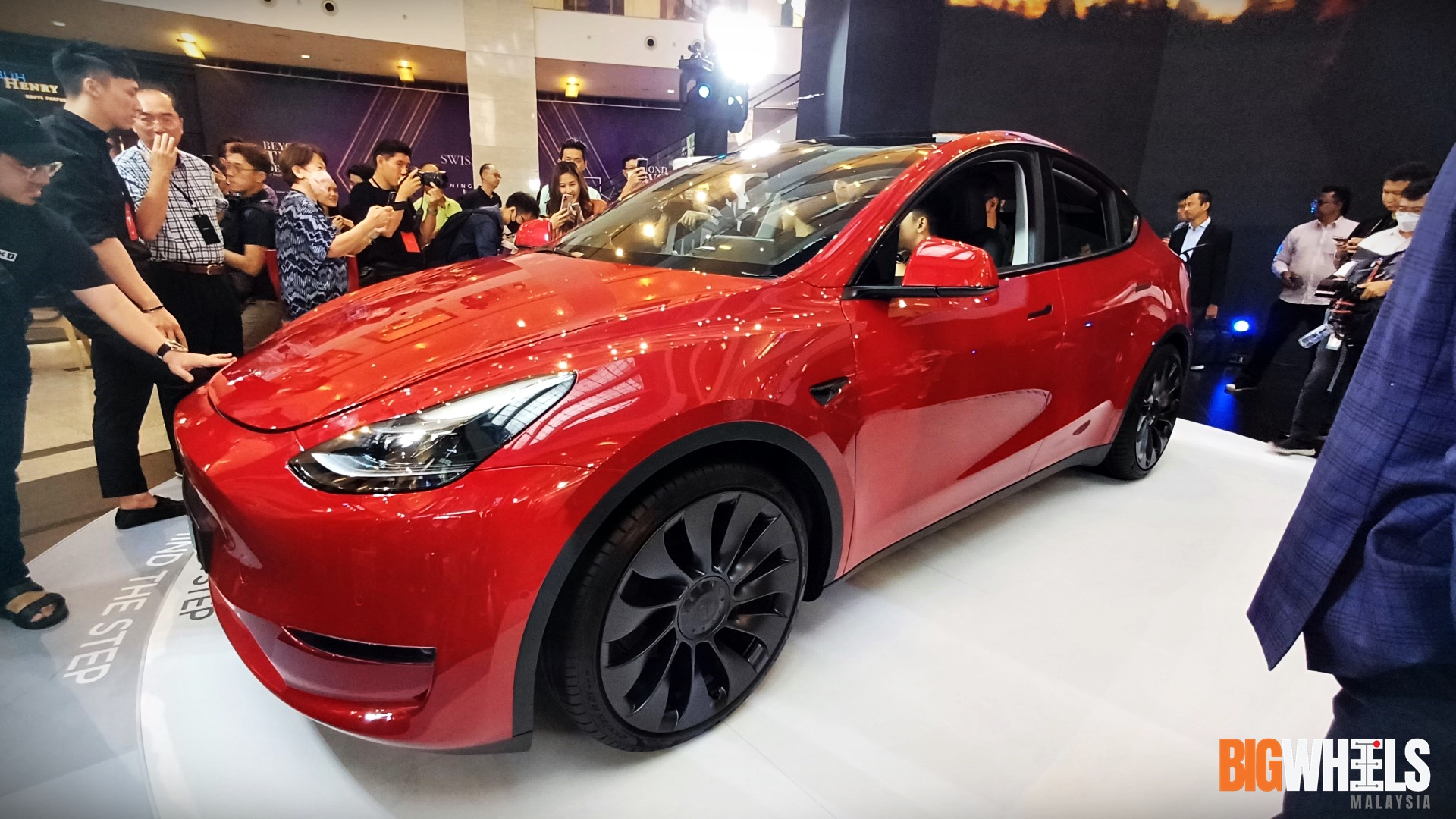 Here are some key benefits of InsureMyTesla Comprehensive Coverage that Tesla owners can look forward to:
Private Electric Charger: Owners will be reimbursed for the actual expenses incurred due to loss of or accidental damage to their private electric charger, up to RM12,000. This coverage is limited to one occurrence per policy year.
24-Hour Towing Assistance for Accidents or Breakdowns: Tesla owners can enjoy worry-free driving with around-the-clock towing service for unlimited mileage and assistance in the event of accidents or breakdowns (excluding cases where the vehicle runs out of battery).
24-Hour Towing Assistance for Flat Battery: In the unfortunate event of a flat battery, Tesla owners are entitled to 24/7 unlimited mileage towing assistance, up to three (3) times per policy year. Liberty Insurance's Authorised Service Provider will promptly tow the vehicle to the nearest EV charging station for a quick recharge.
Key Repair/Replacement: InsureMyTesla Comprehensive Coverage provides reimbursement of up to RM1,000 for the repair or replacement of car keys or transmitter due to theft, robbery, or house break-ins. This benefit is limited to one (1) occurrence per policy year.
All Drivers Covered: InsureMyTesla Comprehensive Coverage extends coverage to all authorised drivers of the vehicle, ensuring comprehensive protection for everyone behind the wheel.
Warranty for Workmanship Repair: Tesla owners can benefit up to twelve (12) months for workmanship on repairs carried out by Tesla's panel of trusted workshops.
InsureMyTesla Comprehensive Coverage also offers a range of valuable add-ons, including coverage for windscreen, special perils, legal liability to passengers and legal liability of passengers.
Appointed as preferred partner of Tesla worldwide, Liberty Insurance is globally recognised for its extensive experience in insuring EV and Tesla electric vehicles as the company has a deep understanding of the unique needs of Tesla and EV vehicle owners. Liberty is primed to deliver exceptional customer service and claims handling.