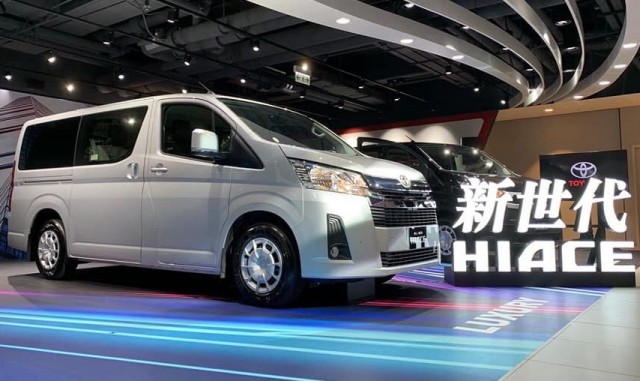 This is the all new generation of the popular Toyota Hiace. It is using a 2.8 liter straight four turbo diesel engine, with the maximum horsepower from 151 to 176bhp and has a peak torque of 420Nm which is 29 more than the previous version.
All Malaysian buyers when it is launched here are more likely to choose the standard version over the Deluxe Version, except for the six-speed with multi-gear + /- Automatic high end 'Wave'.
This new Hiace will be offered in a three and six-seater versions which is convenient for different commercial uses. Today, the Hiace van is more equipped as it comes with rear seat belts and headrest, front seats have three airbags, and active safety systems such as VSC, TRC and HAC are included.
For ASEAN markets, the Hiace is sold with just 3 colours choices, black, white and silver which allows commercial buyers to paint on their business logos and information to be easily visible. More information will be shared closer to launch.
133 total views
READ MORE +